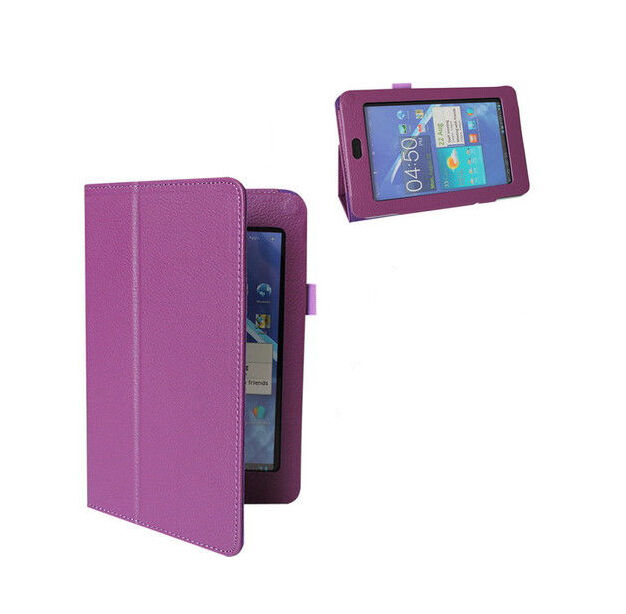 Tablet computers are flat, rectangular shaped devices that are navigated with a touch screen rather than a mouse and keyboard. Their name was actually derived from their unique slate-like shape and there are three kinds of these devices that people can purchase: iPads, android tablets, and eBook readers. Selecting which kind to get can be a tricky decision, and after the purchase, there are even more choices to make.
Those who own a tablet are faced with the difficult task of selecting which of the thousands of accessories will benefit them the most. For example, with a keyboard, the tablet can be used for work or as a handy note-taking tool during school lectures. A light can help people see better as they read at night, and a case not only helps protect the device, but may also double as a stand. There are multiple uses that accessories can serve and the only way to decide which ones to get is to learn about what all is available.
History of Tablet Technology
Most of the general population thinks that tablet computers are a relatively new invention. However, the technology behind them has been developing for much longer than people realise. Granted, the tablets that are available today are much different than the concepts from years ago.
Their beginnings actually date back to 1881 when a stylus was invented to record handwriting. Since then, more designs and ideas have come and gone, though nothing really stuck around. However, the technology behind these did ultimately contribute to the tablet product that is well known today.
Believe it or not, the current technology really appeared in full from in the early 1990s. However, the "tablets" all had keyboards because a good way to enter information without a keyboard was unknown. These devices were called laptops and were a huge jump from the bulky desktops of the time.
However, it was the development of the smartphone that had the biggest impact on the future development of the tablet computers. Their advanced operating systems turned even the smallest phones into portable computers. All that had to be done from there was to make the screen bigger. Although the Amazon company was the first to create a tablet-shaped device in 2007, Apple released the first true tablet with an advanced operating system in 2010.
Types of iPad, Tablet, and eBook Accessories
Investing in tablet accessories is a great way to maximise the ways in which they can be used. Between entertainment, reading, socialising, and internet browsing, the tablet computers are truly well-rounded devices, but people can get even more uses out of them with a few added accessories.
iPad, Tablet, and eBook External Batteries
Although most of the tablets and e-Book devices are designed to have a long battery life, they are still going to run out of power eventually. However, manufacturers are now making external batteries that people can charge ahead of time and bring with them. This way, when their tablet dies, they can simply plug it into the charged battery and get extra life out of their tablet computer.
For those who have removable batteries in their devices, they can also purchase a spare battery. This way, they can simply swap out batteries when one dies, although, the external batteries are usually larger and hold more of a charge than a typical tablet battery does.
iPad, Tablet, and eBook External Hard Drives
One of the shortcomings that the iPads, android tablets, and eBook readers come with is the lack of memory space. Every time a picture, video, book, or music track is downloaded, it takes up space on the device. The most expensive tablets currently only have 64GB of space. This is because they use flash memory rather than hard disks like regular laptops and computers do.
However, people can purchase external hard drives and thumb drives that can store extra memory for them. All they have to do is plug it into the tablet and they have full access. For the devices that do not come with a USB port, an adapter cable is needed that has a mini USB port on one end and a regular USB port on the other.
iPad, Tablet, and eBook Keyboards
Although tablets are easy to navigate with just the touch of a finger, typing on them can be slow and tedious. To combat this problem, people can get keyboards that connect to their device through Bluetooth or a cable. They help users type more efficiently and accurately.
There are a number of options available when it comes to buying a keyboard. The chart below lists some kinds of keyboards that are available.
| | |
| --- | --- |
| Type of Keyboard | Description |
| Bluetooth Keyboards | Bluetooth keyboards require a battery and are not connected to the tablet through a chord |
| Cable Connection Keyboards | Cable connected keyboards have to be plugged into the device in order to operate |
| Flexible Keyboards | Flexible keyboards are made out of rubber and can be rolled up or folded in half as needed, to carry around; usually they are Bluetooth activated |
| Keyboards Built into the Case | These keyboards are built into the case that holds the tablet.; they are convenient to transport, but the keyboards are as small as the tablet, making them hard to type on |
| Standalone Keyboards | Standalone keyboards are not built into the case or attached to the tablet |
| Transformer Keyboards | These actually attach to the tablet and often have their own power rechargeable battery that can in turn charge the tablet |
The prices of keyboards range greatly from low to high. The transformer keyboards are the most advanced and therefore the most expensive, but they are only available on certain tablets.
iPad, Tablet, and eBook Stylus
iPads, android tablets, and some eBooks use a touch screen system. Unfortunately using fingers can be frustrating especially for those with larger hands. Using fingers also means that the screens get dirty and have prints all over them.
For those who would rather not touch the screen, they can purchase a stylus. It is a small pen with a finer point for more accuracy and the screen responds to it in the same way that it does a finger.
Some people complain that they lose their stylus all the time. If this is a problem, purchase a case that has a slot for the stylus, or get one that has a stylus on one end, and a pen on the other. This way it is useful as a regular pen and less likely to get lost.
iPad, Tablet, and eBook Cases
Cases are something that every device owner should have. Even the lower priced iPads, android tablets, and eBook readers are still expensive and should be protected. A cover can help prevent damage by softening impacts when they are dropped. They also do their part to keep the tablet clean and separated from dirt and grime that can get into the speaker slots and connection ports. The iPad even has a clear waterproof case that is designed so that people can still navigate the controls through the case.
Some cases also come with extra features like lights, pockets, handles, stands, and built-in keyboards.
iPad, Tablet, and eBook Screen Protectors
Screen protectors are thin sheets of plastic that go over the top of the tablet's screen. They help protect it from dirt and fingerprints, but they also prevent scratches. Some even claim that they stopped the screen from cracking when the device was dropped. Since they are inexpensive, they provide a cheap way to keep the device safer.
Shop for iPads, Tablets, and eBook Reader Accessories on eBay
Since there are so many different kinds of accessories available that come with various features and in a large array of colours, it is hard to find a place to shop that has all the options available. In fact, it is impossible to find a local store that has everything because there is no way that they can stock all of the items available from the many manufacturers.
Rather than driving from shop to shop, try going online to eBay where you can view thousands of accessories in all varieties and from different sellers. To begin, go to the website and type the product keyword phrase into the search bar. For example, enter "iPad cases", "tablet cases", or " eBook reader cases".
You can then begin browsing through the products. Compare the items together to find the best deals and be sure to read the seller's reviews from past customers to make sure that they offer a good product and service.
Conclusion
Tablets have taken over laptops, desktops, and mobile phones as being the most popular devices to own. It is not uncommon today to meet someone who has all four of these electronic devices, including an MP3 player. Tablets are more compact than computers, easier to navigate than mobile phones, and they have a great battery life. With the use of video chat, tablets can even make phone calls. All of their combined benefits only make the idea of maximising their potential with accessories even more appealing.
Accessories only make using a tablet device more fun, and easier by increasing their number of uses. For example, a vehicle mount can turn the device into a movie player for the kids during long road trips. Anyone can select the right accessories for their device by understanding what is available and then finding ones that are compatible with their particular device.