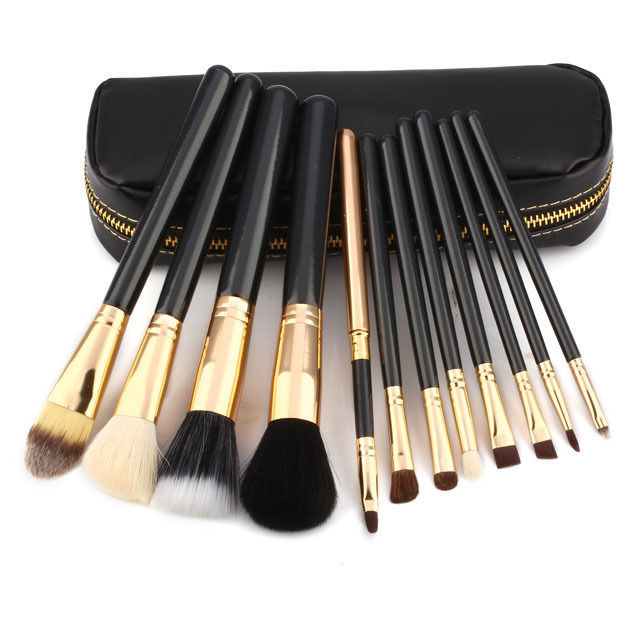 Everyone's skin tone is unique, although to look at the range of make-up shades available to purchase, it would be easy to think otherwise. Very fair or very dark skinned women often struggle to find not only foundation but also blush, eyeshadow and lip colour to suit their skin tones, and when buying a make-up kit the choice available is narrowed somewhat. The best option for these women is often to buy an empty palette which can be personalised by adding any combination of eyeshadow, lip and cheek colours, and these can be found on websites such as eBay.
However, the first step to finding the perfect make-up kit is for the individual to work out their skin tone and what colours suit them. By shopping on websites such as eBay it is easy to find make-up kits for an affordable price, which allows women to experiment with different shades without spending a fortune.
Work out Your Skin Tone
When working out skintone, not only is it necessary to work out how light or dark the skin is, but it is also essential to figure out if the individual has 'cool' or 'warm' undertones to their skin. Here is the basic range of skin tones and how to identify each one:
| | | |
| --- | --- | --- |
| Skin Tone | Pigment | Do they burn in the sun? |
| | Pale white or freckled | Always |
| Fair | White | Usually |
| Medium | White to light brown | Sometimes |
| Olive | Moderate brown | Rarely |
| Brown | Dark brown | Very rarely |
| Black | Very dark brown to black | Never |
In addition to these skin tones, everyone has either cool or warm undertones to their skin, and there are a few steps to follow if the individual is unsure which applies to them:
* By looking at the inside forearm, the undertones can be determined. If veins appear blue, the skin's undertone is cool, whereas if veins appear more green, the skin has warm tones.
* If silver jewellery looks best against a woman's skin, she has cool undertones, whereas if gold makes her look her best, then she has warm undertones.
* This can also be applied when trying on clothes: cool colours include blues, mint green, silver, and white, whereas warm colours include rust, yellow, orange, red and ivory. By holding each colour up around the neck area, it is easy to see which colours make an individual look the most beautiful.
* As a general rule, fair skinned women who tan in the sun are most likely to have warm undertones, whilst those who burn will have cool undertones.
Cool Coloured and Warm Coloured Make-up Kits
Many make-up brands have cashed in on the 'cool' and 'warm' aspect of skin to create kits specifically designed for skin tones and types. Women with cool skin look best in colours such as purples, blues, greens and light neutrals, but can also get away with pale pinks and browns - these suit almost anyone. The following brands do a great range of kits for both cool and warm skin and are available to buy online, on websites such as eBay:
* MAC
* Bare Minerals
Women with warm undertones to their skin look great in gold, rust, deep metallic brown, olive greens and deep pink shades. The Bodyshop shimmer cubes are a great option for anyone and they do a range of colours designed for both fair and darker skinned women, which can be found on eBay.
Choosing Concealer for Problem Areas
If opting for a make-up kit that contains foundation or concealer, it is important to look at the condition of the skin. There are brightening concealer kits available by brands such as Benefit, and these highlight cheekbones and give the skin a healthy glow. For those who have problem areas, such as dark circles under the eyes or redness on the cheeks, it can often be beneficial to invest in a coloured concealer kit, which provides several different colours of concealer to tackle various issues - for example, green concealer to hide redness.
Choosing the Right Colour Eyeshadow for Your Eyes
Eye colour should also be taken into consideration when choosing make-up kits; here are the best eyeshadow shades for each eye colour:
* Brown eyes - Blue, teal, purple, pink, bronze, copper, brown and taupe
* Green eyes - Purple, pink, rose, mauve, olive green, sage green, forest green and green-gold
* Blue eyes - Terracotta, purple, orange, light pink, brown and gold
* Hazel eyes - British racing green, brown, bronze and dark brown
Whilst it is not essential to stick to these shades, these are the hues which will bring out the individual eye colours best and make them pop - a wide range of make-up kits containing shades for all eye colours can be found on eBay.
Choosing the Right Formulations
There are many different formulations of make-up available, and when buying a kit it is important to think about skin type and the type of formulation that works best. Cream lip and eye colours are better for dry skin and look great on olive or darker complexions, as the colours are often more vibrant. Unfortunately, on oily skin, cream eye colours will often slip even when a primer is used, and the result will be smudgy, messy make-up.
Blusher kits usually come in either a powder or liquid formula. Benefit do several kits which contain cheek colour and highlighter in a liquid form, and this is ideal for any skin type, particularly delicate skin which could be irritated by powder blusher application. Liquid highlighter is also a great way to bring a subtle sheen to the skin.
When selecting a make-up kit containing concealer, cream palettes are often better than kits which contain tubes of concealer, as creams can be mixed and custom blended to provide the perfect match for every skin tone. Choosing the right formulation is a personal decision but by shopping on websites such as eBay, it is easy to find make-up kits at an affordable price, which allows individuals to experiment with cream, powder and liquid make-up.
Which Brand of Make-up Kit is Best?
There is no such thing as the 'best' brand when it comes to make-up kits, although some brands are tailored more towards the fair end of the skin tone spectrum, whilst others cater for darker skin. Nicola Roberts' range Dainty Doll, specialises in make-up for very fair and freckled skin, and her make-up kits contain base and blusher suitable for those with cool undertones. Other brands, such as Benefit, Estee Lauder and Clarins, create make-up for all skin tones, and it is a case of searching for the desired colours, whilst bearing in mind skin tone, undertones and eye colour.
Some make-up brands even do kits tailored for specific eye colours, such as Sephora, who have created eyeshadow palettes suitable for different eye colours, such as their Pro Lesson Palette for green eyes.
Using Your Make-up Kit
It is important to use the make-up kit in a way which best suits skin tone, type and eye colour. What looks like a lovely pink eyeshadow may not suit blue eyes at all, but could look great blended with some Vaseline or a little facial moisturiser to create a pretty cheek or lip tint. Darker shadow shades such as sage green can be daunting to use, but by using a small damp angled brush, these can be used as eyeliner for a more subtle effect and an easy way to experiment with colour. Using eyeshadow palettes in this way is a great way to co-ordinate shadow and liner for a polished look.
How to Buy the Best Make-up Kit for Your Facial Colouring on eBay
When shopping for the best make-up kit for your facial colouring, head to eBay for a wide selection of brands and shades at affordable prices. Just visit eBay and click on the drop-down menu of categories located at the left-hand side of the page. Select Health and Beauty and this will open up a list of sub-categories. Go to Make-up and select Sets and Kits from the left-hand menu to bring up a list of available kits.
It is simple to search for specific items on eBay to suit your colouring and skin tone. Just type the words related to the search, such as 'Green Eyes' into the main search box at the top of the page - this will bring up a list of green eyeshadows and shadows which complement green eyes. For further tips on how to search eBay, go to the Search Tips page.
Conclusion
Make-up kits are a great way to purchase a range of complementary colours in a handy set, which is ideal for travelling or make-up on the go. It is important when shopping for a make-up kit to consider skin tone, undertones and eye colour, to ensure that shades which suit the individual are selected, and it is possible to find kits for eyes, cheeks, lips and face online.
There are even brands who specialise in make-up kits for certain skin tones, such as the Dainty Doll range, designed for fair skinned women. eBay has a wide range of kits available to suit all complexions, from fair redheads to dark skinned women, and designer make-up kits can often be found at an affordable price.