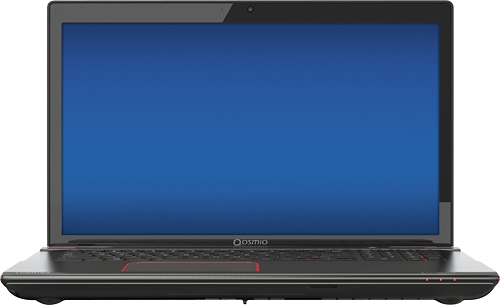 So many PC laptops and netbooks are available that choosing the best one for a particular child may seem a daunting task. Selecting the best PC laptop or netbook for a child starts with consideration of the child's age. The parent's goal for the computer's use also must be taken into consideration. Some computers designed for children are more nearly gaming toys, which may be appropriate for the youngest. But these may not have needed computing power for older children who do homework and internet research for school and may even have texts to download.
The child's age and the particular child's level of care with possessions also need to be considered. Some computers are relatively fragile, others are much more sturdy. For children who are more careless of possessions, a brick of a computer is a much better choice.
Once having reviewed the options available and considered the child's need and character, a parent can make a good choice among the computers offered in local stores or online markets such as eBay.
Issues to Consider in Selecting Children's Computers
When buying computers for children, some of the same issues come under consideration as when buying any netbook or laptop. A buyer must consider the features available, usability issues, battery life, and to some extent design.
What Demands Are to be Put on the Computer
As when selecting a parent's computer, the child's computer must be suited to his or her "digital lifestyle". A child who plays games, even educational games, can use a netbook that accesses games online. A child who needs to create or manage content, whether for school work, keeping track of an extensive music collection, or another serious hobby, needs the storage and management east that a laptop provides.
Is New Necessary?
A parent may wonder whether a child needs a computer with the latest bells and whistles or whether an older computer is sufficient. There are two ways to think about this issue. One is that the most recent "whistles" are touch screens. These make computer use easier for those who have yet to learn how to read. This could make the expense of a newer computer justifiable for a relatively young child. On the other hand, older computers, particularly those originally used in business, have very durable cases and are designed to allow for upgrades of both hardware and software. This means that a handy parent who knows what he or she is doing may add speed and functionality, within limits, to a used business computer.
Educational Games and Utilities
Parents considering computing for their children are often considering the educational value of the opportunity. Many educational programs and games are offered for PC laptops and netbooks. Scratch, an educational programming language, challenges older children to build computer games of their own. Animation programs and other utilities are also available. For the youngest children, computing systems dedicated to educational games are possible choices, although these may not have needed computing power as school begins to demand computer access.
Parental Controls
Most parents are concerned about their ability to manage their child's computer use. The amount of time used is one concern. Of more concern is where the child goes on the computer, who the child meets, and how safely the child is using the equipment.
Parental controls of a sort are included in the Windows 7 package and McAfee Family software subscription that is available with most computers. What many parents want is a somewhat higher level of control, comparable to functioning as the Windows administrator. That allows them to manage, via password, their child's access hours and access to everything from specific computer folders to specific websites and email senders. This level of access control is built into the Disney computer systems such as ASUS Disney NetPal.
Parents may want to keep in mind that even the people who create educational games for their children limit screen time outside of homework for their own children -- in some cases to as little as 30 minutes per day, weekends only. So when choosing a computer for a child, whether a laptop or a netbook, keep the value of the family's time in mind. If four hours of education and entertainment would usually be budgeted at about £15 a week, then the £800 computer for a preschool child fits the family spending plan. If the family spends less to entertain a preschool child, a less expensive computer may be a better choice. As the child grows older and uses the computer for more time daily to complete homework, the need for and value of the computer becomes greater and the appropriate choice may change.
Durability is Key for the Youngest
For children aged five and under, laptops and netbooks may both be too fragile for optimal use. One recommended device is the Leapfrog LeapPad learning system because it is highly durable and can take some hard handling without damage. The manufacturer recommends the LeapPad Explorer for children aged five to nine.
Another system is the Nintendo DSi XL, which, although more oriented to games than a computer, is less breakable and requires less parental supervision. Many units and games are available used.
Netbooks
Everyone who has carried a netbook on an aeroplane to save weight and carry-on space might be surprised to know that netbooks were originally conceived as low-intensity computers for children.
Netbooks are sometimes described as "supplemental" because they are easier to break than many laptop computers and often have shorter battery life. However, manufacturers have taken these concerns to heart, creating some netbooks that are said to be able to survive a 30-inch drop. Both screens and keyboards are usually smaller than on adult netbooks, although the smaller keyboard makes the keyboard easier for the child's smaller hands to use.
Like their adult equivalents, the typical netbook targeting the young user has a good processor, adequate hard drive, up to 1GB of memory, a built-in Wi-Fi connection, USB ports and a web camera. Unlike some adult netbooks, those made for children consistently lack optical drives. Battery life varies widely.
Popular Models
Some features that popular youth netbooks may have that differ from most adult models include water-resistant keyboards and hardened cases, to protect against spills and drops. Surprisingly, parental controls are less common.The table below sums up several models that include some of the more desired features.
| Netbook | Screen width, weight | Battery life (hrs) | Parental Controls | Special Applications and Other Comments |
| --- | --- | --- | --- | --- |
| ZooStorm Fizzbook and Fizzbook Spin | 7 or 9 inch screen, 1.5 kg | Over 5 | Purchase subscription | UK born and bred; drop proof case, water resistant keyboard |
| Intel Convertible Classmate PC, | 10.1 in screen, NA | 8.5 | Purchase subscription | Touchscreen with stylus, water resistant keyboard |
| Dell Mini Nickelodeon Edition | 10 in screen, 1.2 kg | Under 3 | McAfee Family, 15 months free | Green slime theme echoes popular Nickelodeon theme |
| ASUS Disney NetPal | 8.9 inch, 1 kg | 5.5 | Strong parental controls built in, free for lifetime | Disney themes and environment |
| | 10.1 inch, 1.3 kg | 10 | Purchase subscription | Touchscreen with stylus, Windows 7 |
| | 11.6 inch, 1.5 kg | Over 6 | Purchase subscription | HDMI port |
| Asus 1008HA | 10.8 inch screen, NA | 6 | Purchase subscription | 1.3 mp webcam |
| | 11.6 inch screen, 1.6 kg | 7-plus | Purchase subscription | HDMI port |
To obtain parental controls for most netbooks, families need to order a subscription service such as McAfee Family. A few child-oriented netbooks offer a trial of this service as part of the initial purchase.
Laptops
Both new and used laptops are available that may offer features a parent desires in their child's computer. The strongest feature of current new computers is the touch screen, which can be especially suitable for small children even if a laptop computer is too fragile for their use. Here are a number of issues to consider in laptop purchases.
Touch Screen Laptops
With Windows 8 driving movement toward touchscreen computing, the number of laptops that offer touchscreen functionality is blossoming. Because these are still early in their market curve, they are not yet in the "bargain laptop" category. This puts them outside the range of dedicated children's computers for most families. They may be good computers for parents to share with their children, allowing limited supervised time to the youngsters.
Among the well-reviewed touch screen laptops are the Asus VivoBook, considered an ultraportable, ultrabook at 4.4 lb with a 14 inch screen. Also from Asus, with a slightly smaller 13.3 inch screen, the ZenBook weighs in at only 3.9 lb. Finally, the Sony VAIO Touch and the Dell Inspiron, with truly inspiring 15.5 inch screens, also offer substantial storage for whatever it is the user creates or manages.
Traditional Laptop Options
Children's laptop computers may come from the same selection as those for their parents or may include some specifically focused on children. Several laptops recommended for children include the following.
The HP Mini laptop is highly portable, comes in five colours including hot pink and cobalt blue, and has nearly 9 hours of battery life. The screen is 10.1 inches, it weighs just 2.9 pounds, the webcam is built in, and the price is hard to beat.
The Lenovo ThinkPad looks like a business computer and children can get to business on it. It has both Wi-Fi and mobile broadband built in, plus a webcam, lots of speed, and lots of space.
For gamers, the Toshiba Qosmio has an amazing high-def 18.4-inch screen ready for 3D chases in Dolby surround sound. When it is time for homework, the desktop applications required are in place, ready to go.
Purchasing a Used Laptop
The parent considering a used laptop should look first to the kinds of laptops that were originally built for business use or for technology buffs to use and rebuild. These laptops are sturdy, they have large screens, and they are designed for easy replacement of batteries and such high-wear parts as a DVD module when the time comes. Generally they have built-in Wi-Fi and more than sufficient ports for any desired connectivity. They can run games online and on the system. Nearly as important, they are sturdy enough that they are difficult to accidentally damage. Designed to stand up to business travel, they are likely to stand up to a toddler's ramble through the house.
Buying PC Laptops and Netbooks for Children
The selection of PC laptops and netbooks on eBay is extensive. It includes some of the newest touch screen netbooks as well as older business laptops with very durable cases and upgradable hardware and software. When searching for these computers, the way to start is by brand and model, if you have made a selection, or simply with the keywords "PC laptop" or "PC netbook" if that is all you have determined. You may organize the selections using the Sort by function to see those where price, including postage and packing, is lowest first or last to view comparable items together.
You may see opportunities to narrow your search by categories such as "netbook" and "ultrabook." Understand that sellers may or may not categorise computers in the same way that you would. Using the brand and product names, then scanning the results is a better way to obtain full search results.
Protecting the Shipment
When you choose a product, you may confirm with the seller that the shipment is to be insured. This is important in ensuring that you receive your child's computer in good condition or are able to replace it quickly.
Conclusion
A wide range of PC laptops and netbooks for children are available in the market, both new and used. Parents wanting to find the best computer for their child must consider the way a child is expected to use the computer. Some focus on entertaining games, some on learning games. Some focus on hobbies and some on school work. Younger children cannot be expected to handle a computer with the same care as older children, and therfore need sturdier equipment. They also may want a computer that reflects a favourite Disney or Nickelodeon character. This may require purchasing a computer licensed to that brand.
For older children, connectivity and webcams that allow them to link with their friends are key. Space enough for homework matters. For parents, sufficiently robust parental controls provide confidence that the child is safe online. Parental controls are not built into the vast majority of systems and require further investment by parents.
A parent should consider these issues related to a child's age, the required computer functions, desired securities, and whether a laptop or a netbook is best suited to the way a child uses a computer. Then a parent may feel comfortable making an informed selection among the PC laptops and netbooks on eBay.