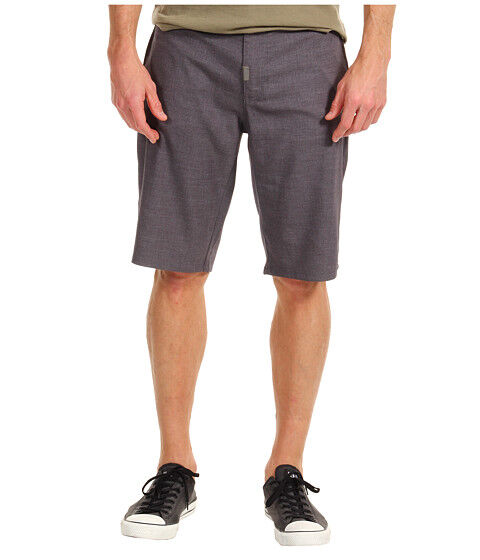 There are many things that make up the best shorts for working out. When one wants the best shorts for working out, he or she needs to consider several things. Among these things are the type of workout, the materials from which they should be made, and the size and fit of the shorts. It is hard to choose just the right workout shorts.
The clothing available for working out is as varied as the sports in which people engage. Knowing the best workout shorts for a particular sport or activity is important. Workout shorts can be purchased at sporting goods retailers, department stores, and at the popular online auction site, eBay. One must compare their own individual style with the practicality of their workout shorts. It cannot be a decision based on style alone. The decision to purchase the best shorts for working out must be based on comparing the shorts' material, fit, size, purpose, and the buyer's individual style.
Types of Shorts for Different Types of Activities
Men's and women's workout shorts are very similar to each other. The subtle differences are in fit, rather than function. The designs are nearly identical to one another. Each pair of workout shorts has a specific design and usually a different material. Most workout shorts come in a material that wicks away, or absorbs, sweat. The three basic types of workouts are aerobic, anaerobic, and flexibility training. Aerobic workouts are cardiovascular. These are activities that make a person's heart work harder to improve overall conditioning and weight loss. Anaerobic exercise usually refers to strength training. These are workouts that build muscle and reduce fat. Flexibility workouts, as the name implies, improve flexibility and range of motion.
Wicking away moisture and absorbing it are two different things. Wicking away moisture means that the moisture is pulled away from the skin to keep a person either warm or cool depending on the temperature. Absorbing moisture is simply soaking up the sweat with no power to move it away from the skin.
Shorts for Aerobic Workouts
Aerobic activities are the broadest of the different types of exercise. This type of workout makes the heart rate increase, which is what cardiovascular workouts are all about. These activities include sports like football, running, American football, and basically anything else that gets the heart pumping. The shorts worn for these activities differ slightly, depending upon the workout. They do have things in common, however. Normally a person sweats during a cardiovascular workout; this makes the need for shorts that either wick away sweat, or absorb sweat, greater.
The shorts that are meant for aerobic workouts share the same traits. They are usually called performance workout shorts. Performance shorts have the most varieties of materials, styles, and shapes. The type of performance shorts that a person chooses depends on several factors, the most important of which is comfort.
Shorts for Anaerobic Workouts
Anaerobic workouts involve building muscle through strength training. This category mostly contains activities like lifting weights. These workouts involve some sweat, but less than an aerobic workout. The shorts meant for these types of activities are usually fit to the body. Most anaerobic activities involve laying down, sitting in different positions, or movement of the legs and arms. The last thing that anyone wants is to flash their workout partner. Even though they are close-fitting shorts, they should not be too constrictive. A constrictive set of weight lifting shorts can cause chafing and discomfort. These shorts should be made from breathable materials.
Shorts for Flexible Workouts
Flexibility workouts contain activities such as yoga, stretching, and some gymnastic workouts. Flexibility workouts are the least likely to make a person sweat. Flexibility is about movement, so shorts that move with a person are best. As with anaerobic workouts, positions can be unusual, so a pair of workout shorts that move with the body, rather than ones that are loose, are preferable. There are shorts that are specifically meant for yoga, but these can be used for just about any flexibility workout. They are normally made from cotton, sweatpants material, or a blend of cotton and other materials. They stretch and bend as the body does, without chafing.
Materials for Workout Shorts
There are many different materials for workout shorts. Each material has its own pros and cons. The important thing is to make sure that the material is comfortable and nonrestrictive. When a material restricts, it allows chafing and can lead to painful sores.
Cotton
Cotton is a great fabric for a lot of different sports and activities. Pure cotton breathes easily and absorbs sweat. It can be comfortable for indoor and outdoor workouts provided the temperature is mild. Sweating too much in cotton can make a person uncomfortable in extreme hot or cold temperatures. In the summertime in hot climates, it can cling to the skin and cause a person to feel sticky and even warmer. In the wintertime cotton is worse. It can hold sweat and cause a person to remain wet and become very cold.
Rayon
Rayon is a synthetic fabric that when pure is meant to mimic silk. Unfortunately, it does not breathe like cotton or silk. Pure rayon does not make a good workout fabric. It only holds the sweat in no matter the outside conditions. This can cause an individual to feel sticky and clammy no matter what the conditions are.
Rayon and Cotton Blends
The mixture of rayon and cotton is better than either cotton or rayon, individually. It can remove the moisture of sweat without holding it against the body. It does leave a lot to be desired when it comes to rubbing and chafing, however. Unless one is using it for a pair of loose-fitting workout shorts, the cotton and rayon blend can cause chafing. This is especially true when using this type of workout material for aerobic workouts, such as running or biking.
Synthetic Blends
Synthetic blends can come in two varieties. The first is a heavy polyester blend that keeps moisture in and chafes if a person moves too much. The second is an invention by the Under Armour Corporation. This is a material that is primarily comprised of polyester. It is also blended with cotton and other natural materials. It mimics the principles of a candle wick drawing moisture up and away. This is often the best type of material for sports and workouts that cause excessive sweating. This can also be worn under a sweatshirt, or other workout clothing, to provide a way to warm and cool the body by removing moisture and adding a layer.
Mesh Workout Shorts
Usually made from synthetic material, mesh shorts are usually worn by runners, weight lifters, or boxers. A pair of mesh shorts are used in warm climates or for summer activities where the ability to breathe is needed. They are mesh with some sort of under layer. The under layer can be made from silk, rayon, or other cloth. This layer is more to protect modesty than for an athletic purpose.
Workout shorts can be made up of any of these materials or a combination of them. It is important to fit the workout shorts to the sport or activity being performed for the right amount of protection from both the heat and the cold. Makers of sport clothing often use the best qualities of these materials to make workout clothing.
Fitting Shorts for Working Out
Fitting shorts for working out, like fitting all clothing, begins with knowing the correct size. Workout shorts can be tricky because ill-fitting shorts cause chafing no matter from which material they are made. To start measuring for workout shorts, one should first have a tailor's measuring tape. The next step is to take the actual measurements.
Measure around the widest part of the waist to determine which waistband to choose. Most workout shorts have elastic waistbands. The elastic allows for some variation in waist. The next measurement is taken around the widest part of the hips. Then, measure the inseam, which runs from the crotch to the knee. This indicates to the buyer the maximum length of shorts they need. Some shorts are shorter than this measurement, but this provides a working idea of the length that can be worn. The next measurement is around the widest part of the thigh. The final measurement is around the leg where one wants the bottom of the shorts to fall. These measurements, although not exact, provide a rough idea of which size the consumer wears. One can compare their measurements to a sizing chart. Remember that different brands have slightly different sizes, but a standard sizing chart should be a good guide.
| Size | Numeric Size (UK) | Waist (cm) | Hip (cm) |
| --- | --- | --- | --- |
| | 6-8 | 90-95 | 88-93 |
| | 10 | 100 | 98 |
| | 12 | 105 | 103 |
| | 14 | 110 | 108 |
Not everyone's measurements fall into a specific size category, because everyone is built differently. The sizing chart simply represents the average measurements of a population.
Buying Shorts for Working Out on eBay
When purchasing shorts for working out, a good place to find a variety of styles, sizes, and materials is eBay. You can browse the different listings for different types of sports. This auction site generally has a large variety of brands and colours. Whether you want a specific brand, or just want to browse to see what is available, a good place to start is eBay. After going to the main page, simply type in "women's workout shorts" and click search. This brings up a listing of the various workout shorts that are available.
When shopping on eBay, it is also good to check out the seller's reputation and feedback. This allows the buyer to get to know the seller's business practices. There is also a feature where the buyer can ask questions about the product. It is recommended that if you are unsure about the sizing, shipping, or seller's return policy that you ask the seller before bidding on the auction or making a purchase. A buyer can also peruse helpful general questions answered by the eBay staff and community.
Conclusion
Buying the best shorts for working out is not a complex process if you compare the activity, material, and fit of the shorts. The best pair of workout shorts fit well, do not chafe, and are comfortable for the climate. Most people do not want to work out if their workout clothing is uncomfortable, so purchasing shorts that show an individual's style and are well-suited is an important part of the process. There are also workout shorts that are suitable for a variety of sports and activities available.
eBay lists hundreds of different styles of shorts for working out. When shopping for shorts on this popular auction website, it is important to remember to check the seller's information. Included in this information are shipping information, types of payments accepted, and return policies. Make sure to review these things as well as ask the seller any questions about size or any unclear information in the listing before bidding on, or purchasing, an item.