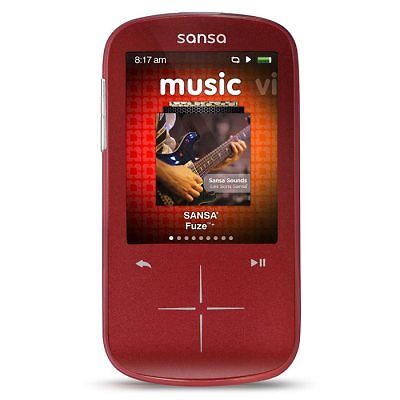 Buyers who have a mixture of CDs and MP3s that they wish to play on one device may decide to purchase a CD and MP3 player. These are usually CD players with the ability to plug in an MP3 device. There many different models available with a variety of features. Combined CD and MP3 players are available in large, static Hi-Fi systems or small, portable players. Features to consider include the ability to attach headphones and the number of CDs that the player can hold. Buyers may also like to consider the MP3 player and decide whether they want a lightweight flash memory MP3 player with a small library, which is able to withstand rigorous movement or a hard drive MP3 player with a large screen and plenty of storage.
The right CD and MP3 player provides the buyer with full connectivity to play MP3s, good sound quality, and the ability to hold as many CDs as they wish to play. Buyers can find CD and MP3 players at electronics and entertainment shops, department stores, and online at eBay, which offers a range of single disc portable players and large, multi-disc Hi-Fi systems. Separate MP3 players are also available on eBay in a range of sizes and storage capacities with flash memory and hard drives.
Features of CD and MP3 Players
Some CD players allow buyers to connect their MP3 devices. These players tend to be more expensive than simple models without any connectivity. CD players that have in-line jacks or USB connections allow the MP3 device to play audio through the CD player's speakers. This can be a useful feature if buyers do not have an MP3 docking station. The speakers of a CD player are generally better quality and louder than those of an MP3 device, so using a CD player with this type of connectivity allows listeners to take advantage of the quality of the speakers.
When buying a combined CD and MP3 player it is important to consider it features. Buyers must establish whether they want a large, stationary player, or a small, portable one. Other features to consider include the connectivity, the available budget, and whether to purchase a player that can play single CDs or multiple discs.
Portability of CD and MP3 Players
CD and MP3 players are available in all shapes and sizes. Some are large, stationary Hi-Fi systems, with the capacity for playing multiple discs. Others are compact with two speakers built into the unit, and listeners can move them around at will. Compact CD players are more convenient, but low quality models often have a poor audio performance that is tinny or bass heavy. However, they are considerably less expensive than large, stationary Hi-Fi systems, which usually have a separate amplifier and speaker system, producing far better audio quality. The speakers can be moved to provide optimum performance. These large systems can often handle up to 30 CDs. Large Hi-Fi style CD players are more expensive than compact, portable models, but are often preferred if buyers have the available space because of their enhanced sound quality. They are generally more sophisticated devices, with the ability to adjust the bass and other audio elements to get the perfect balance.
Headphone Connection for CD and MP3 Players
Buyers should establish whether their chosen CD and MP3 player offers headphone connections. These enable buyers to maximise the use of their device, by listening to their audio selection when it would otherwise be inappropriate. For example, if the CD and MP3 player and a television are in the same room, buyers can plug in their headphones and listen to their audio while someone else watches the television.
Types of MP3 Player
Combined CD and MP3 players allow playback from the connected MP3 device, so the buyer may choose to purchase a new MP3 player or upgrade their existing device. An MP3 player is a compact device that allows listeners to store many audio files. The files are compressed to a much smaller size than their original state, while still maintaining the audio quality of the original. MP3 players have two different storage methods: hard drive and flash memory. Each type has different advantages and disadvantages. MP3 players are available with a range of features and accessories, with brands such as the Apple iPod being incredibly popular, and a source for gaming, internet browsing, and watching video, as well as playing audio.
Flash Memory MP3 Players
Flash memory MP3 players have moving internal parts as they use a solid state storage device. These MP3 players are ideal for buyers who want a music player to accompany them while performing vigorous exercise, as they are not prone to interruption or damage from significant vibrations. Most models of flash memory MP3 players cannot hold more than 1500 songs. This is still adequate for most buyers, but not for those with particularly large music collections. Flash memory MP3 players tend to have a very long battery life and are considerably smaller and lighter than hard drive MP3 players.
Hard Drive MP3 Players
Hard drive MP3 players have a small version of a hard drive that is found in a computer. They tend to offer a large amount of storage and are able to hold in excess of 40,000 songs. MP3 players with a hard drive are usually larger and heavier than models that use flash memory, but they are still very easy to transport, and are typically no bigger than a mobile phone. Hard drive MP3 players are best suited to those who like a large range of portable music. Hard drive based MP3 players do not withstand rigorous use particularly well as they have moving internal parts, which means that when bounced vigorously, such as when jogging, they can skip, jump, or even experience permanent damage. Hard drive MP3 players tend to have larger screens, and the ability to store video and text files.
Comparison of MP3 Players
The table below compares MP3 players by listing the advantages and disadvantages of the two different storage types. This helps buyers to understand the different features of MP3 players in order to select the right one to use with their combined CD and MP3 player.
Type of MP3 Player

Advantages

Disadvantages

Flash Memory

Compact

Lightweight

Withstands rigorous use and vibrations without damage

Holds audio files

Holds simple text files

Inexpensive

Small storage capacity

Not as versatile

Hard Drive

Very large storage capacity

Plays audio and video

Plays games

Holds text files

Some models browse the internet

Large screen

Cannot withstand rigorous use or vibrations

Large and heavy

Expensive
The table above provides a simple way for buyers to compare the advantages and disadvantages of different storage methods for MP3 players. This allows buyers to establish the most appropriate MP3 player for their music collection.
Budget for MP3 Players
The buyer's available budget is an important aspect to consider when buying an MP3 player, as it determines the features and hard drive sizes that are available. It is also possible to buy a used MP3 player with a range of features and extras when shopping on a budget. Very inexpensive models are available that hold fewer than 50 songs. These are great for children, novice music collectors, and those on a budget.
How to Buy the Right CD and MP3 Players on eBay
eBay has a range of both new and used CD and MP3 players. Buyers can search for items from the eBay home page by typing "CD and MP3 player". If a buyer wishes, then they can spend time browsing the full range of players that eBay has available. However, they can also narrow down their results using the filters that eBay offers. This allows the buyer to choose various features of the CD and MP3 player as well as the condition. Before purchasing the right CD and MP3 player, read the item description carefully. Look at the photograph for signs of wear, especially if it is used.
Feedback
Feedback is a great way of seeing what previous buyers thought about the seller. Feedback is left for the seller once the transaction has been completed. By choosing a seller who has a large amount of positive feedback the buyer is likely to have a smooth transaction.
Conclusion
Many buyers have an extensive music collection either in CD or digital format. CD and MP3 players allow buyers to listen to both formats in a single device. The players are available as compact models with speakers built-in or at the other end of the scale as large, static devices that are part of a Hi-Fi system that can hold up to 30 CDs and require separate speakers. Portable CD and MP3 players are far less expensive than large ones, but the audio quality is poor in comparison. Larger CD and MP3 players that can handle multiple speakers offer far better audio quality. Buyers should also consider whether they require headphone connectivity.
MP3 players store music digitally, compressing the files into a very small space, enabling listeners to store thousands of audio files. For a lighter, more compact MP3 player that can withstand the rigours of regular exercise and excessive vibration, a flash memory MP3 player is the best option. MP3 players are also available with a hard drive to store up to 40,000 songs, as well as videos and games. Some models allow access to the internet to transfer files. The size of the available memory is important as it is a deciding factor in how many songs or files can be stored. CD and MP3 players can be found on eBay to give buyers the best way to listen to their music formats.