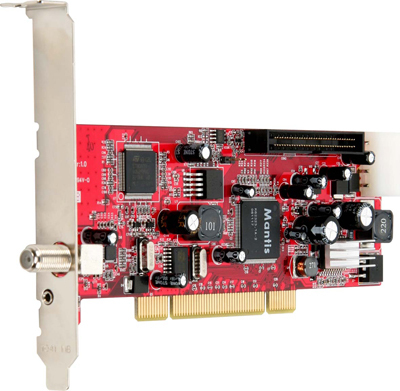 To view most digital TV in the United Kingdom, a set of special equipment is needed. This equipment includes a satellite dish, a set top box, and the all-important digital satellite card. Satellite cards are used to decode services from providers such as Sky and Freesat, and buyers need some understanding of the technology and the marketplace before they make a final purchasing decision.
In the UK, subscription-based digital satellite cards are only available directly from the service provider. They cannot be purchased from third party sellers. In addition, there is only a small market for digital satellite cards for the Freesat service.
A grey market that provides access to non-copyrighted services does exist for digital satellite cards, which technically breaches copyright. Buyers who purchase this type of digital satellite card are unlikely to receive any form of technical support or customer service. In order to avoid accidentally purchasing cards of this nature, a clear view of the technologies and the best way to implementing them is an important part of any purchasing decision.
Free to Air Satellite Broadcasting
Analogue broadcasting terminated during early 2012 in the UK. After this happened, there arose a need for new ways to provide access to public service broadcasting from the BBC and free to air services provided by ITV, Channel 4 and Channel 5. Existing methods only reached limited areas of the country, and as much as 20 per cent of viewers could not receive any form of digital signal. In 2008, the BBC and ITV established a joint venture to provide free to air broadcasting via satellite. The new service was called Freesat, and it currently transmits 150 channels, all on a free to air basis. With the advent of HD programming, Freesat now offers five High Definition Channels that can be viewed free of charge by anyone with a high definition Freesat box and an HD-ready television.
Freesat offers a service similar to Freeview, but because it is satellite broadcast it is available to 98 per cent of UK homes, as opposed to the 73 per cent that receive the terrestrial Freeview broadcast.
Buyers who purchase a Freesat digital satellite card can combine that card with equipment used for subscription accounts from Sky. When a Sky subscription has passed its original contract date, subscribers can keep the equipment, such as satellite dishes and set top boxes. If the account contract is still active, subscribers must continue payments until the contract expires, but can also access Freesat services in the meantime, providing the buy a Freesat digital satellite card.
What Does a Freesat Digital Satellite Card do?
Any digital satellite set top box can automatically act as a receiver for the free to air and public service broadcast channels in the UK. Thus, with a satellite dish and a set top box alone, it is possible to watch all BBC programming, ITV channels, Channel 4 and Channel 5 content. A single Freesat digital satellite card purchase provides access to an electronic programme guide (EPG) that lists more than 150 channels, five of which are currently high definition, as well as a collection of national and local radio stations. The card turns a Sky set top box into the equivalent of a new standard definition Freesat box.
Buyers should purchase only the white Freesat card. Earlier versions (e.g. light or dark blue) give access only to older versions of the EPG, which do not offer newer channels like Channel 5.
Freesat digital satellite cards are not required for set top boxes for other services. A Freesat box, either Freesat + or Freesat HD, contains all of the relevant technology to generate an electronic program guide within the box itself.
Peace of Mind With A Freesat Card
Purchasing a Freesat card also offers a shopper peace of mind, because it comes with the backup of the customer care and technical support services that Sky provide to their subscription customers. The other advantage is that, should buyers change their mind and wish to upgrade to a full Sky + service, they can do so with a single phone call to Sky. The Freesat card can act as a perfectly good Sky+ card, meaning there is no wait for service activation and installation.
Satellite Dishes to Use with Freesat Digital Satellite Cards
For a TV to receive a satellite signal, that signal must be converted from high range microwaves to a signal that can be transmitted across coaxial cable. This is done using a satellite dish, which captures the signal, and a Low Noise Block-downconverter (LNB), which performs the signal conversion. The LNB then transmits the signal across coaxial cable to the set top box. Freeview currently only offers the ability to record live TV. In other words, viewers cannot watch one channel whilst recording another. This means that Freesat, even in the Freesat HD format, only requires one coaxial cable from the satellite dish LNB. If the satellite dish has two cables, either one can be connected to the Freesat box. The unused cable can simply be hidden in a cable tidy without impacting the signal. If the signal is poor, users should check the alignment of the LNB and the satellite dish with the aid of a satellite meter.. The meter helps fine tune both the dish's position and the skew of the LNB, to ensure viewers receive the strongest signal.
Set Top Boxes to use With Freesat Digital Satellite Cards
It is not always necessary to purchase a Freesat digital satellite card. With newer technology, the functionality of the card can often be provided in different ways. Old Sky boxes and new Freesat boxes both can be used to access Freesat channels.
Old Sky Boxes
Freesat digital satellite cards can be used to anchor Freesat channels to the correct places in the electronic program guide. This means that combining a Freesat digital satellite card with an older generation of Sky set top box provides access to the complete range of Freesat channels without the users purchasing a new box.
New Freesat Boxes
The latest Freesat digital TV set top boxes provide access to a wide range of channels, and also offer full function stop, rewind, and record capabilities. With two coaxial cables from a dual LNB in the satellite dish, it is even possible to record two additional channels whilst watching a third. Armed with an HD ready TV, users can receive high definition channels using a Freesat HD box. The box simply plugs into the same coaxial cable or cables, but connects to the TV using an HDMI cable rather than the traditional scart cable. As with all dedicated Freesat set top boxes, a digital satellite card is not required. The EPG is anchored by the hardware within the box, and updates automatically via satellite signal when channels change.
Free to Air Satellite Cards
Because Freesat is a free to air service, there is no requirement for a Freesat TV. The only time a Freesat card is needed is when users are watching Freesat services via a Sky set top box and satellite dish. Sky boxes are subscription based services. Once a Sky subscription is terminated, the services seen on the set top box's EPG are presented by the Sky card inserted into the box. If a box is used without a card, depending upon it's age, the free to air terrestrial channels such as BBC1, BBC2, ITV and Channel 4 should be listed. To view the wider range of BBC and ITV channels, along with the additional Channel 4 content and the new Channel 5, the EPG must be updated. This can only be done with a Freesat digital satellite card. Installing one of these cards can also extend the EPG to contain all 150 channels currently offered as part of the Freesat service.
Conclusion
Buying any component in a digital TV system can be somewhat confusing, since technology is continually being updated, and older devices become out-of-date and incompatible. eBay lists a large number of digital satellite cards that can extend the life of existing satellite TV equipment, such as set top boxes and satellite dishes, that may have been acquired as part of a subscription package. As that package contract expires, users can extend the equipment's useful life by switching to a free to air service.
eBay makes it easy to enter the world of satellite TV. It provides a number of tools to make the shopping experience quick, easy, and efficient. Most sellers provide buyers with good descriptions of the products on offer. When buyers still have questions, they can be posed directly to the seller. Buyers can also check out a given seller's track record of sales in this category, so buyers can shop with confidence on the eBay platform.