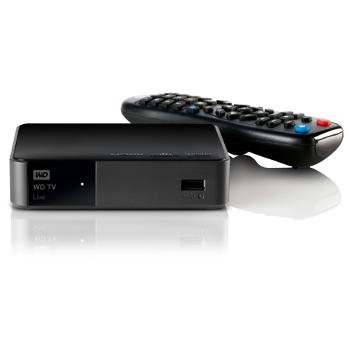 Digital TV services have been rolled out across all of the television territory in the United Kingdom, and analogue services have been switched off. In order to watch TV in the UK, it is necessary to receive a digital programme feed. There is a wide range of services aimed at shoppers who wish to buy digital TV services, and understanding how to select the right digital television package can result in cash savings.
There are two main issues to consider. The first one centres around the technology that is to be used to deliver digital television into the home. Not all properties are suitable for satellite dishes, and not all areas are provided with cable facilities. Most homes have access to broadband, but not always with enough bandwidth for TV. The second area of choice is the way services are bought. Digital television services can offer a wide choice of channels which come with different price tags. Providers can also offer to bundle other services such as a landline telephone. Shoppers need a clear understanding of the options available in order to make a successful purchase in the digital television market place.
Digital Television Technology
The UK has maintained a history of free-to-air and public service broadcasting. This means there is a good selection of TV content available to view at no charge in addition to the availability of paid services from satellite and cable providers.
Free-to-Air Digital Television Broadcasting
Since the switch-off of analogue broadcasting was completed in early 2012, the only way to watch public service broadcasting from the BBC and free-to-air services from companies such as ITV, Channel 4, and Channel 5 is by using a free-to-air service decoder called a Freeview box. The box simply connects to the same coaxial cable that was used for receiving the old analogue signal and, in its place, decodes the digital signal that is broadcast across the UK.
The Freeview service currently offers some 48 channels, including all free-to-air channels as well as a range of sports, lifestyle and children's channels. The service is continually being expanded, and new channels are added at regular intervals. Freeview also offers a premium service called Freeview Plus. The service is decoder-dependent and allows the pre-recording of programs from across the Freeview range. The amount of content that can be recorded is determined by the model of box purchased and not by the Freeview Plus service. Freeview has also launched a high-definition service, Freeview HD, which is also dependent upon the decoder box purchased. When connected to an HD-ready TV, this decoder allows viewing of the increasing number of HD channels available in the UK.
Satellite Services
For many viewers, digital TV is all about using satellite services. Viewers prefer the vast array of TV channels these services provide.
Sky
Sky TV offers subscribers a number of digital TV packages. Sky TV supplies digital TV that is received via a satellite dish that must be attached to an outside wall. The satellite has to be specifically pointed in the right direction to receive the signal. Once received, the signal is passed to a set-top decoder where it is processed along with subscription details held on a chip-and-PIN type card to reveal the services one is paying for. Unlike other digital subscriber service providers, Sky also produces its own content. It is possible to choose from a variety of tiered packages through which premium content is made available. It is also possible to choose between standard definition and high definition services. Additional accessories such as replacement Sky remote controls are available for purchase on eBay.
Freesat
Freesat is a free-to-air satellite service provided by Sky TV. The subscription-free service requires a one-off purchase of a Freesat set-top box and a Freesat aerial dish. Once installed, reception of the service is completely free. More than 150 channels are offered as part of the Freesat service. Both the Freesat box and Freesat dish are widely available through traditional retailers and online providers such as eBay.
Cable Services
For many households, it is not possible to install a satellite dish outside a building, as the listed building status or lease terms can sometimes prohibit this. In these circumstances, cable TV can provide an alternative way of accessing paid-for digital TV services. In the case of Virgin Media, cable services are not universally available, but the network of areas with cable is continually expanding. Organisations such as BT and TalkTalk offer digital TV services that are provided using the telecom infrastructure backed up by suitably high-speed broadband technology.
Virgin Media
Virgin Media supplies digital content over a dedicated fibre optic cable that connects directly to an individual's TV. The signal is delivered via Virgin's own cable network to a set-top box. The box can also be used to provide recording services and deliver on-demand services form the larger free-to-air TV broadcasters. Virgin Media provides a variety of tiered services with increased levels of premium content at each of the four levels of service they offer. Unlike Sky, Virgin does not provide its own content. The company simply delivers content from other providers such as the BBC and Sky over its infrastructure. Virgin Media accessories such as cable splitters and new remote controls are available for purchase on eBay.
BT Vision
BT Vision is a paid-for service that is based around the Freeview digital service with additional facilities and content. The service requires access to high bandwidth DSL capabilities to deliver services on top of the Freeview service. BT Vision offers a complete seven-day catch-up service direct to the TV, rather than the computer used normally. The service also includes access to on-demand movie and TV content via a subscription service. The BT technology, in the form of a YouView box, also supports pause, rewind, and recording of content.
TalkTalk TV
TalkTalk TV uses the DSL broadband network which is capable of high bandwidths to deliver a Freeview-based service. This is supplemented with seven-daycatch-up, pause, rewind, and record facilities as well as unlimited access to a library of more than 4,000 TV shows and films.
Other Services
The choice of digital TV packages can also involve providers bundling a range of other services along with the digital TV offering. Online access to broadband services is generally offered. Many packages offer unlimited data access, which is particularly relevant if broadband is used to stream TV content. As more and more services are provided via the Internet, one ought to consider the value of unlimited data access.
Shoppers looking for a bundled package that includes digital television should also examine the value attached to the telephone element in a package. Many providers offer free landline calls in the UK after 6 p.m. and on weekends, whilst others offer them for free at all times.
Keeping Subscription Costs Down
Basic digital subscription can be very reasonably priced, especially if the household is a number of people living together who are prepared to share costs. It is also worth working out the true cost of telephone calls when they are made using mobile handsets. Considerable savings may be generated when landline calls can be made free of charge, and the cost of premium rate numbers can also be significantly less if they are made from a landline.
Digital television packages provide access to a range of channels according to the subscription fee paid. Sports coverage is provided as part of all of the entry level digital television packages, but gaining access to premium sporting programmes requires an additional fee. Additional sports content from across Europe and the rest of the world is often added to a second tier for an additional fee, with high definition coverage attracting the higher subscription rates. The subscription rates can be minimised by choosing carefully between service providers. If one is interested in specific events, then it is worth considering pay-per-view. A large selection of big premiership football games, F1 races, and other large sporting events are available through this service.
Additional channels offering entertainment such as movies are also available with a subscription, but costs can be reduced by accessing this content on a pay-per-view basis as well.
Conclusion
A digital TV package offers one of the ways in which consumers can access TV broadcasting in the UK, and it allows viewers to take advantage of high definition technology. When considering a digital television package, one should take into account the content and services that are required, and how the signal is to be delivered to the home.
A comparison of the many digital television packages can sometimes be bewildering due the complexity of each package. Additionally, various suppliers bundle services such as broadband connectivity and landline calls. Having a clear view of how important each element is can enable a consumer to make a choice when considering different packages.
While digital television packages are only available from content providers, such as Sky or Virgin Media, online platforms such as eBay offer a wide range of accessories that facilitate the viewing experience on these networks. Thanks to eBay, one can access replacement remote controls, satellite dish components, and set-top boxes, all from the comfort of the home.