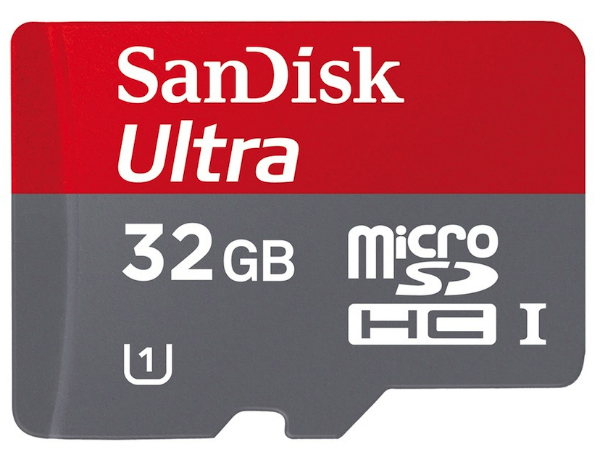 Memory cards are commonly used now as a storage device for the majority of cameras and mobile phones,, and even games consoles.. Memory cards are available in different sizes, they operate at different speeds and have different storage capacities. The device that the memory card is intended to be used with will be one of the determining factors in choosing the size of the card. The operating speed required will depend on usage, though it sometimes proves tricky to establish the capacity of memory card that will be needed. The largest sized capacity that is generally available on a memory card is 32GB. There are some extended capacity cards on the market which have a capacity of up to 2TB of data but these may not be compatible with some models of mobile phone. If some thought is given to what type of data will actually need to be stored on the memory card then it will make it easier to work out what will be the ideal capacity.
Images
One primary use for memory cards is to store photographs and similar media. If the card will be used to store photographs or videos, then there are several factors which may have an impact on the amount of storage space that will be required on the memory card. For hobby or professional photographers especially, the need to assess requirements should be placed as a priority.
Megapixels
The amount of space that an image will take up when stored on a memory card is dependent on the number of megapixels which are contained in the image. So a 12 megapixel image will take up more space than a 5 megapixel image. It is, therefore, useful to check the specification of the camera on the phone to see how many megapixels it possesses. Megapixel may often only be referred to as MP or MPx, so remember not to overlook this when reviewing the memory card possibilities.
RAW Mode
If the mobile phone has the option to take photos in the RAW mode, then it is vital to remember that these photos will take up more space on the memory card than standard images which have been recorded as jpegs. This is because the RAW format, as the name suggests, is unprocessed, and is often paralled to film negatives in traditional photography. For this reason, the data has to undergo additional work before it can be printed. The use of the RAW format will generally require at least an 8GB memory card.
High Definition
Images or videos which have been recorded in high definition will take up more space on the memory card than standard images or videos.
Music
Storing music is a very common use for memory cards. The main point to remember when attempting to work out how many songs can fit on a memory card is that the storage space for music is calculated in time. A 2GB memory card would be able to store 34 hours of music if that was the only type of data that was being stored.
Calculating Capacity
It is important to consider how it is intended to use the mobile phone and what will be the primary type of data that will need to be stored on the memory card. Manufacturers issue a general guide to how much of each type of data can be stored on each size of memory card. This can be used to calculate the required capacity if the primary data to be stored has been identified and it is known approximately what percentage of the storage space on the card will be needed for photographs, for videos, or for music.
| Capacity | Photos (10 megapixels) | Music | Videos |
| --- | --- | --- | --- |
| 2GB | 770 | 34 hours | 30 minutes |
| 4GB | 1540 | 68 hours | 60 minutes |
| 8GB | 3080 | 136 hours | 120 minutes |
| 16GB | 6160 | 273 hours | 240 minutes |
| 32GB | 12,320 | 546 hours | 480 minutes |
The above table should only be regarded as a general guide, but it will help to provide a rough idea of the necessary capacity. If in doubt, then it is always worth going to the next size of memory card and buying the larger capacity. A memory card which has a larger capacity may be more expensive, but this is preferable to running out of space and being unable to store any new data on the phone.
One Memory Card or More
If a large capacity card is going to be required, then it may be preferable to have more than one card. Although this will necessitate changing cards when required, it does mean that if there is a problem with one card, then not all of the data stored from the phone has been lost. The use of several memory cards may be particularly suitable when going on holiday when more photographs and videos may need to be stored than normal. Having multiple memory cards is also an ideal option for those who enjoy sharing and exchanging music and videos.
Conclusion
It is very important to choose a memory card which has a large enough capacity to enable it to meet all storage needs. The decision about choosing the correct capacity becomes much easier once some thought has been given to the nature of the data to be stored on the memory card. For the majority of people, a memory card will probably be used to store photographs, videos, and music. The table which is shown above gives a loose indication of the likely capacity for music, photographs, and videos on each different size of memory card. It is preferable to overestimate what will be the required capacity and then purchase the next size of memory card rather than underestimate as it is better to have too much storage space on a memory card rather than not enough space. The use of more than one memory card to increase the storage options instead of just one larger memory card is another very practical option which may be worth considering.