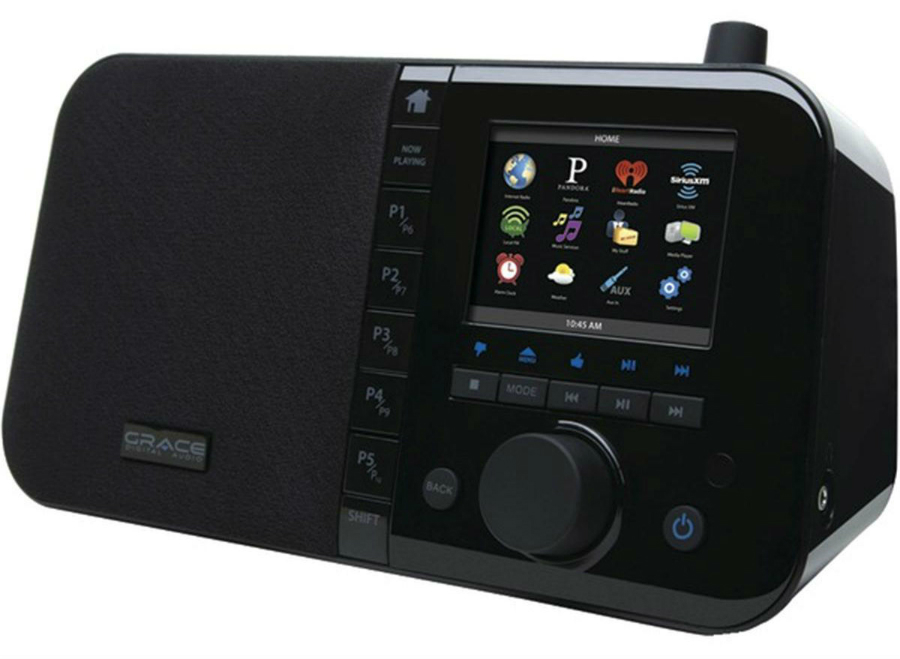 Personal radios have become an integral part of people's daily lives. These devices are able to both receive and detect transmitted signals. They not only entertain, but allow people to stay informed and up to date on the latest news. This communication is key, especially in the event of an emergency. People can use radios to listen to music or discussion programmes. Alternatively, radios can be used to transmit calls for help.
Personal radios come in a wide array of makes and models. They are manufactured by numerous companies, including Sony and Roberts. They also vary in size from large, stand alone radios with separate speakers to handheld or portable devices with built-in speakers. Radios have various features that add to their versatility. When purchasing the right personal radio, buyers should familiarise themselves with the various types and consider the features that they offer. Radios are available to buy at electronics shops and department stores, as well as online retailers, such as eBay.
Types of Personal Radio
There are various types of personal radio. When searching for the right one, buyers should consider the radio's size and whether it should only be able to receive broadcasts or both transmit and receive.
DAB Personal Radios
Digital audio broadcast (DAB) radio has become increasingly popular with the switchover from analogue to digital broadcasting. DAB radios come in a wide array of shapes and sizes, ranging from handheld and clock radios, to the more sophisticated DAB hi-fi. These radios offer many benefits including automatic tuning, clear digital sound with less interference, accurate timing, and an increased number of stations covering everything from news and speech radio to music and sports. It is common for DAB radios to be able to pick up analogue FM signals as well.
Features of DAB personal radios often include an iPod dock, allowing users to connect their MP3 players, and a sleep timer, automatically powering down the device at a set time. DAB radio also features a unique display button which provides scrolling text information about what is being listened to. For example, music stations can provide the listener with a song title and the artist's name. Other on-screen information may include programme listings, news headlines, and sports results. It is common to have pause and rewind abilities to allow users a degree of control over live radio.
Two-Way Radios
Two-way radios, commonly known as walkie-talkies, can both transmit and receive a radio signal, allowing operators to communicate with each other effectively, provided they are operating on the same radio frequency or channel. These radios are available in mobile, stationary base, and handheld portable models. Most two-way radios operate in a half-duplex mode, meaning that the operator can either talk or listen, but is unable to do both simultaneously. In order to activate the transmitter, operators should press the push-to-talk, or press-to-transmit, button. Once released, the operator will then be able to receive communication. Two-way radios vary in the range that they can cover and this depends on the model.
Factors to Consider When Buying the Right Personal Radio
When purchasing the right personal radio, buyers should consider the radio's characteristics and features. Buyers should also bear in mind where they will be doing most of their listening.
Finding Stations on Personal Radios
Personal radios are available with a wide array of features. In order to choose the right type for a listener's requirements, buyers should consider which features they will benefit from. Cheaper, traditional radios may still use an analogue tuner, while more modern devices have a digital tuner. This allows radio stations to be found automatically. Some personal radios feature preset stations, allowing listeners to programme and access their favourite stations at the touch of a button. Modern personal radios also display the station clearly, allowing listeners to see the name of the station that they are listening to.
Style of Personal Radios
The style of personal radios tends to vary between models, as does their size. Lighter, more compact models tend to be more expensive. However, they are portable, allowing listeners to use them while travelling. On the other hand, larger personal radios have larger speakers. This usually results in a better quality of sound. DAB personal radios tend to be more expensive.
Wavebands for Personal Radios
When purchasing a personal radio, buyers should consider the wavebands. Most personal radios operate on the FM (frequency modulation) waveband. However, some use other wavebands such as MW (medium wave), LW (long wave), and DAB (digital audio band). Buyers hoping to listen to music on their personal radio should opt for the FM waveband, while those interested in local and international programmes may find an alternative wavelength better suits their needs.
Sound Quality for Personal Radios
Some personal radios offer better sound quality and reception than others. If possible, buyers should listen to the radio before purchasing it to check the sound. Sound quality may also be affected by region: some regions may not receive as good reception as others. If the listener uses headphones, then their quality can also affect the sound of the radio. For better sound quality, buyers should consider replacing any earbuds that come as standard with the radio with higher quality headphones.
Power Source for Personal Radios
Personal radios often run on standard size batteries. The size of the radio is often dependant on the number of batteries that it needs to accommodate. More modern personal radios may have a rechargeable battery. In general, these require frequent charging and do not last as long as standard size batteries.
Other radios may solely rely on a power source and plug into the mains supply. These should be avoided by buyers hoping to travel with their personal radio or to use it in locations where sockets are not a feasible option, for example, when camping. For the most versatile option, consider a personal radio with both a battery and an external power cable. There are also a few solar powered radios and wind-up radios available for those who are environmentally conscious.
Technological Convergence of Personal Radios
With the continual advances in technology, many personal radios are now being converged with popular electronic devices. Many mobile phone manufacturers often include a FM receiver as one of the many features of their phones. Mobile phones may incorporate automatic tuning and around 20 preset stations. The aerial is housed in the standard stereo headphones.
Personal radios are often designed to pair with MP3 players, such as the iPod. These radios include a special docking station which allows electronic devices to be connected. When connected, the device is able to use the personal radio's speaker system to play stored music.
Conclusion
Buyers can find affordable personal radios at retailers such as eBay without having to compromise quality for price. Choosing the right model is an important decision, especially given the UK switchover from analogue to digital broadcasting. DAB radios have become increasingly popular and offer listeners a wide array of features. However, analogue radios can still be found and may be favoured by those who prefer the simplicity that they offer. Buyers that want the option to transmit information, as well as receive, should consider a two-way radio. These radios are ideal for communication over short distances.
In addition to the type of radio, buyers should consider the desired features. The sound quality, power source, and level of technological convergence should be taken into account, as well as the size of the personal radio and the type of waveband it operates on. eBay offers buyers a large selection of personal radios so that every listener can find just the right one with a little bit of research.