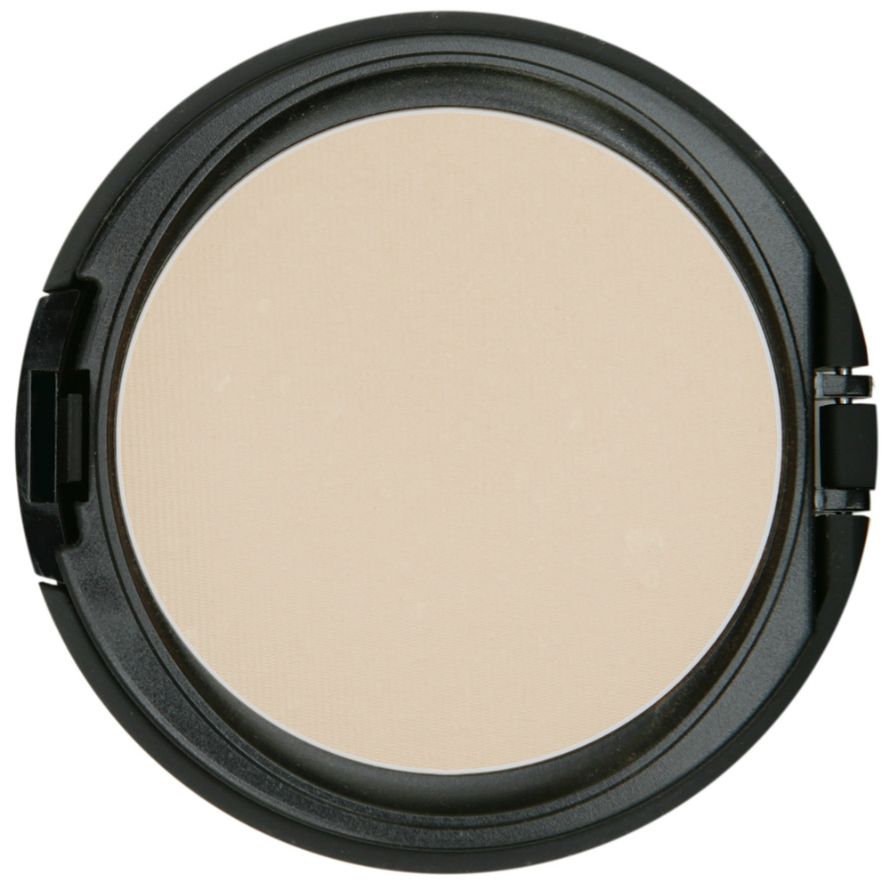 Makeup artists use cosmetics the way traditional artists use paint; in both cases, no colour looks flattering unless it is applied to a smooth, clean canvas. Starting a makeup application off correctly begins with a good complexion, real or faked. One can achieve this by using the right foundation. The best foundation makes the skin look flawless, whereas a bad foundation looks mask-like. Several factors affect a foundation's results, but one of the most crucial to achieving a natural look is the shade. The right foundation colour blends sheerly and invisibly into the skin while paradoxically covering blemishes and evening out the natural skin tone.
Getting the right shade of foundation takes time but is worth the effort. First, shoppers must be able to accurately and specifically determine their skin colour. Then, they must test at least a few different foundation colours before making a final decision. These two items are more complicated than they might seem and require one to take care, but buyers who follow through with these steps are more likely to take home a foundation that they love and wear every day.
Determining Skin Colour
Before even looking at foundations, buyers must assess their skin tone and have an idea of where to begin. Accurate skin tone analysis depends not only on colour value but also on the skin's undertones.
Colour Value
"Value" refers to how light or dark a hue is. Human complexions range from the palest translucent alabaster to deep ebony. Consumers should be able to classify their skin tone as light, medium, or dark; however, because there are more than simply three skin tones, the many colour names for foundations can seem a bit murky. The following chart displays some common words used in foundation colour names to indicate value.
| Skin Colour Value | Example Descriptors |
| --- | --- |
| Light/pale | Alabaster, ivory, ecru, porcelain, cream, vanilla, shell, nude |
| Medium | Beige, buff, sand, mocha, honey, caramel, toast, tan |
| Dark/deep | Cocoa, ebony, mahogany, coffee, nutmeg, espresso, sable, chestnut |
Some makeup companies do not name their colour choices in a useful manner but instead use poetic and meaningless names such as "Breeze", "Sunset", and so forth. If this is the case, buyers must do their best to ignore the names and select their sample shades visually, use the brand's colour numbering system (if provided), or consult with a sales representative to find a suitable range of colours to try.
A few brands number their foundations and use no names or words at all, using lower numbers for the lighter values and higher numbers for the darker ones. This practice dissuades customers from purchasing an incorrect colour simply because they like the way the name sounds and instead encourages a focus on colour matching.
Cool vs. Warm Undertones
The next step in assessing one's skin tone is determining the undertone. While two people may have very dark skin, their skin colours can still be quite different, and this may be especially noticeable when they stand next to each other. One person's complexion might have a rosy or even bluish appearance, while the other may have gold or bronze skin. This subtle colouration is referred to as "undertone". While the overtone of both skins is brown, the first is a cool brown and the second is a warm brown.
Many foundation brands indicate whether their products are cool or warm; this is either noted in the colour name itself, by a symbol on the product packaging, or by some type of code that is used along with the colour name. For example, foundations may be called "Cool Ivory" or "Warm Beige", or they may simply be labelled "W1" for the lightest warm shade and "C10" to indicate the deepest cool shade.
Moreover, some women are unable to see any signs of warmth or coolness in their skin and might prefer a neutral foundation, which by definition lacks any distinct undertones. Many companies offer neutral shades, which are often signified by a code (such as "N") or some other indicator. Neutral makeup is also ideal for users who have ruddy skin, spots, or rosacea. Their complexions have an overall reddish tone and may match a cool, pink-based foundation well; however, a neutral foundation does a better job of counterbalancing redness and results in a more natural-looking and attractive appearance.
Once a consumer has a good idea of where their ideal foundation probably lies on a spectrum of shades, it is time to actually try a makeup.
Sampling Foundations
With many colour cosmetics, trying before buying is optional, but testing a foundation is a step that, ideally, is not to be skipped. While most eye, cheek, and lip colours go on true to how they look in the package, foundation is a bit trickier for a couple of reasons.
The Importance of Natural Light
First of all, store lighting can skew one's perception of a makeup shade. This may cause no harm if a lipstick turns out to have a slightly warmer tone in natural light than one thought, but it can make or break a successful foundation match. Even on the face, liquid makeup may appear to blend well indoors but look embarrassingly obvious outside.
How Formulas and Finishes Affect Colour
Second, unless one is familiar with the makeup formula, it is difficult to judge if the liquid matches the skin colour on the face by looking at the bottle or tube. It is possible for two different products from one company to have the same colour name and yet not really look the same once applied. Another factor that affects colour results is that some makeups go on quite sheer, while others give full coverage. Furthermore, many modern lightening and brightening products contain light-diffusing particles that give an overall glow to the skin. Finally, women with oily skin sometimes find that their foundation turns a different shade when it reacts with the oil. Foundation can also change colour when wearing a moisturiser or sunscreen product.
Trying On Foundations
Buyers can easily become overwhelmed when shopping for foundation. Particularly in cosmetics lines that offer a wide variety of shades (which is generally an excellent thing), the difference between one colour and the next may be difficult to discern. A good practice is to select three shades that seem to be the most likely candidates and start there. A consumer with super-pale skin might select the very lightest cool, neutral, and warm shades that a brand offers. Another consumer with medium-toned skin might choose three different beiges.
Using these three shades, take a cotton swab, sponge, or finger and apply a stripe of each shade to one cheek. This should not be a thick blob, just a smooth swipe. Do not blend the makeup into the skin; rather, let it sit on top of the skin. After applying all three colours, use a mirror to judge which of the samples is least detectable. The right shade of foundation seems to almost disappear into the skin, even without blending. Be sure to check this test area by a window to take advantage of the natural light. Keep in mind that neutralising a ruddy skin tone means there may be no obvious match among the samples. Those with pink skin should compare foundation shades to their neck, which is usually far less red than the face. A neutral foundation may appear slightly yellow, green, or even grey in contrast with a rosy complexion; however, once applied and blended, the colour should look natural.
If one shade is the clear winner, remove the test stripes and then apply the chosen shade to the entire face to double-check it. Again, view the results in natural light. If none of the three seems to look right, wipe them off and repeat the process with a few more choices. If the results are satisfactory, it is time to make a purchase.
Where to Find Foundation
Foundation makeup ranges from very inexpensive to quite costly, depending on the manufacturer and where you purchase your makeup. Some options for buying all kinds of makeup, including foundations, are:
Dollar stores
Chemists
Department stores
Direct sellers
Grocery stores
Discount stores
Aestheticians
Specialty boutiques
Makeup superstores
Additionally, you can purchase foundation online from e-retailers and Internet auction sites.
How to Buy Foundation on eBay
You can easily buy your perfect shade of foundation on eBay. Because eBay features such a high volume of sellers who offer a wide variety of product lines, your chances of getting an exact match for your skintone are better than ever. eBay sellers sometimes offer items that are discontinued or otherwise rare, so you might find a makeup that worked for you in the past but is no longer available through regular sources. Keep in mind that many eBay sellers offer foundation samples and trial sizes to assist you with your colour matching.
To shop for makeup on eBay, you can use the directory search to navigate from the home page all the way to foundations. Simply display all categories and click on successively narrower categories. Another search option is to enter a keyword on the home page and click Search or press Enter. Because "foundations" can apply to undergarments or even housing, try to be as specific as possible with keywords or key phrases. Either way you search, you can use category filters on the page to quickly sort the listings to meet your criteria for brand and finish e.g. Bare Minerals matte foundation. The price range feature allows you to enter a low and high price so that eBay displays only those search results that work with your budget.
Conclusion
Buying the right shade of foundation might seem difficult, but it is essential for looking one's best. Even if one has fairly good skin, it is surprising how much of a difference a makeup base can make to one's appearance. However, the right colour is crucial; a foundation that covers spots, evens skin tone, and gives a nice finish is useless if it leaves a line of demarcation along the jawline.
Choosing the best foundation colour requires determining whether the skin is relatively light, medium, or dark in value and if the complexion has a warm, cool, or neutral undertone. After that, buyers can choose up to three foundations at a time and try them on, first by using the stripe test and then by applying the closest match all over the face to assess its full effect. By taking one's time and following these steps, anyone can find a perfectly matched foundation that enhances their beauty and makes their skin look flawless.