To care for your glass jewellery, determine what kind of glass jewellery it is before proceeding. Some glass jewellery and their respective settings require different kinds of care. However, you should remove glass jewellery before going to bed and avoid spraying it with skin or hair care products, no matter the kind of jewellery.
Determine the Type of Glass Jewellery

Some glass beads are durable and only coated in glass, while other beads are made from ancient glass pieces and should be handled with extreme care. Before breaking out a discount jewellery cleaner, determine what kind of glass jewellery you have. Refer to its original packaging or someone knowledgeable about jewellery. Do not proceed until you are sure of the type of jewellery you have and its setting material, unless you are comfortable with the risk of scratching or otherwise damaging the glasswork and setting.
Apply Lotions and Perfume Before Wearing Glass Jewellery
Before donning glass jewellery, apply your favourite lotions, perfume, or hairspray. These products can cause chemical reactions to the settings of glass jewellery, so it is best to minimise contact. In addition, the products coat the glass jewellery and attract dirt and dust due to being sticky, reducing the glass jewellery's lustre and requiring it to have a deep cleaning more often.
Clean Glass Jewellery with Mild Detergents
Arm yourself with a toothbrush, mild detergent, and water. Gently scrub the glass jewellery with the cleaning solution to remove hair spray, oils, and dirt. Rinse the jewellery with water and then let it air dry or use compressed air to quickly dry the glass beads. This cleaning method works well for most glass jewellery, including beach glass jewellery. If your glass jewellery is set in genuine gold or silver, care for these sections separately or have a professional cleaner restore the piece to its former glory.
Remove Your Glass Jewellery at Night
Professional jewellery makers frequently warn buyers against wearing their jewellery while sleeping. If your are a rough sleeper, you might tangle the jewellery's chain, catch it on the bed's duvet, or otherwise damage the jewellery. If you have no reason to wear the jewellery to bed, simply remove it and place it on your bedside table to don in the morning.
Take Special Precautions for Roman Glass Jewellery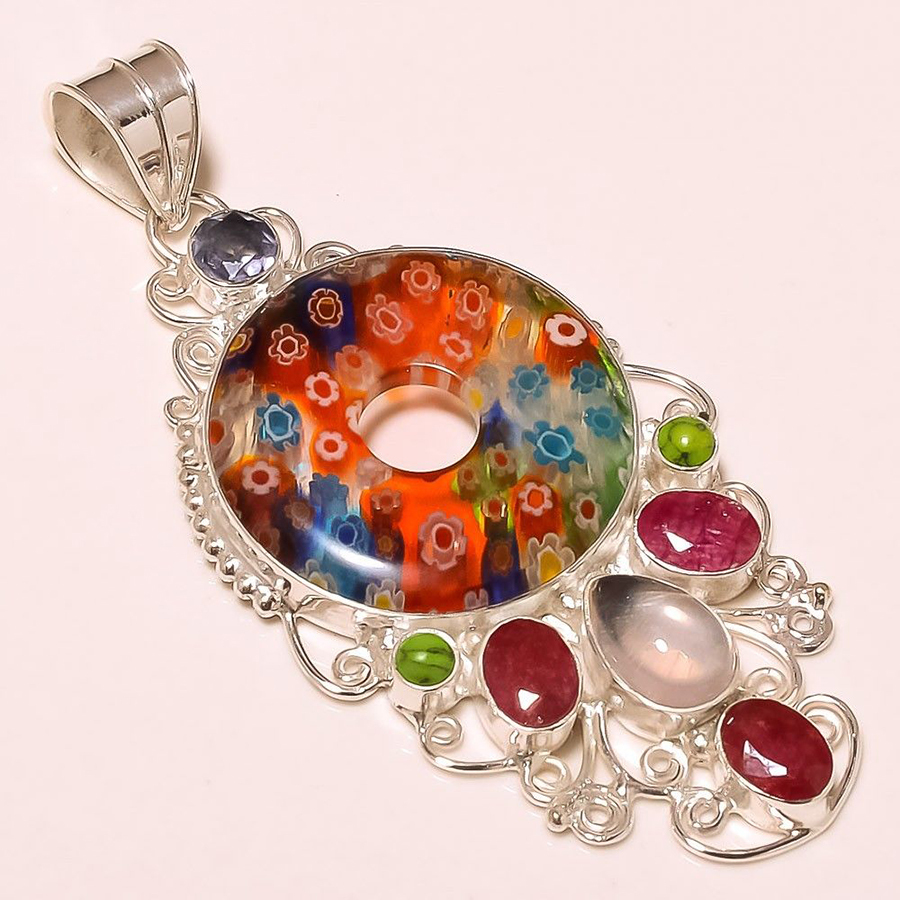 Genuine Roman glass jewellery is made from ancient glass pieces. It should not be cleaned with detergent and water. Instead, the owner should seek a professional who is knowledgeable about Roman glass, which is fragile and should not even be touched by the wearer's hands. Ideally, you would seek the advice of the jewellery maker, if possible.