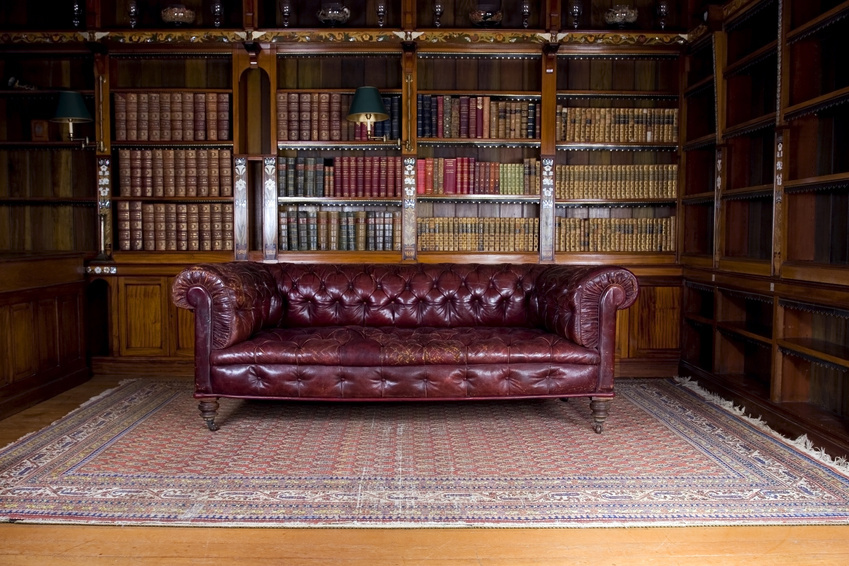 Chesterfield leather furniture is highly sought after, due to its beautiful studded detailing, comfortable cushions, and distressed appearance. A costly investment, it is important to keep the furniture looking beautiful and help it age gracefully through proper care.
Cleaning Chesterfield Leather Furniture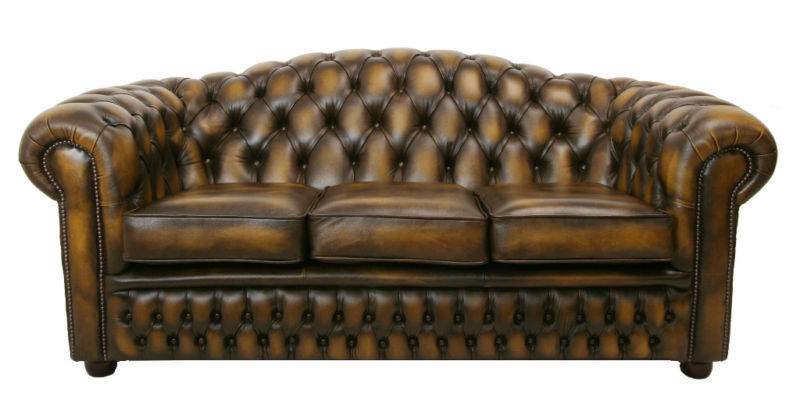 Wipe Chesterfield leather furniture down on a regular basis, as doing so helps the leather retain its vibrancy and prevents dirt from becoming embedded in the creases. Be sure to clean thoroughly each deep-buttoned crevice, such as those many Chesterfield suites, as dust tends to accumulate there. Do so with a clean, dry cloth or a large furniture duster; avoid using detergents, solvents, all-purpose cleaning sprays, ammonia, bleach, and furniture polish, as these cleaning products can be harmful to the leather. Before using a cleaner or conditioner, spot test on a hidden area prior to applying it to the entire leather surface. Moreover, vacuum dust and debris from the furniture's nooks and crannies. For the best results, use the vacuum's hose attachment. Conversely, consider keeping your Chesterfield leather furniture covered so that it does not need dusting or vacuuming as often.
Apply Leather Conditioner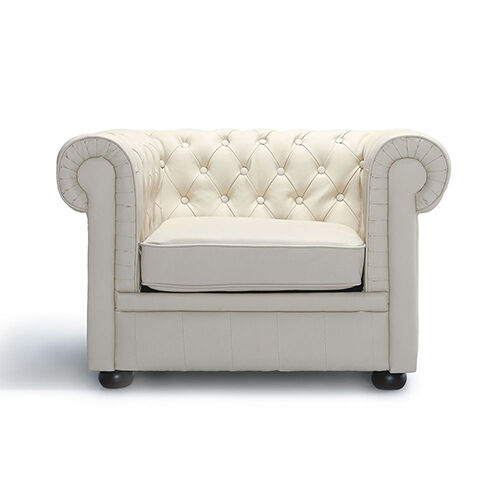 Whether you own a Chesterfield sofa or chair, apply leather conditioner to the surface, as doing so keeps the leather from drying out and developing cracks. Do this once every six to 12 months.
Removing Stains
Wipe up any spills as soon as possible to prevent discolouration to the Chesterfield leather furniture. Consider using a dry, soft cloth to blot the area and absorb as much of the spilled liquid as possible. If this does not work, use a mild water-based cleaner as a further measure. Let the area air dry naturally. Never apply water to a grease stain, as this can intensify the problem. For butter, oil, or grease stains, wipe off any excess with a clean dry cloth and then leave the spot alone. The spot should dissipate into the leather after a short period of time. If you cannot remove the stain, consult a professional leather specialist.
Buff Small Scratches
Consider buffing small scratches in the Chesterfield sofa bed, chair, or other piece with a microfibre cloth. This helps their appearance fade.
Keep out of Direct Sunlight
Direct sunlight can cause leather to dry out and fade in colour prematurely. It is best to position Chesterfield leather furniture away from windows where sun exposure is high.