When you see old-fashioned dresses that stick out due to layers of petticoats underneath, those petticoats are crinoline. Crinoline is a stiff fabric used to add volume to formal dresses. Modern styles still use crinoline, especially dresses that call for full skirts like wedding gowns. Since crinoline is sensitive and somewhat fragile, you must take special steps to care for and maintain it.
Cleaning Crinoline
Treat delicate crinoline fabric with the utmost care to ensure it lasts and remains undamaged. If possible, hand wash the crinoline using cold water and a mild detergent, and then air-dry the crinoline. For machine washing, use the delicate setting and cold water to clean the crinoline, then pull it gently from the washing machine and air-dry the fabric completely before wearing. If the crinoline is old and discoloured, you have two options. To lighten a faded white crinoline, soak the crinoline for an hour in water and dish wash powder. Another option is to use fabric dye to dye the crinoline a different shade to freshen it up. Spot clean your crinoline with a damp sponge and mild liquid soap. You can fluff crinoline which has flattened during storage by placing it inside the dryer on low heat for a few minutes, but do not leave it in for long, and never use high heat.
Removing Wrinkles

A crinoline garment that is stored or even hanging in your closet easily flattens and wrinkles. Straighten the net fabric by shaking the crinoline out to remove as many wrinkles as possible without using heat. There are two ways you can iron crinoline. The first is to use an iron on the lowest, most delicate heat setting available, and press the crinoline gently with a pressing cloth over the crinoline. You should not apply the iron directly to the crinoline. Only iron one layer of netting at a time for best results. Another method is to use a steamer to simply steam the wrinkles from the crinoline.
Storing Crinoline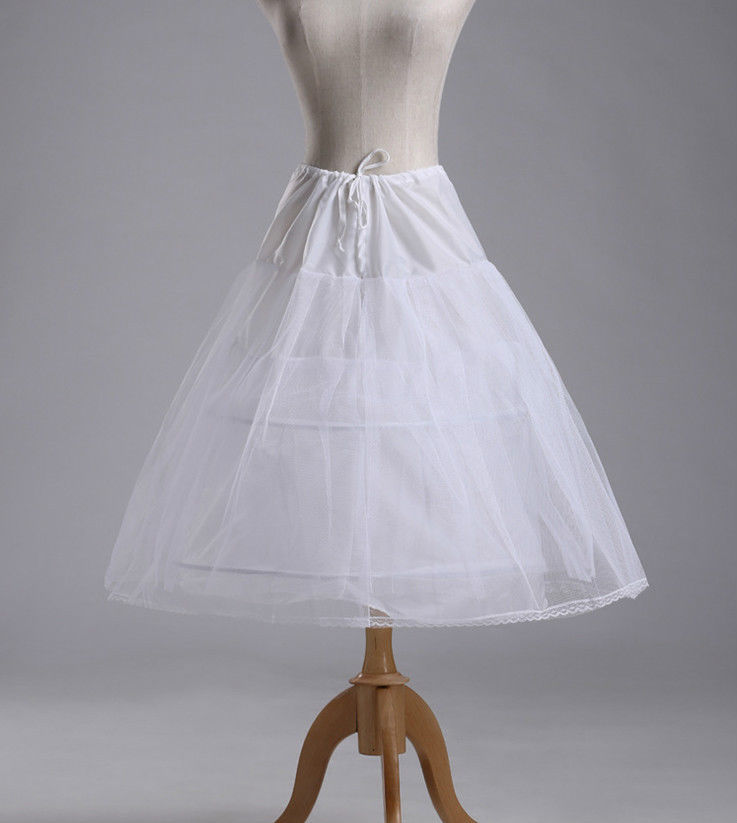 Avoid hanging a crinoline petticoat or garment up in your closet next to your other clothes. Storing crinoline separately reduces the risk of wrinkling and keeps the fabric fresh. Purchase a plastic garment bag to store your crinoline safely. This hanging bag protects your delicate crinoline and keeps it from wrinkling easily. It also doubles as a travelling bag if necessary, which works well for a wedding or other event where you may change clothes at another location. If you do not have access to a garment bag, carefully roll your crinoline from top to bottom and store it rolled up inside of a bag, such as a duffle bag. Keep your crinoline out of direct sunlight and away from pets.