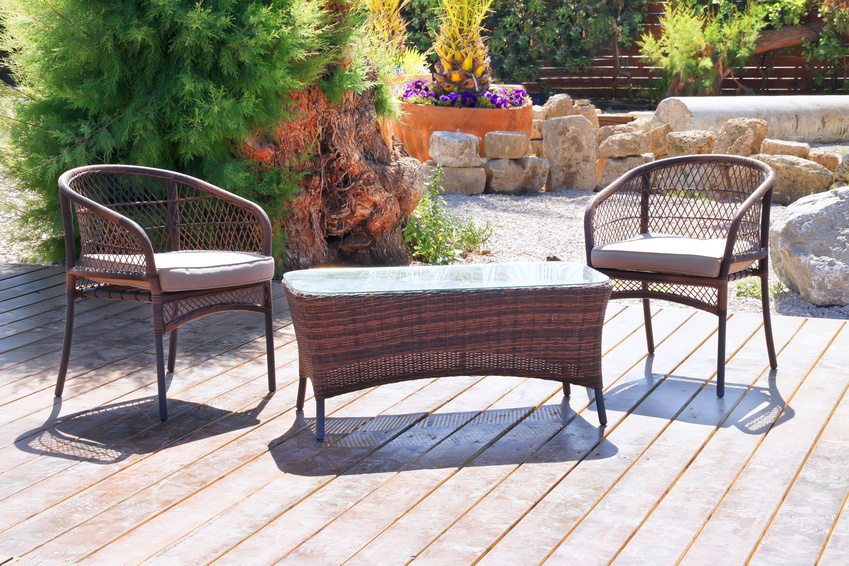 Once you have selected and purchased a rattan garden set for your patio or deck, taking care of it to be sure it retains its natural beauty is important. Rattan can last for many years when properly protected from the elements. Knowing how to keep your rattan chairs and tables in top condition goes a long way to having a set you can take pride in for many years.
Cleaning Rattan Garden Sets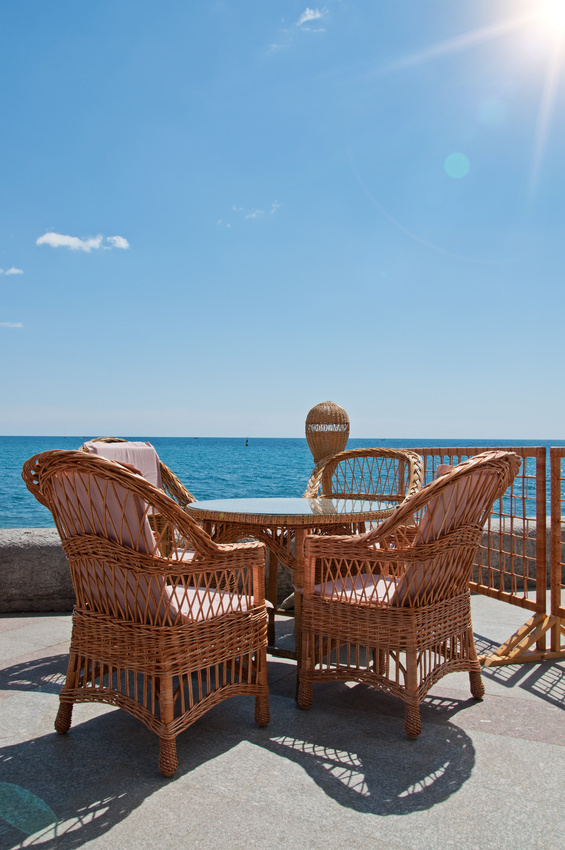 You should take care of rattan garden furniture sets in the same manner you would take care of the fine furniture that sits inside your home. Regular cleaning, dusting, and maintenance keeps rattan tables, chairs and lounges looking smart. Proper sweeping of the patio area regularly with a broom keeps the area around the furniture clean, which in turn protects the legs of the furniture from moulds and mildews. Brush the outdoor furniture itself with a soft brush to remove accumulated dirt and oils. If necessary, you can use a soft cloth dampened with a solution of liquid soap and water to get inside the crevices and in between the weave. Rinse with clean water and allow the furniture to dry thoroughly. Avoid using furniture polish or oils on garden furniture as they attract dirt.
Protecting Rattan Garden Sets from Damage

Cold, damp weather as well as rain and snow can damage rattan garden furniture. Since the furniture is quite lightweight, it is a good idea to bring the furniture indoors during the winter if possible. If you are lacking in storage space, you can find rattan furniture covers to protect the furniture from the worst of the elements during winter. Be sure to remove any seat cushions from sofas or chairs prior to covering and store the cushions inside. Because rattan is lightweight, when moving, it is better to lift the furniture off the surface to protect the legs from scrapes and damage. Furniture foot pads or felt pads are a great idea for rattan. Just pop them on the bottom of the legs to prevent damage to the feet.
Maintaining Rattan Garden Sets
Check your rattan garden set for damage at least twice a year. A good idea is to check it in the spring when you bring it out of storage or remove the covers, and in the autumn when you store it for the winter. Turn the furniture over and check for any damage to the feet or underside, and repair any damage before it becomes a major problem. Check all screws and ties to be sure they are well set and in proper order. If you find damage to the finish, you can purchase a spray finish especially for rattan that can easily fix the problem. If your set includes rattan storage pieces be sure to check and clean the inside of those as well.