With an antique dining table, it is possible to turn a previously drab room into an area of beauty. Whether it is a carefully carved table from the Renaissance era or a rustic piece of work from the Regency period, a well-maintained antique dining table looks great while serving its everyday purpose. Unfortunately, these beautiful pieces are not always as durable as new pieces, and exposure to heat, humidity, and light can cause them to lose their vintage charm. With proper care and careful placement, an owner can keep an antique dining table in top condition.
Keep Antique Dining Tables Away from Heat
Although it is perfectly reasonable to set a hot plate of food down on a table, placing an antique dining table close to a radiator can cause warping. Newer items are more resistant to heat, but antiques morph. In homes where space is an issue, a heat reflective barrier over the radiator offers some protection. Antique tables were made in an era without central heating, and the wood loses its shape when the room becomes too humid.
Learn How to Clean and Polish Antique Tables

Owners of antique dining tables and chairs should avoid modern polishing products. Instead, they should take a step back in time and use beeswax polish. The preferable approach to polishing an antique dining table requires the owner to rub in beeswax sparingly using an old dust cloth and then leaving it to absorb overnight. They then buff the table the next day to smooth the finish and remove excess wax. The frequency of polishing antiques depends on the type of wood. In general, an oak antique dining table requires less attention than other types of wood.
Avoid Sunshine
Sunlight is unavoidable in many homes, but those with knowledge of antiques go to great lengths to keep it away from their furniture. Although it is sometimes challenging to keep a large antique dining table away from windows, blinds and drapes are good choices for blocking sunlight. Long-term light exposure bleaches the colour of the wood. Keeping sunlight away from the wood is especially important when caring for tables with rich tones, such as walnut antique dining tables.
Restoration of Antique Dining Tables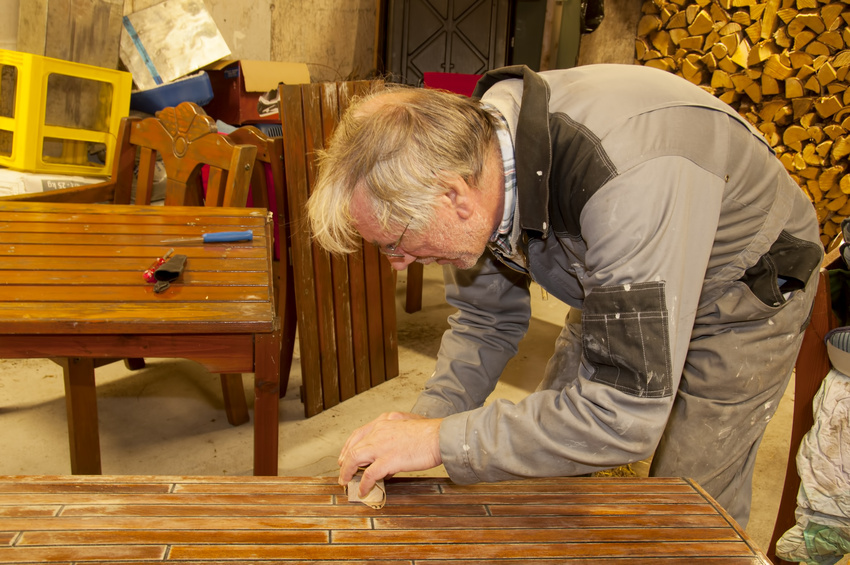 Antique restoration is a popular and rewarding hobby, but using the wrong materials seriously devalues a table. When restoring a table, the materials should be as original as possible. When restoring a pine antique dining table, for example, replacement pieces of pine should closely resemble the wood in the table. Restoration is a delicate process, and the wrong steps devalue furniture rapidly.