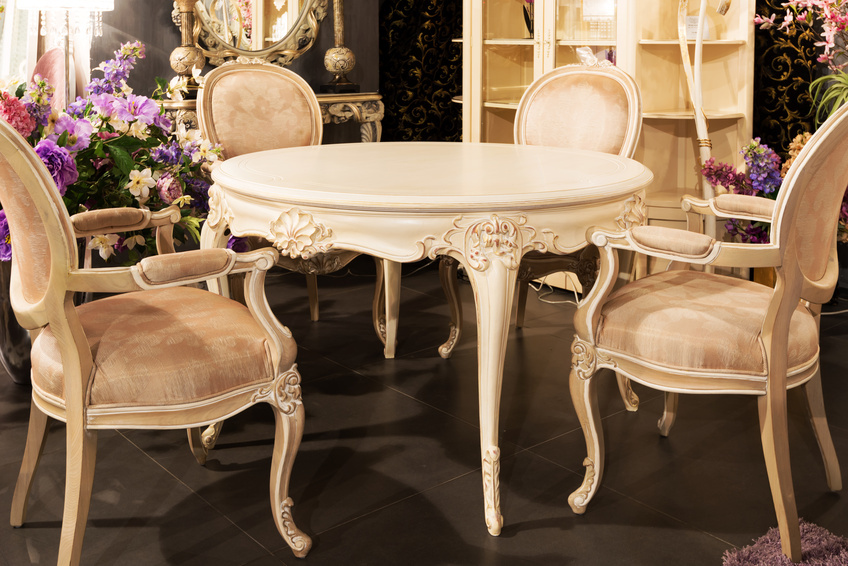 To care for your antique table, place it in a humidity-controlled environment out of direct sunlight. If you move with the furniture, take extra care to ensure it is not damaged during shipping. Clean the table whenever needed, and consider refinishing it if the old finish is severely degraded.
Consider the Environment of Your Antique Table
Sunlight is notorious for damaging antique goods. Antique tables are no exception; sunlight can degrade the table's finish and wood. A clear finish can turn yellow or opaque after excessive exposure to sun. However, sunlight isn't the only natural destroyer of antiques. Heat and moisture are other culprits. Exposure to heat due to being too near a radiator or fire can warp or burn wood. A humid environment can cause the wood to expand, mould, or rot. Keep your antique tables away from heat, excess sunlight, and humid locations.
Shipping and Handling Antique Tables
Unfortunately, furniture of all kinds meets a quick end during shipping. To prevent your antiques from getting damaged, pack and pad it carefully. Document the condition of your antique table and consider buying insurance to offset the costs of repairing the table should something happen to it. If possible, don't place it in a truck packed with other furniture. Personally deliver the table to its new home using your own vehicle.
Clean Your Antique Table

To clean an antique table, use a dry, lint-free cloth to dust it on a regular basis. If something spills on the table, immediately blot it up using a clean cloth. For a more thorough cleaning, use a mild soap solution on finished antique tables. Avoid scrubbing gold or silver leaf because it is easily damaged. In some cases, it might be necessary to remove the finish and add a new one. You don't have to do this if you're comfortable with the table not being completely clean. However, removing the original finish doesn't necessarily reduce the value of antique furniture.
Don't Remove Old Paint From Your Antique Table
Antique experts say people have a habit of removing original paint because they believe an antique table is worth more when it is bare wood. Unfortunately, some eras often painted furniture in bright colours. For example, pine country furniture from the 1800s usually features a blue or barn red colour. The paint is fine and often worth more left alone, even if it is faded.
Avoid Polishing Your Antique Table with Oil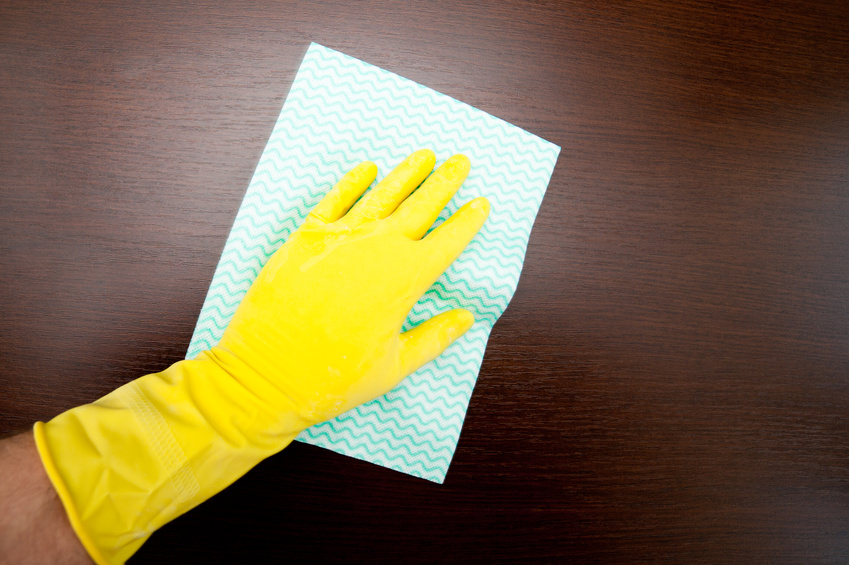 Applying oils to a table is a common mistake. In general, dry wood does not need oil; it needs moisture from water. Oil soaks into the wood and darkens it, sometimes turning it black. If you value the original state of an antique side table, for example, avoid polishing it with oil.

If your thinking of getting a new table consider looking at eBays Home & Garden page.