Car wheels attract a lot of debris and dirt, so it is important to take proper care of them. From cleaning the rims and tyres to polishing the surface of the rims, there are lots of ways to make sure the wheels of your vehicle are shiny at all times. By reading-up on the supplies you need for cleaning car rims the task will seem a lot easier.
Buying Car Wheel Cleaning Supplies
To clean car wheels well you need several products for the tyres and the rims. Some of the basic cleaning supplies you need include a microfiber wash mitt, a bucket, a gentle detergent, a soft bristle brush, wax, and a cleaner that is appropriate for the kind of wheels you have on your car. As not all cleaners are suitable for all types of wheels, read the labels carefully. For example, avoid using a strong cleaner on painted, coated, or anodized wheels, as this might damage the finish. A hose and a nearby water supply are also handy.
Cleaning the Tyres and Rims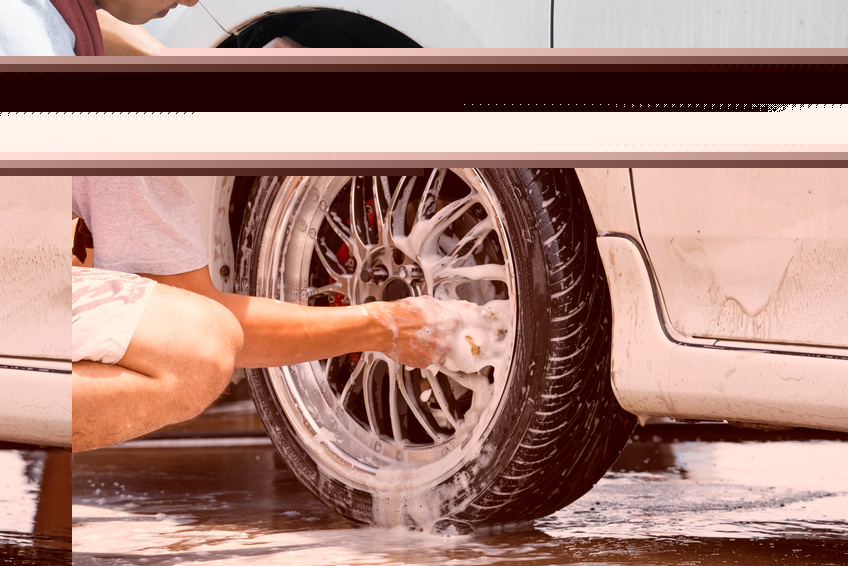 Start cleaning the wheels of your car by removing the dirt, grime and debris from the tyres. A lot of dirt will fall onto the rims, so you may want to clean the rims last. Spray the tyres with a hose equipped with an attachment delivering a fine stream of water. When you are done hosing the tyres, give the wheels a gentle scrub using a rag soaked in soapy water or a cleaning solution. Rinse them with water and clean inside the spokes with the soft bristle brush, paying attention to the dirt hidden behind them. Rinse again and dry the wheels with a clean cloth.
Waxing and Polishing Car Wheels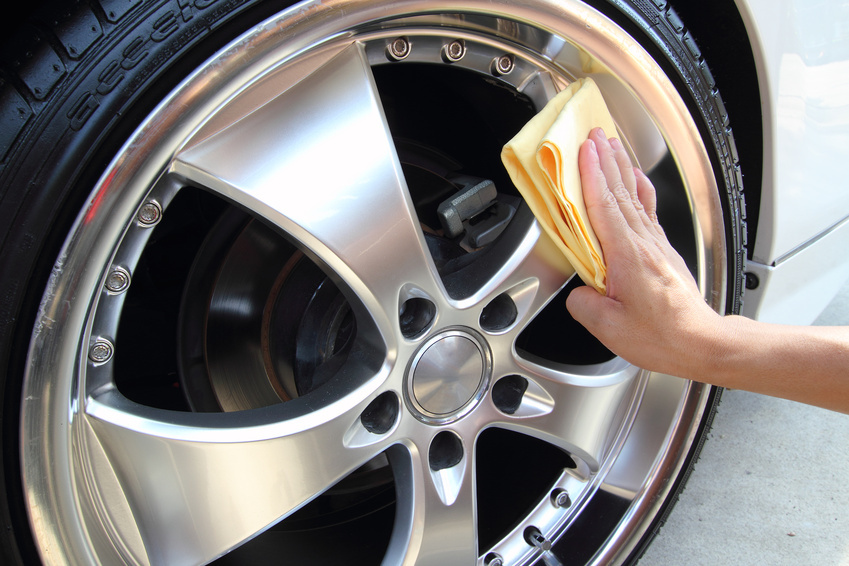 Once the wheels are clean and dry, seal the wheel surface with a quality wheel protectant. This prevents brake dust adhesion and helps the wheels stay shiny. The type of wax you should use on the wheels depends on the type of finish. Some of the types of waxes you can choose from include wax for chrome wheels and aluminium wheels. Apply the wax with an applicator pad and buff the wheel. For coated and anodized wheels, use a thin coat of petroleum jelly instead of wax to protect the wheels' finish. Remember to apply the wheel wax on a regular basis according to the specifications of the manufacturer. This can be anywhere from once a week to three months.