As one of the older types of collectible stamps, Commonwealth stamps are rare, valuable, and often in poor condition. Caring for Commonwealth stamps helps to preserve them for display or storage, so that they remain in good condition far into the future. While Commonwealth stamps are typically quite delicate, there are a number of steps to take to care for them without causing damage.
Storing a Commonwealth Stamp Collection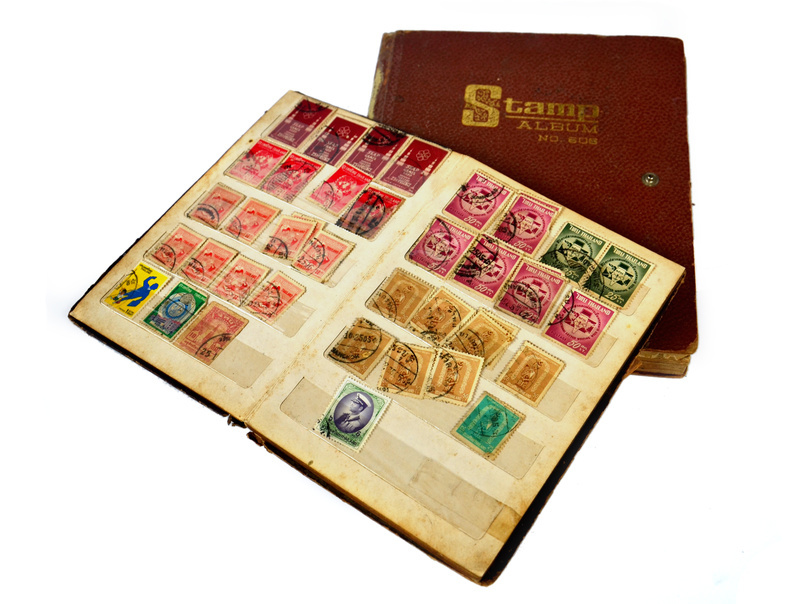 Caring for a Commonwealth stamp collection involves more than cleaning stamps correctly. Proper storage is also essential to the long-term preservation of old stamps. Keep your stamp album away from sunlight, UV light, damp, and moisture. Archive-grade plastic containers such as Melinex and Mylar make excellent choices for storing antique or vintage stamps like Commonwealth stamps because standard plastics can degrade and discolour stamps over time. Avoid overlapping stamps, or storing them on coloured paper, to prevent stamp discolouration over time.
Mounting a Commonwealth Stamp Collection
Museums store their stamps on alkaline buffered paper rather than on acid-free or pH neutral paper to preserve the colour, and prevent the paper from eventually deteriorating the stamp. Replacing the paper every few years prevents the paper from damaging the stamp. Use protective flaps or covers over the stamps whenever possible. Slipcases and folders are a good option if you do not plan to display your collection.
Commonwealth Stamp Collection Environment
The environment greatly affects the longevity of a Commonwealth stamp. Overly dry environments dry out old stamps so that they become brittle. Overly humid and hot areas can cause stamps to rot and deteriorate. Consider storing vintage and antique stamps in a cool but slightly humid area and aim for keeping the humidity at the same level throughout the year to prevent damage from temperature and moisture variations. A humidifier is a great option if you have a substantial stamp collection.
Repairing a Commonwealth Stamp Collection
It is important to take Commonwealth stamps to a professional for repair and cleaning because you can cause more damage yourself if you are not very familiar with the procedures. A professional paper conservator can offer advice on proper cleaning and care, and tell you what to avoid for the specific age and condition of your Commonwealth stamp collection. If in doubt, connect with the British Postal Museum and Archive to ask for advice on repairing the stamps. Dirty stamps are usually best left alone, but if you must clean yours, consider brushing your stamp with a dry cotton swab, swabbing it with hydrogen peroxide, or soaking in lukewarm or cold water. However, these cleaning methods can damage the stamp, cause discolouration, and even cause the dye to run in most Commonwealth stamps.