Riding an electric bike is a fun and innovative way to experience the sport of cycling. Riders who are new to the world of e-bikes, however, may not know how to care for a bike properly. Learning a few key tips with regards to bike maintenance can extend the performance life of a bike and make riding a more enjoyable experience.
Caring for the Motor on an Electric Bike

The most important single step in taking care of the motor on an electric bike is ensuring that it is free of dirt and debris. Most electric bikes feature an outer casing that protects the inner workings of an electric bike motor. Wiping this down on a regular basis with a slightly damp cloth is advisable. Owners of an electric bike should always dry an electric bike thoroughly after washing it or after a ride that exposes it to excess water, rain, or snow.
Caring for the Battery on an Electric Bike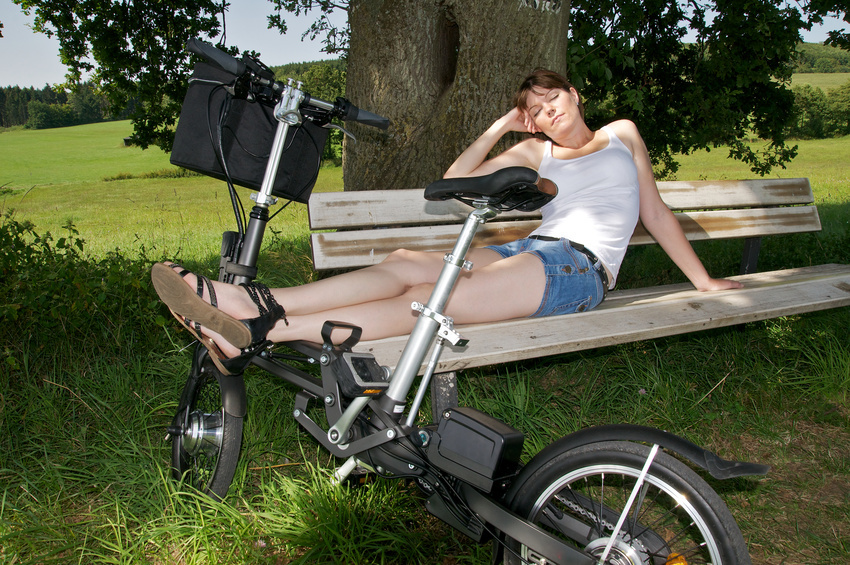 Proper maintenance of a rechargeable electric bike battery means charging it correctly, and on occasion, allowing the battery to run out entirely. In general, electric bike owners should keep these lithium batteries topped off as much as possible and try to not allow a battery to run below around 50 per cent capacity. If a bike has a NiMH battery, the owner should allow it to run out entirely at least once every few months.
Regular Maintenance for an Electric Bike
Just as with a standard road or mountain bike, an electric bike needs regular maintenance on key components such as gears and brakes. E-bike owners should always keep tyres inflated to a normal level to avoid flats. Tightening the brake cords on a regular basis is also important, as is checking the brake pads for wear. All gears on an electric bike should be free of mud and debris as much as possible, and e-bike riders should make sure that they lubricate the chain with bike chain lube regularly.
Electrical Issues on an Electric Bike
Sometimes electric bikes may experience issues with their electric components. In the majority of these scenarios, the best approach is to contact a professional for repairs. If an electric bike owner decides to undertake a repair independently, it is important to ensure that no damage is incurred to casings and other protective components. If a bike has onboard diagnostics, referring to this system can provide e-bike owners with insight into the nature of a problem.