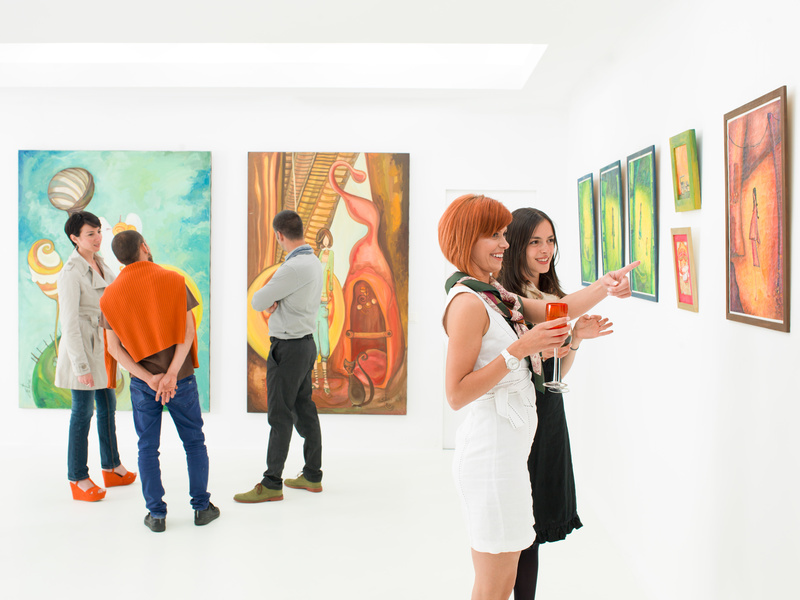 Your fine art paintings need proper care to remain in good condition. Without the appropriate care, they quickly lose their aesthetic appeal and their value. Whether contemporary or antique, fine art paintings and their frames require regular examination and careful handling. Knowing how to care for them and what to look for allows you to keep your fine art paintings in top condition and maximise their lifespan.
Checking Fine Art Paintings

Examine the paintings and their frames regularly, at least once every three months. Look for early signs of deterioration. Examine the corners of the canvas and check for any signs of buckling or for splitting or fraying at the edges, particularly near the tacking. This indicates that to avoid more problems, including large, extensive tears and patches of fraying, the painting requires lining to halt the damage. Use a magnifying glass to look for tiny holes in the canvas, particularly around the edges near the stretchers. This suggests the stretchers may have an insect infestation and that the painting needs stretching on new wood. If a painting begins to look cloudy or opaque, there is too much humidity in the environment. Turn the painting over and check the wire hanging cord. If it is fraying or loose, replace it before it fails and drops your precious painting on the floor. If you spot fading patches, the painting has too much exposure to direct sunlight. To avoid this occurrence, hang any painting away from direct sunlight, as the UV light degrades the paint, causing discolouration.
Handling Fine Art Paintings
From time to time, you need to hold and carry your painting, whether for regular maintenance or to deliver it to a specialist. Do not hold it by the top edge of the frame, as you risk splitting the frame or stretching and ripping the canvas. Lift from the outer edges of the frame, applying gentle pressure to avoid stretching. If you have your fine art painting in an ornate or intricate frame, avoid holding the frame by any mouldings or protrusions, as you can easily snap them off and ruin the frame completely, as well as risking dropping the painting to the floor.
Cleaning Fine Art Paintings

Take great care when performing any type of cleaning on fine art paintings. Remove dust with a soft feather duster or a very soft paintbrush. Gently brush right around the edges and the corners to remove as much loose dirt and dust as possible. You can perform minimal cleaning, using a lightly damp cloth, applying barely any pressure. Take care not to press hard or smear the dry paint. For a complete clean, seek the services of a reputable professional.