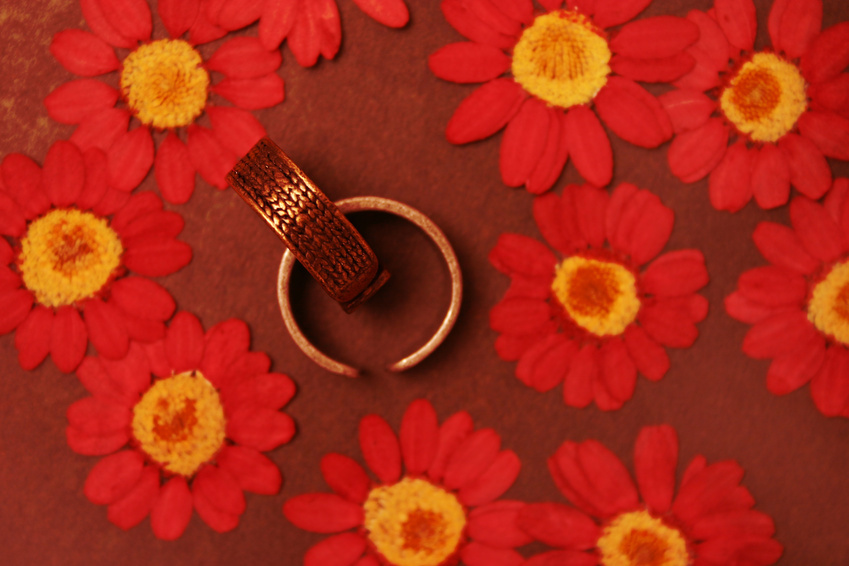 Gold Celtic rings are beautiful and intricate. Because of the intricacy of the design, pay careful attention when cleaning and caring for your ring to ensure you keep it in top condition. Celtic designs include infinity knots, trinity knots, and Claddagh symbolism. Whatever the style of your gold Celtic ring, learn how to properly care for it to keep it looking pristine.
General Cleaning of a Gold Celtic Ring
All rings, including Celtic rings, get grimy, building up accumulations of dirt, scum, and grime, including oils, cosmetics, and a huge range of other pollutants they come in contact with. Celtic rings have lots of nooks and crannies that trap grime. The dirt accumulation dulls the ring, makes it lose its lustre, and can also cause corrosion and tarnishing. To clean your ring, simply soak the ring in warm water with a few drops of dishwashing detergent. Leave it for at least five minutes to loosen the grime, then gently shake it beneath the water. If any stubborn grime remains, use a soft toothbrush or a cotton bud to gently brush it away, then pat the ring dry on a soft cloth.
When to Wear Your Gold Celtic Ring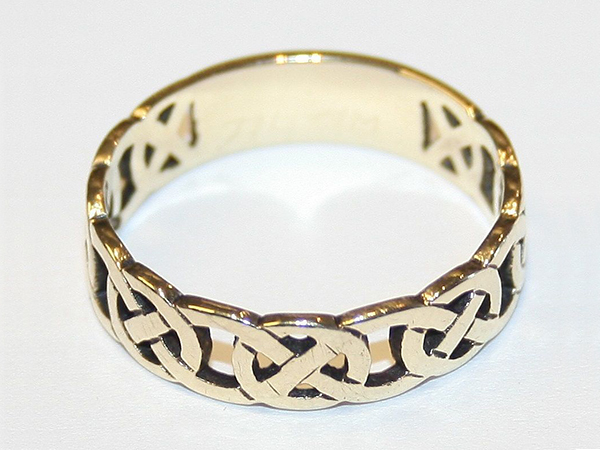 While the beauty of Celtic jewellery may make you want to wear it all the time, this is detrimental to your ring. To ensure that it does not suffer corrosion or tarnish, remove it before applying hair products and cosmetics. When possible, remove the ring while washing your hands, as this limits the accumulation of soap scum. Never wear your ring while using household chemicals, such as bleach or disinfectant spray as these chemicals cause serious and irreversible corrosion and discolouration to the metal.
Storing Your Gold Celtic Ring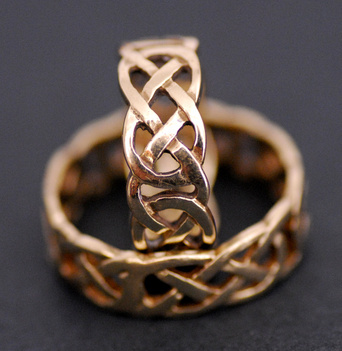 Storage is an important aspect of caring for a gold Celtic ring. All types of gold, whether 24-karat, 18-karat, 12-karat, or 9-karat gold, scratch easily. Similarly, regardless of the gold alloy, such as rose gold, white gold, or yellow gold, the ring will develop scratches unless you take proper precautions. Never leave a gold ring in a tangle of items in your jewellery box, as the other metals and gemstones may scratch the gold of your ring. Instead, after taking it off, wrap it in soft tissue paper, or purchase a small jewellery bag of a soft fabric, such as velvet, and store the Celtic ring inside.