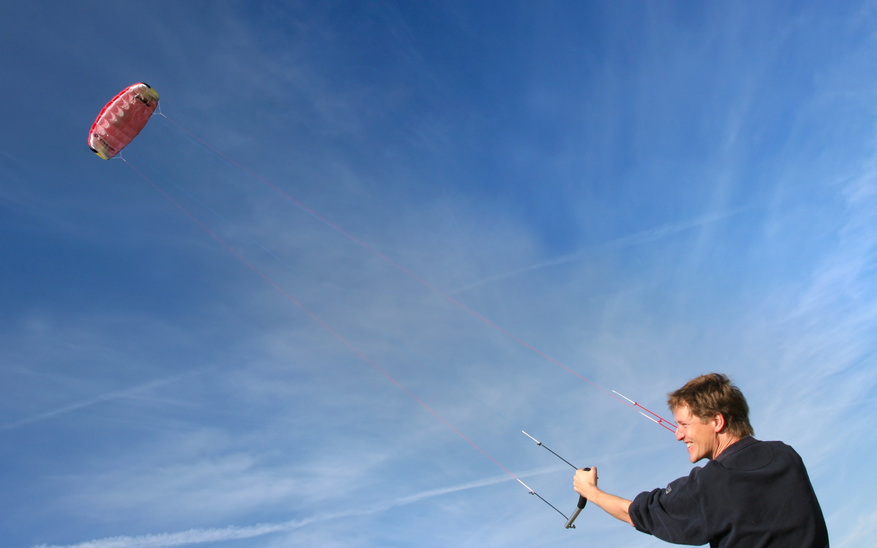 Many enjoy the exhilaration associated with the pull of a power kite. However, the size of these products and the strain of their use might make keeping them in good condition challenging. Caring for a power kite requires taking precautions before, during, and after use.
Before Taking Flight

While preparing to use a power kite, examine each part of the gear carefully. Look for any rips or tears in the fabric, and check to see that all security cords work properly. Avoid rough surfaces like asphalt and rock when assembling and strapping the canopy on for flight. Prepping on a soft beach or among grass diminish the potential of damaging the fabric and prevents any lines from severing. Follow the same rule of thumb when weighing the apparatus down before take-off, and only use soft sided weights or sandbags. Before heading out, research the flight area thoroughly by looking up local geography and asking other power kiters for tips. Allow plenty of time to locate the best place to launch the first time visiting a new place.
Things to Remember while Flying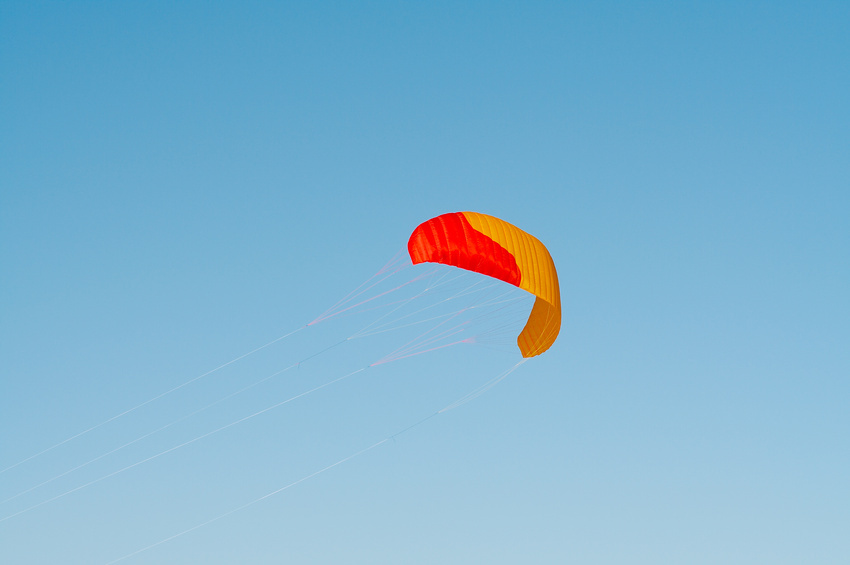 Whether kite surfing or kite buggying, flying around with a power kite requires a lot of energy. In-between jaunts, never leave the canopy unattended. The wind will likely carry a kite left alone away, and curious passerbys might inadvertently cause damage to it. If securing the power kite for a break, ensure that all edges rest securely against the ground as any flapping of the fabric could cause it to rip or tear. Also try to find a shady area to protect the canopy from discoloring due to the sun.
Properly Storing a Power Kite
When ready to pack up and head home, clear the canopy of any visible debris and rinse the canopy with fresh water. Afterwards, allow the fabric to dry well before slowly folding up the fabric. To fold the canopy well, make sure it is fully deflated first. Then, lay it out flat against a soft surface and hold the leading edge flat as you bend the wingtip toward the centre of the fabric. Take each end and fold the power kite in half, and then finish by folding the canopy over itself twice until about a third shows. When ready, store the power kite in a bag in a dry place, as leaving an inflated power kite in a car might expose it to high temperatures. This will potentially affect the apparatus's functionality. Also, occasionally soak the kite lines in a bucket of water for five minutes and allow it to dry completely. The cables, along with any control bars, can slide right into the same bag as the canopy when clean.