Leather jackets are considered a main staple amongst motorcycle riders, due in part to their durability and warmth. Both a fashionable and classic choice, these jackets do not only provide a barrier from the wind, rain, and other elements, but also act as a layer of protection in the event of a fall or slide. When searching for a biker's leather jacket on eBay, take into account jacket material, various jacket styles, and familiarise yourself with proper care techniques.

Leather Jacket Materials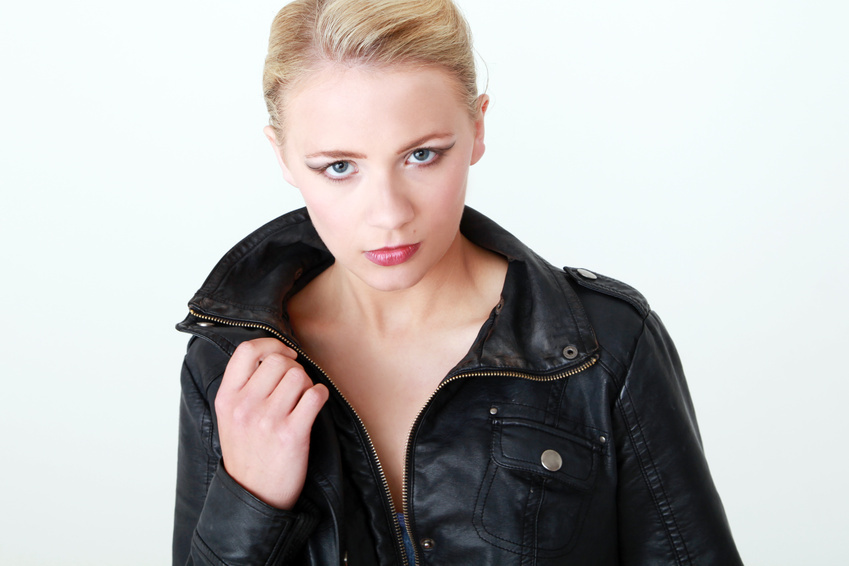 Natural leather is made from the treated or tanned hide of various animals, most notably cows, lamb, sheep, or buck. Depending on the tanning method and animal hide, the leather takes on different feels. Holding its shape and colour well over time, chrome tanned leather is appreciated for its durability and suppleness. Conversely, suede leather is renowned for its soft feel although it does not hold up as well to the elements, such as rain. Synthetic leather, or faux leather, is typically made from a plastic material. Though a cost-effective alternative to genuine leather, it tends to lose its shape over time. In addition, it is not fire-resistant and therefore does not protect the rider from road rash during an accident.
Leather Jacket Styles
A duster jacket provides ultimate protection from the elements and suits bikers, especially those wanting to keep warm during the winter months. This durable jacket features a long split up the back to hip height. Similarly, the bomber jacket offers protection from the wind and rain. Commonly lined with fur, it features close fitting cuffs and waistband as well as zip pockets and a high zipped neckline. Still, many leather jackets are geared especially towards motorcycle riders. These motorcycle jackets come in two types, either solely for protection or tailored more towards style. The former features waterproofing and extra heavy-duty padding, especially in the elbow, shoulder, and spine regions.
Caring for a Biker's Leather Jacket

To ensure a leather jacket endures the years, maintain its value and appearance through proper care. To protect against the elements, treat it with a stain and water protector prior to wear. Hang the jacket when not in use to help maintain its shape. Still, to keep the jacket looking its best and prevent it from drying out or becoming cracked, regularly use a leather conditioner
.