Leather corner sofas are both aesthetically pleasing and comfortable. In order to keep a leather sofa looking stunning for as long as possible, owners need to provide the appropriate care. Routine cleaning, watching for signs of damage, and periodic application of leather cleaning products ensure the longevity of this valuable piece of home furniture.
Positioning and Using a Leather Corner Sofa Appropriately

Thanks to the unique shape, leather corner sofas fit snugly inside the corners of rooms. However, leather soon begins to stiffen and crack when it is too close to heat. Positioning a leather sofa next to a fireplace or in direct sunlight is not a good idea. Keeping lively kids and pets away from leather sofas is also essential. Leather is hard wearing, but it soon shows signs of damage if rowdy little ones and pets frequently jump all over it.
Regular Leather Sofa Maintenance
A little weekly maintenance goes a long way when it comes to leather corner sofas. Every one to two weeks, owners should vacuum the fabric to remove dust. Dust is not always visible on a sofa's surface, but it is always present, and it leads to discolouration. For leather recliner sofas, it is necessary to pop them open for vacuuming. Plumping cushions and pads helps maintain their shapes, and repairing snags as soon as they appear prevents extensive damage. In addition to vacuuming, cleaning the sofa with a damp cloth and a little soapy water is necessary. Owners should always test a small, inconspicuous spot to make sure the soap is not damaging to the leather.
Special Leather Cleaning Products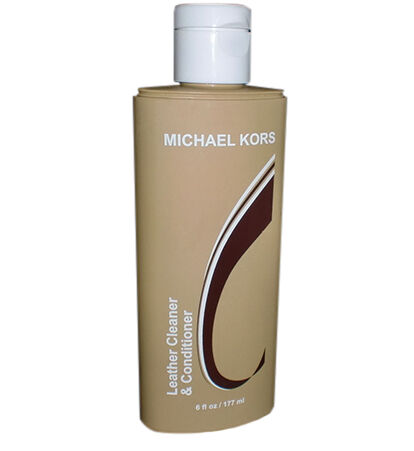 Fortunately, owners usually only need to clean with special leather products a couple of times a year. Leather is like human skin, and it needs a little conditioning once in a while to maintain its shape and texture. Applying a good leather conditioner every six months significantly prolongs a sofa's lifespan. Owners should clean the sofas before applying and then buff small amounts of the conditioner into the leather with a dry cloth. After using leather cleaner and conditioner, it is best to stay off the sofa overnight.
Repairing Leather Corner Sofas
Thanks to their size and shape, leather corner sofas are ideal for lounging, and that usually means they experience some significant wear. It is important to remove stains as soon as possible using standard cleaning techniques. When that does not work, it is sometimes necessary to contact a professional upholsterer. Due to perspiration and the slightly acidic nature of human skin, some fading is inevitable. Small patches and scratches benefit from leather dye. For larger patches, leather dye spray injects a little more tone, but it may not rectify the damage completely.