A Crusader canteen is one of the most useful pieces of equipment a camper can put in a field kit. The solid stainless steel construction is durable, and users can cook right in the cup. With proper care, this accessory lasts through many years of hiking and bushcraft.
Canteen and Kit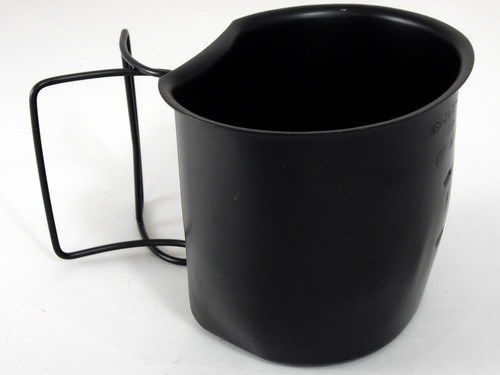 The Crusader canteen is part of a British military field cooking kit that has gained favour with survivalists and hikers around the world. The 750 ml stainless steel cup is oval with an indention on one side to accommodate the fitment for the butterfly-style folding handles. Earlier British Army surplus gear includes the Crusader cup with a metal canteen that sometimes came with a canvas jacket to help with carrying and cooling. In more recent kits, the Crusader cup packs into a cookstand that works with a Bushcraft stove.
Maintaining Various Metal Surfaces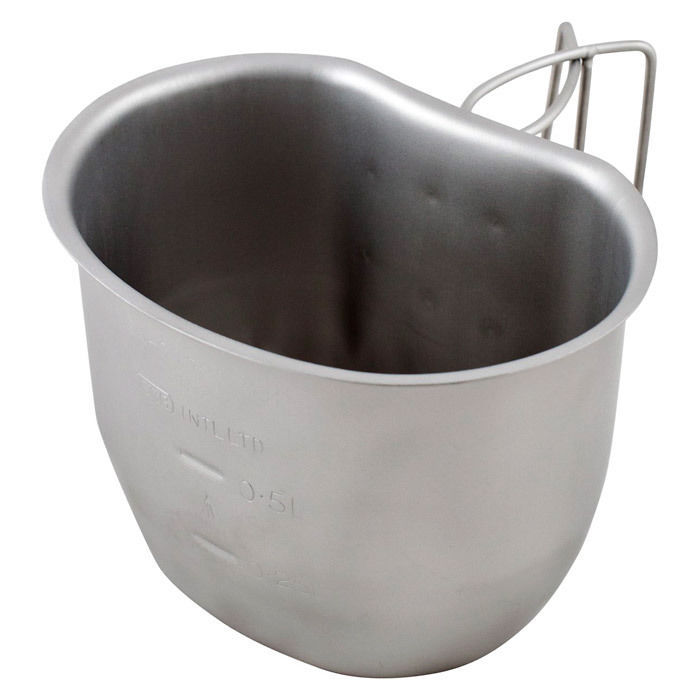 The original Army Crusader cups were aluminium. These Army surplus units suffered dings and scrapes over time, and collectors of Army mess kit memorabilia may want to protect the surfaces from further damage by using Renaissance Wax. New commercial models by Bushcraft, which produced the British Army kits under contract, feature stainless steel Crusader canteens as the standard design. Stainless steel may char from cooking, but it scrubs off with low-abrasion cleansers. Some campers like the idea of non-stick coatings to help with camp cleanup, but Crusader canteens with these coatings have two disadvantages. They are susceptible to scratching from mess spoons, cookstands, and other items in mess kits. The black coating also causes cooked foods to cool more rapidly. This may not matter on summer outings, but it is sometimes a problem on cold weather camping trips.
Packing a Crusader Canteen Securely
The Crusader canteen cup fits into its cookstand. The style 58 British Army water bottle, also known as the NATO Osprey water bottle, has a 1.5-litre capacity and fits into the Crusader cup. This bottle often comes with its own similarly styled cup that fits over the other end of the water bottle. A single pouch then holds all the pieces. Buyers often find the Osprey water bottle, Crusader canteen, and cookstand packaged together as part of complete Bushcraft cooksets.