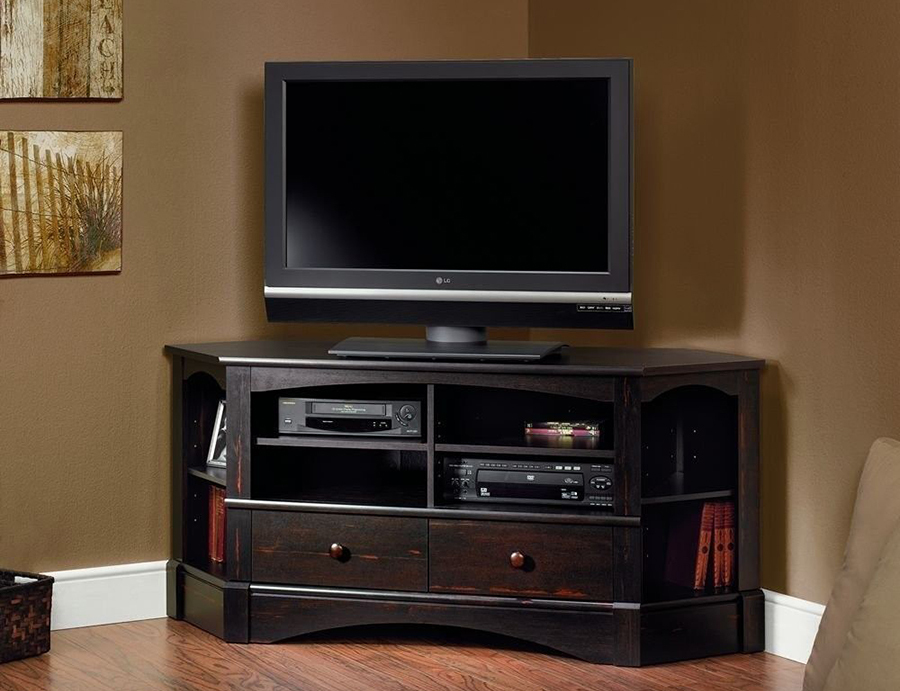 If you care for it properly, a real wood corner cabinet can last a lifetime. Wood furniture is elegant and timeless and solid hardwood pieces tend to hold their value. Protect the wood against damage by installing the cabinet in a suitable location and adding the right wood treatments. Take care when cleaning and waxing or polishing the cabinet's surfaces and hardware to guard against damage and flaws.
Installing Real Wood Corner Cabinets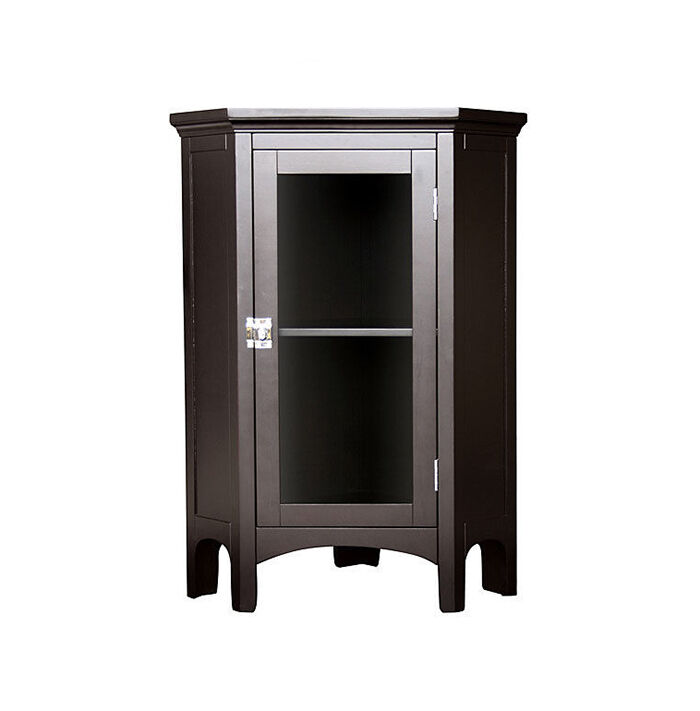 Wood is durable, but it reacts to light, temperature, and moisture. Ensure that the finish on the cabinet is suitable for its environment. If the real wood cabinet is in a bathroom, kitchen, or other damp area, consider applying a polyurethane varnish or effective sealant that protects against heat and moisture. Do not install the cabinet near air conditioning units or heating panels to prevent cracks and faults from expansion and contraction. Light changes the colour of wood over time, but prolonged exposure to direct sunlight can cause discolouration. Oil the cabinet's hinges once a year to extend their life. Tighten the screws on loose hinges.
How to Clean a Real Wood Corner Cabinet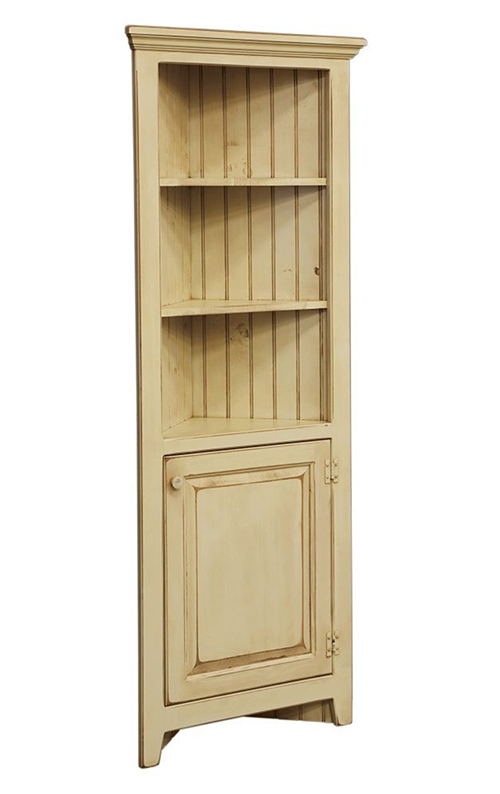 The cabinet's finish determines the most effective and safest cleaning method. Avoid abrasive cleaners because these can scratch the surface of the wood. You can use a soft cloth and soapy water to clean most wood cabinets. Use mild dish soap for the best results. Rinse and dry the surface of the wood immediately without rubbing hard. If the cabinet hardware needs attention, consider removing it for cleaning if it is safe to do so. Use a metal polish to clean metal parts, but take care not to remove coatings and finishes by using abrasive products. Alternatively, wash the metal parts with soapy water and dry it thoroughly to prevent wetting the wood.
How to Wax or Polish a Real Wood Corner Cabinet
Before waxing or polishing a real wood cabinet, test the wax on the inside of the cabinet door to ensure that you like the effect. Use an oil, wax, or wood polish suited to the cabinet's finish. Avoid using wood wax on a matte finish as this ruins the effect of the finish. Allow the wax or polish to draw into the wood if the wood is unsealed and use a soft brush or cloth to buff the surface. Bear in mind that liquids cannot penetrate sealed wood. If the cabinet has a sealed surface, applying a simple wax is the most effective way to shine the wood. Oils do not penetrate varnishes and sealants and these products cannot nourish sealed wood. Avoid silicone-based waxing and polishing products, and carefully test spray products to ensure that they cannot mark the cabinet's finish. Wood wax offers the best seal and shine and is often the most affordable option. However, it may build up and cause streaking and discolouration.