Often seen in the movies featuring high-class characters, coach-built prams are actually something that many people use in real life. Whether you have just bought a vintage coach-built pram for your newborn baby or are a collector of vintage prams, it is important to learn more about how to care for such an item. Vintage coach-built prams are often fragile, so you need to treat them with care to preserve their value and enjoy them for more than one baby if needed.
Cleaning a Vintage Coach-Built Pram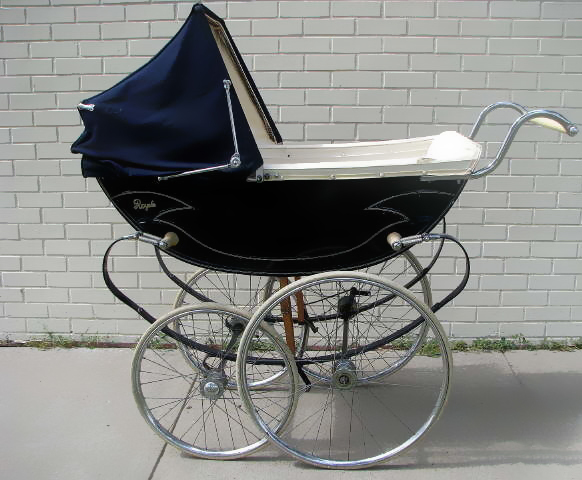 Most vintage coach-built prams such as Silver Cross or Marmet are luxury accessories and they are often crafted by hand. To preserve the original look of such a pram, it is important to clean it on a regular basis. A deep clean is necessary from time to time as well. To clean the pram, start by vacuuming all the dirt and crumbs that may be present. Use a handheld vacuum cleaner for this. Wipe down the wheels and hardware with soapy water, making sure you use a detergent that is suitable for the particular materials the pram is made of. Only use cool water for wiping the fabrics, as this prevents them from shrinking. For the wheels, use a scrub brush and soapy water. Whenever possible, clean the pram on a sunny day to give it plenty of time to dry outside.
Storing a Vintage Coach-Built Pram
As vintage coach-built prams are fragile items, it is essential to protect them when they are not in use. Make sure there is enough storage space available for the stroller in order to avoid accidents. Preferably, there should not be any items around it. Avoid storing the pram in a place where the temperatures might fluctuate, such as near furnaces, windows, or air conditioning vents. Temperature fluctuations may cause damage to the fabric and even cracks in the structure of the pram. Keep the pram away from areas that are prone to mildew. If you need to transport the pram, make sure you pack it securely and mark it as fragile.
Restoring a Vintage Coach-Built Pram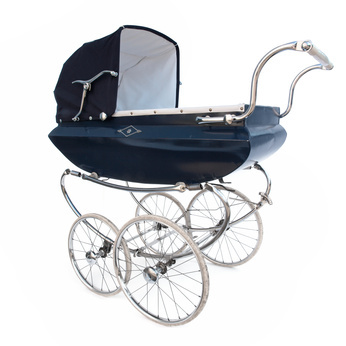 There are times when your coach-built pram needs some restoration or repairs. You can do this at home in most situations. To repaint the stroller, detach the apron and the hood with the help of a screwdriver. Professional restoration of a vintage coach-built pram includes sanding, filling, and applying a colour paint and a clear top coat. If there are only minor scratches visible on the surface of the pram, use a chip or scratch repair pen. Otherwise, use sandpaper to sand the entire surface of the pram before applying one or more coats of paint on it. Allow it to dry completely before applying a protective top coat.