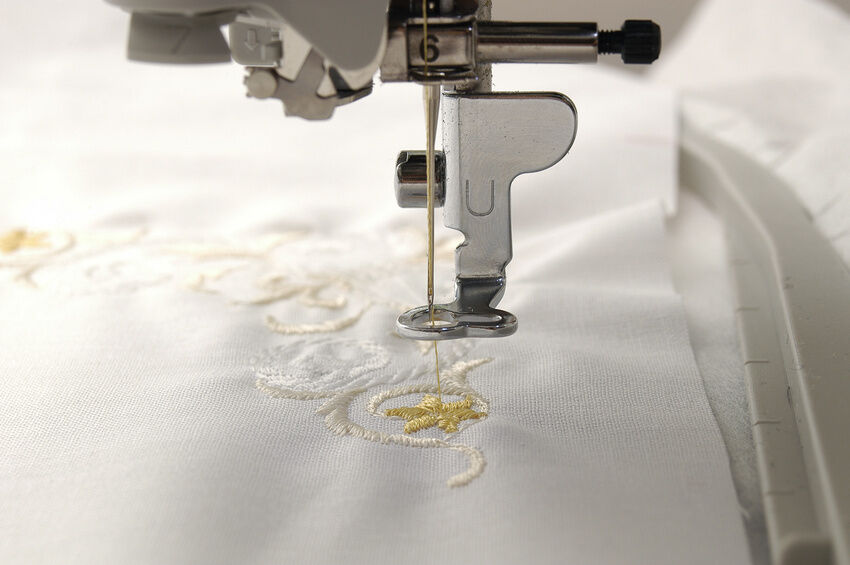 Embroidery machines are similar to sewing machines, but they have extra features that make them ideal for adding detailed decorative designs to fabric. Any embroidery machine that is more than 20 years old is considered vintage. To keep a vintage embroidery machine in good working order, it is important to care for it correctly. Owners should learn how to clean, oil, and store a vintage embroidery machine.
Cleaning Vintage Embroidery Machines

Cleaning vintage embroidery machines is extremely important because they accumulate lint on the needle bar and inner components. Remove the needle and embroidery foot, and gently use a cotton bud or soft bristled brush to remove any lint. Then remove the needle plate; some machines come with a special tool to remove this plate, whereas others have parts that slide or pop off when prised away with a small screwdriver. Remove any lint from under the needle plate. For a machine with a front-loading bobbin, remove the accessory tray and clean it out thoroughly. If the machine has a bobbin thread sensor, make sure that there is no lint or dirt blocking it. Brush any lint away from the feed teeth and the bobbin case.
Oiling Vintage Embroidery Machines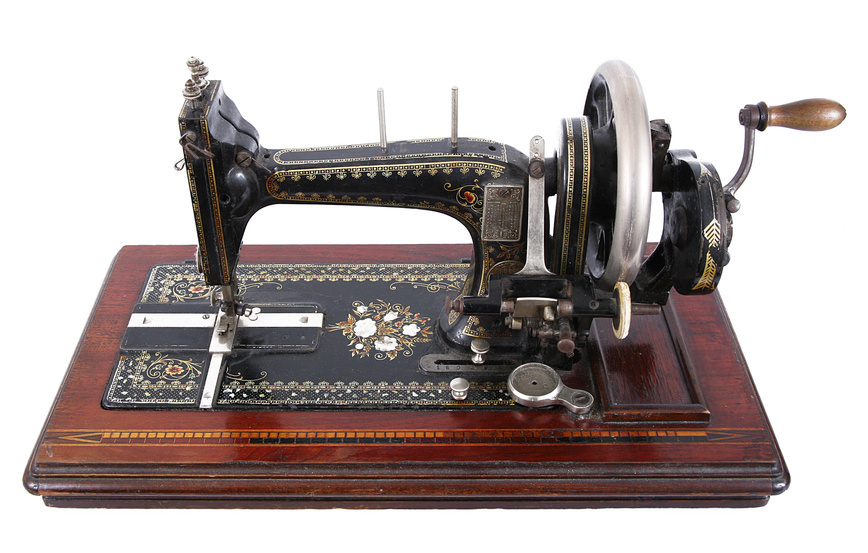 Oil the moving parts of the embroidery machine so that they continue to move smoothly. Oiling also prevents the machine from squeaking. Put a small amount of sewing machine oil on the outer edge of the metal ring that holds the bobbin case. After applying the oil, turn the hand wheel a few times to distribute it evenly. Allow the oil to settle for at least an hour before putting in a bobbin and using the machine.
Storing Vintage Embroidery Machines
The best place to store a vintage embroidery machine is in a cool and dry place. Exposure to moisture can damage the moving components and cause metal parts to rust. It is also important to prevent dust from entering the embroidery machine. One way to do this is to place a dust cover over the machine when it is not in use. An alternative way is to place the machine in a cardboard or plastic box and seal it.