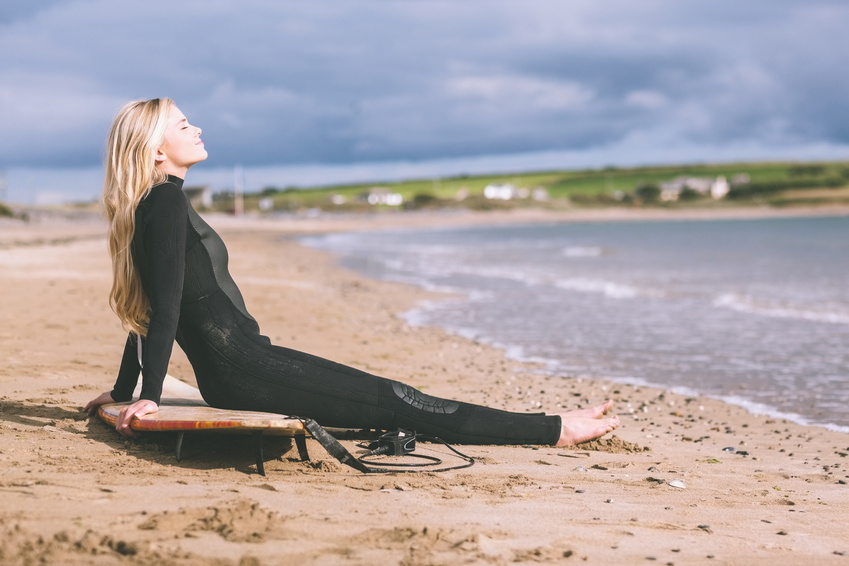 A wetsuit is an expensive investment that you need to care for properly to extend its life and your pocketbook. Meticulous and even obsessive care for a wetsuit can help to mitigate the damage done by sunlight and salt water. Understanding the best ways to keep wetsuits clean and fresh goes a long way toward extending the life of your suit.

Rinsing the Wetsuit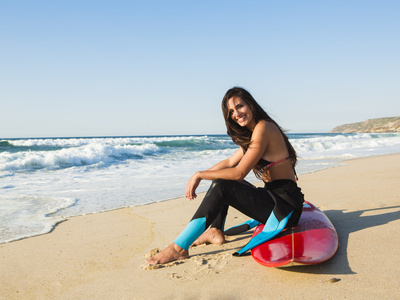 As soon as you leave the water, immediately rinse the outside of your suit while you are wearing it using a large jug or bucket of warm water. This takes most of the salt off the outside of the suit. Once you are home, turn the suit inside out and rinse the inside thoroughly. Do this every time you use your suit.
Removing a Wetsuit
Finding a proper place to remove a wetsuit without damaging the suit is not always easy. Owners should not allow their wetsuits to lay on the pavement in a car park where they can pick up dirt and oil, so it is best to remove the suit while still on the sand or a wooden boardwalk. If neither is available, stand on a towel while removing the suit. Be sure not to grab and pull at the suit when removing it. Take it off slowly in order to prevent holes or stretching.

Drying Between Uses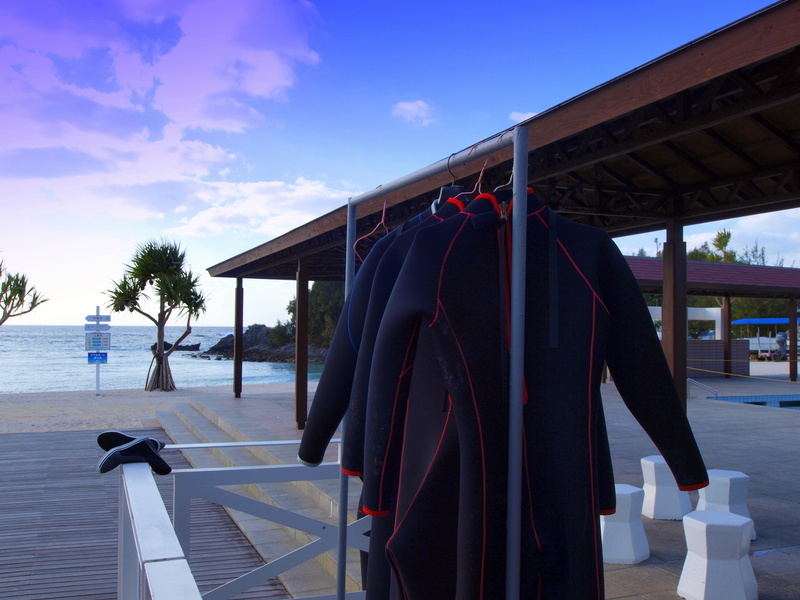 Drying a wetsuit can take a little time and patience. A wetsuit needs to dry out of the sun, but in an area that has good air circulation. The suit needs to dry both inside and out, so you need to turn it back and forth several times to accomplish complete drying. It can take several days for a wetsuit to finish drying. You can hang your suit by the legs to dry, but never put a wetsuit in a clothes dryer, as the neoprene melts.
Cleaning a Wetsuit
Wetsuits do need to be laundered. One of the best ways to clean a wetsuit is to immerse it in a bucket of water with a wetsuit cleaner or a mild shampoo. Get your hands into the solution and work the cleaner through the wetsuit both inside and out. Rinse it thoroughly with warm water to remove all the soap residue. Hair conditioner is good for keeping a wetsuit soft and supple. After cleaning, fill the pail with warm water and conditioner and allow the suit to soak for a few minutes. Rinse it again and hang it to dry.

Storing a Wetsuit
Store your wetsuit in an area with good air circulation and away from heat sources. A garage, storage shed, empty closet, or covered patio works well. Keep it out of the sun and away from extreme weather. When travelling, wrap the suit in butcher paper and fold neatly to protect the suit from damage.