Antique paintings, whether acquired by a garage or estate sale or passed down from a family member, can be an excellent decor piece in the home. Consumers need to exercise caution in handling, hanging, displaying, and cleaning their antique paintings to avoid damaging them beyond repair. By caring properly for an antique painting, consumers can ensure they continue to enjoy their antique paintings for years to come.
Handling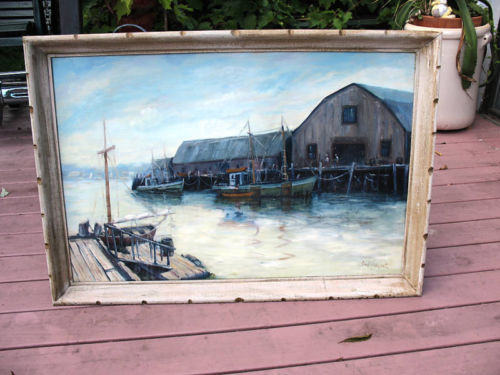 The older paintings are, the more care and caution necessary, as many older paintings lack primer on the canvas, which makes it easier for paint to flake off or otherwise be disrupted and damaged. When handling and moving antique paintings, consumers should take care to lift from the sides of the frame or the canvas stretcher. Consumers can also minimise damage by wearing cotton gloves and removing any jewellery or watches that could snag the painting. Gloves prevent handlers from leaving fingerprints and dirt on the painting, which can further deteriorate the artwork. Before handling, consumers should take care to investigate the framing and keys of the artwork, correcting improper framing as needed and taking inventory of the condition and number of the keys. The keys of the painting are wooden or plastic wedges that fit into the corners of the stretcher, helping the stretcher keep its shape and the canvas intact and taut.
Hanging and Display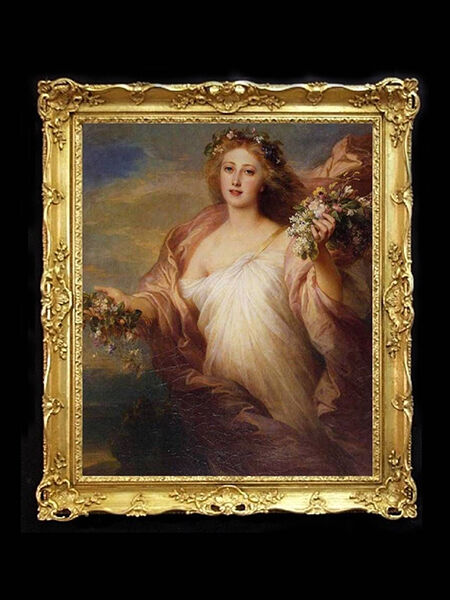 To properly hang an antique painting, consumers should install a metal hook in an area of the wall where it can anchor into the studs to provide the most support. Metal eye screws, each rooted into either side of the frame, provide the stability for hanging wire attached to each eye screw. Using a pair of screws on each side, and thus two wires, offers additional stability if the top wire should break or the anchors weaken. Consumers should check the wire and anchors regularly, looking for signs of deterioration in the wire and screws, as the wire can rust and wood frame can rot or weaken with time and pressure. Paintings should hang away from sources of extreme heat, ultraviolet light, moisture, and humidity. Artwork should also be away from working fireplaces as the heat and smoke can damage the artwork.
Cleaning
Cleaning antique paintings typically requires just a soft-bristle natural-haired artists' brush. Synthetic-haired brushes can shed, leaving hairs that can be hard to remove. Before dusting, consumers should look carefully for any signs of flaking in the paint, especially for oil paintings, as dusting can cause those flakes to lift and separate from the canvas. In one direction, consumers can carefully and slowly run the brush across the canvas, followed by another brushing in the opposite direction for most effective dusting.