Whether buying as a collectible item or to use as a unique timekeeping piece, an antique pocket watch makes for a beautiful piece of jewellery. Ranging in value and quality, an antique pocket watch requires special cleaning, maintenance, storage when in use and not in use, careful winding and setting, and regular inspection in order to keep it in optimum condition.
Cleaning an Antique Pocket Watch
Regular cleaning of an antique pocket watch helps to keep it in optimum condition and remove fingerprints, natural body oils, and any dirt and dust that inevitably settles on the watch. Cleaning once a month is ideal. Every type of antique pocket watch requires gentle and regular cleaning, no matter what it is made of. Because an antique pocket watch is old, it is very delicate and needs gentle cleaning. Using an appropriate cleaning product and a soft, lint-free cloth, gently polish the watch's casing. For antique silver pocket watches, use a non-abrasive silver jewellery cleaning solution and soft cloth. Clean an antique gold pocket watch with appropriate jewellery cleaner and a gold polishing cloth. To clean the glass face, an alcohol and ammonia-free glass cleaning solution is ideal, as it leaves no residue behind and gives a streak-free finish.
Storing an Antique Pocket Watch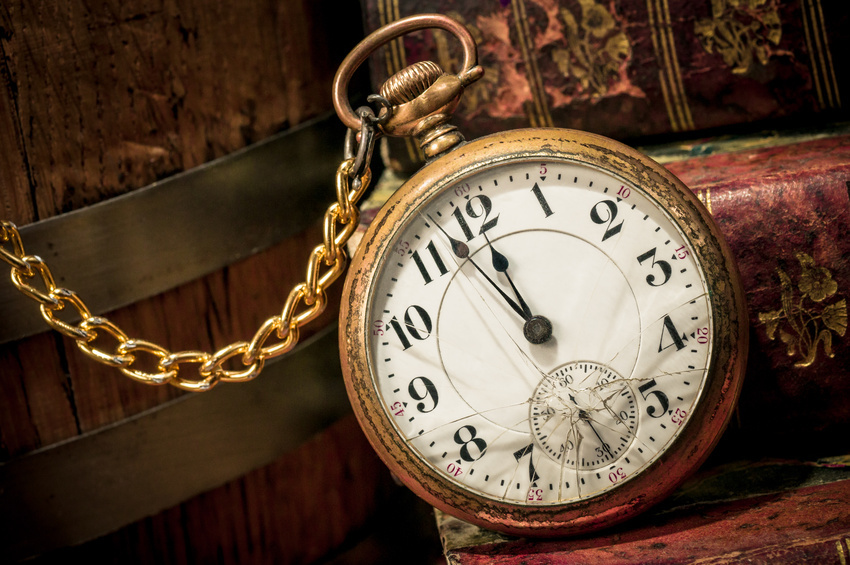 When not in use, store an antique pocket watch in a soft cloth bag and place it sitting up the right way. If it has a cover over the face, ensure this is properly closed. It may also be stored hanging on a jewellery stand by its bow. When using the watch during the day or evening, always keep it attached securely to a buttonhole with a pocket watch chain or appropriate lanyard. The waistcoat pocket is an ideal place to store a pocket watch when using it. Be sure the watch is stored in a pocket all on its own. Other items, like keys, pens, a mobile phone, or coins as these can scratch, dent, and damage a delicate antique pocket watch.
Winding and Setting an Antique Pocket Watch
Men's and women's antique pocket watches require winding each day. Ideally, do this at roughly the same time each day, winding it only until the mechanism offers some resistance. After winding the watch mechanism, check if the time is accurate.
Regular Inspection of an Antique Pocket Watch

Be sure to regularly inspect the pocket watch for cleanliness, damage, and its accuracy of timekeeping. Give attention as necessary to any issues you may notice. With an antique watch, any problems are best left to a specialised watchmaker or jeweller.