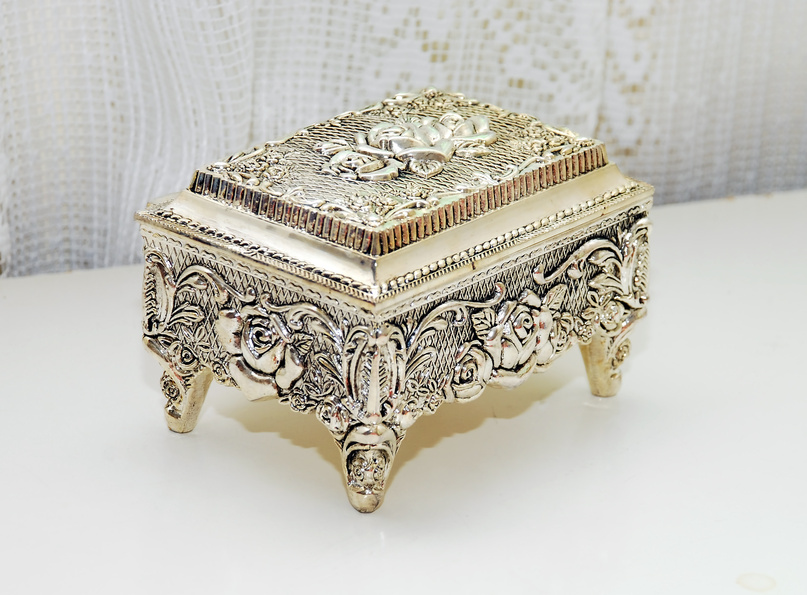 Antique silver boxes and other silver boxes, such as ring boxes, jewellery boxes, cigarette boxes, and pill boxes add an elegant, vintage look to your decor. However, these boxes, like many other silver pieces, require detailed attention and care in order to keep them in tip top shape. As a result, caring for an antique silver box requires that you understand the steps to take to keep it looking like new.
Prevent Tarnish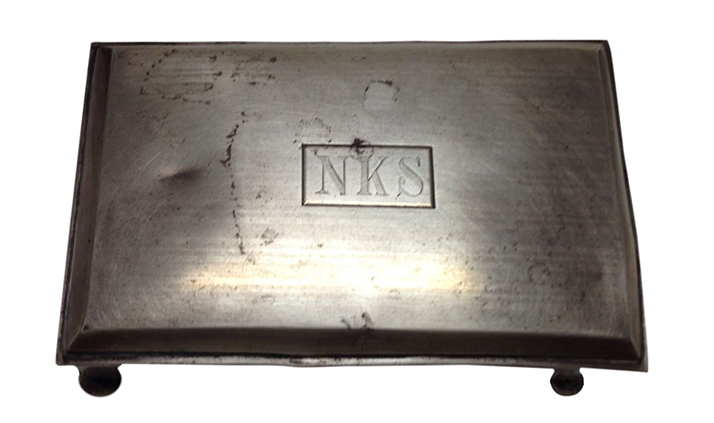 The first and most important step in caring for an antique silver box is to prevent discolouration from tarnish, since virtually all silver polishes remove microscopic bits of silver that can wear the box down over time. Preventing tarnish depends primarily upon restricting humidity and airflow around the piece. For instance, pieces on display should be protected by glass to prevent air flowing and should be surrounded by a few silica packets to dry out the air inside the display case. In addition, you should use gloves whenever touching the piece, and should dust it regularly.
Avoid Contact with Abrasive Materials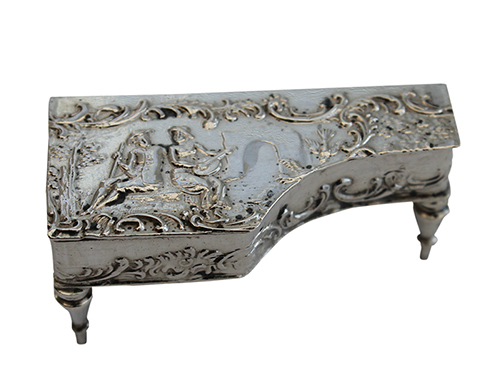 While you should protect your antique silver box from oils, dust, and air that can create tarnish, you also need to be aware of other abrasive materials that can cause more immediate damage. For instance, storing the box in newspaper or any other paper that is not acid-free can introduce tarnishing substances to the box. Other items to avoid include salt, stainless steel, dishwasher detergent, and even the frequent use of silver dip.
Wash with Soap and Water
Washing your silver with soap and water is an excellent way to both prevent tarnish and maintain the original appearance of your antique silver box. The combination of a gentle soap and hot water can work wonders in removing dust and acids that will eventually damage the silver. Once the box is clean, you should dry it thoroughly with a clean cotton cloth, and bring back its shine by rubbing it briskly with another soft cloth.
Use Long-Lasting Silver Polish
Once the silver does begin to become discoloured, the use of silver polish will be necessary to return the box to mint condition. To minimise damage, choose a polish that has a combination of gentleness and long-lasting tarnish prevention. This combination will prevent immediate damage to the box while offering long-term protection against the reappearance of tarnish.
Use Non-Abrasive Cloths
Maintaining the beauty of your antique silver box requires that you use not only the most gentle cleaning substances available but also that you use the right cloths when washing, polishing, and drying your silver. For instance, soft cotton cloths or silver polishing cloths work best for drying and buffing the silver, while damp polishing sponges remove tarnish with minimal damage. Other useful tools include orange sticks and silver brushes (or old toothbrushes) that allow you to clean the crevices of fancy boxes.