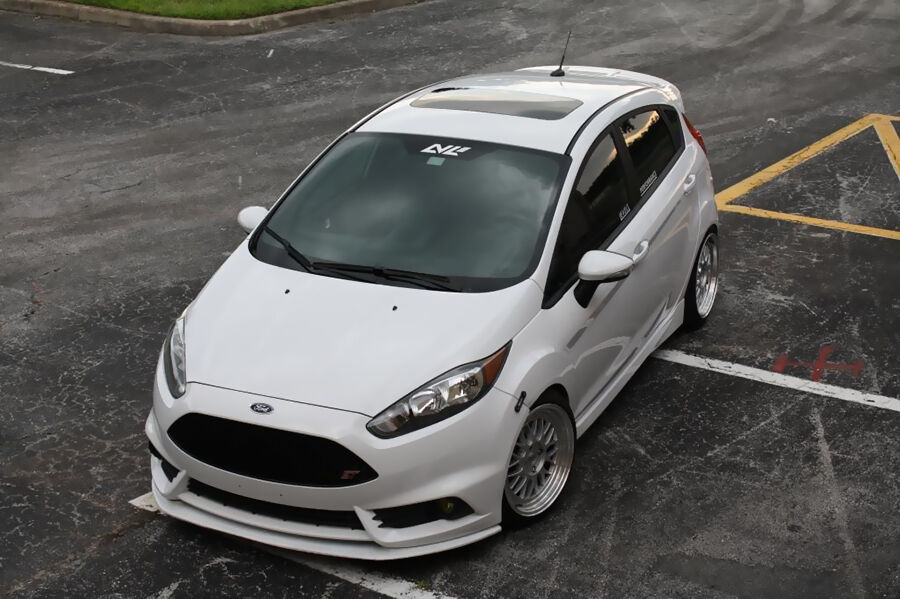 Like all cars, a Ford Fiesta requires regular cleaning and maintenance to keep it looking in good condition. Regular cleaning also helps the paintwork last longer and aids in extending the period between performing bodywork repairs. Knowing how to properly care for the exterior of your Ford Fiesta ensures its bodywork remains in excellent condition for as long as possible.
Cleaning the Exterior of Your Ford Fiesta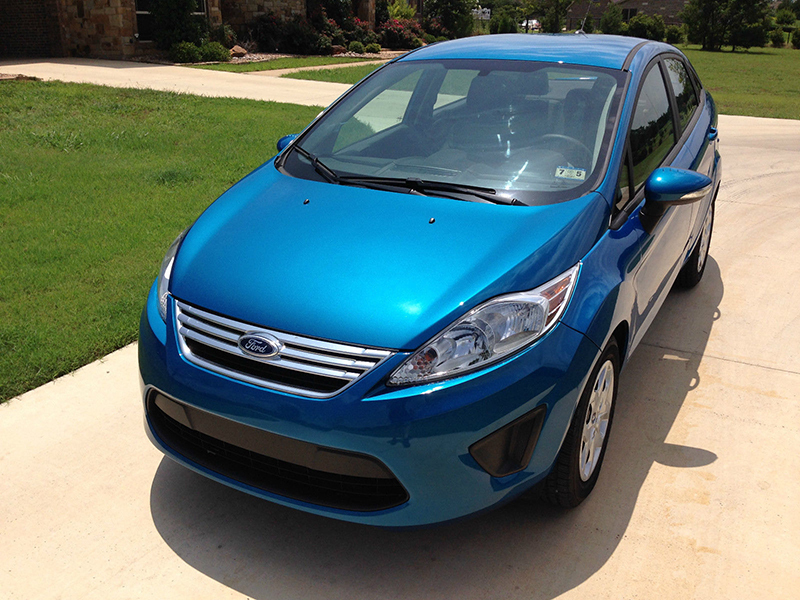 Move your Ford Fiesta to a shady area before you clean it. Using a soft cloth, remove any loose debris and dirt from the exterior of your Fiesta. This helps to ensure that when you wash your vehicle, there are minimal sharp particles to damage your paintwork. Buy a thick, soft mitt or cloth and a high quality wheel brush. Choose a non-corrosive tyre cleaner, then brush the tyres sharply with the tyre brush, removing any dirt, grime, or residues. Rinse the tyre with plenty of clean water, then move on to the next tyre. Choose a car shampoo that has a high lubricant quantity and add the shampoo to a bucket of hot water and agitate until you have suds. Have a second bucket of clean water at the ready. Each time you remove the sponge or mitt from the car, rinse it out in the bucket of water to remove dirt, grit, and debris that you have taken from the vehicle, before placing the mitt into the soapy water to reload. Wash downwards from the top of the vehicle, because the lower half of the car is far dirtier than the upper is.
Drying the Exterior of Your Ford Fiesta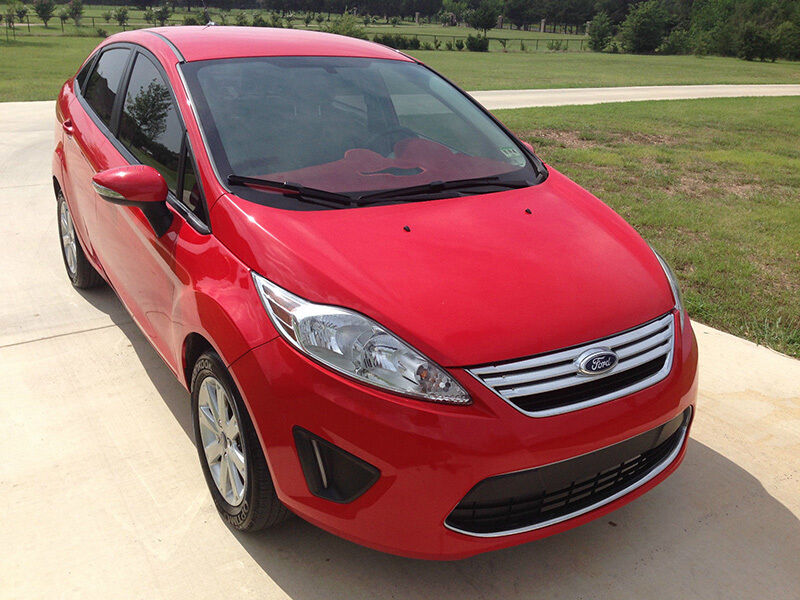 If you leave the car to dry naturally, you get water spots from mineral deposits that the water leaves behind as it evaporates. You can invest in a California Jelly Blade, which is an efficient type of silicone squeegee that removes around 80 per cent of the water from the car. Alternatively, use a large, soft, microfibre towel to dry your Fiesta, or use a chamois leather cloth. Dry the windows and mirrors first, to get a clean, clear, streak-free finish. Use a separate chamois leather cloth to dry the wheels and wheel arches.
Finishing the Exterior of Your Ford Fiesta
Car wax helps to improve the lustre of your vehicle, but also adds protection to the bodywork beneath. Apply liquid or paste wax with a microfibre or foam applicator pad. Work in small, overlapping circular motions to ensure total coverage. Remove the excess wax and residue by folding a microfibre cloth into four, then using one side to break the wax seal, flipping the cloth over, and using the clean side to polish off the remaining wax.