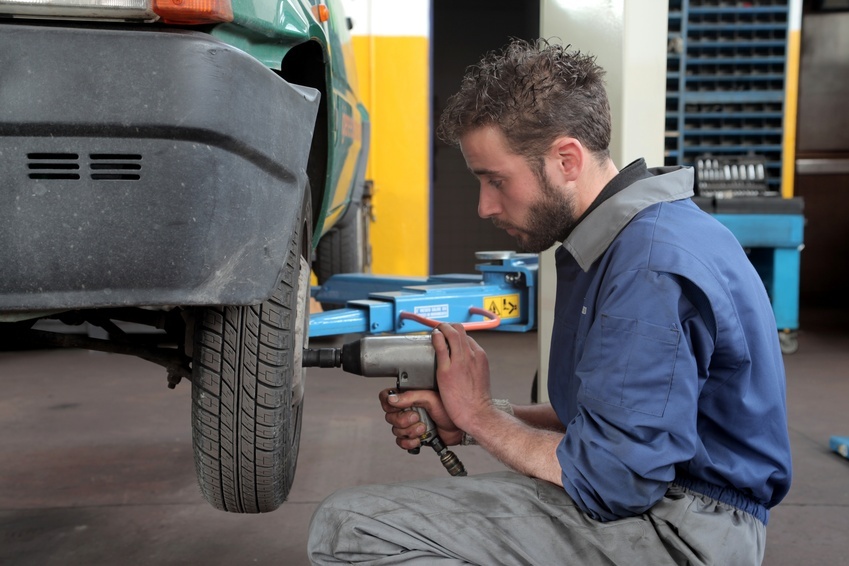 Your Hyundai is your gateway to freedom; no matter if you are getting around town in your Hyundai Accent or taking a family vacation in the Hyundai Santa Fe, this popular South Korean car manufacturer has garnered a reputation for producing quality cars at affordable prices. Hyundai vehicles are known to be fuel-efficient and dependable, and very importantly, extremely durable as well. Some car owners like to change the appearance of their Hyundai cars from time to time.
You can make alterations to your Hyundai both inside and out. Go bold with a new paint job, or add subtle accents like pinstripes down the sides. A car owner can also upgrade the headlights and tail lights, as well as add lights to the underside of the car's frame. Why not change the look of the car's interior with new seat covers, or rock out with a top of the line stereo system? There are a variety of ways to customise the look and feel of your Hyundai. Some methods are expensive, while other options are very affordable. If you are looking to change the look and feel of your Hyundai, you can find all that you need to get the job done on eBay..
Change the Exterior of Your Hyundai
No matter what type of Hyundai you own, there is an array of opportunities to upgrade the exterior of your vehicle. For instance, one is able to completely change the look of the car with a new paint job. If you are looking for an accent rather than a complete change, decals such as racing stripes can alter the look of your Hyundai. Car magnets are a great temporary alternative, and whether buying local or ordering online, finding bespoke designs is a breeze.
You could also install exterior lights for some added flare. Shoppers can choose between neon or LED bulbs and there is an array of coloured lights to choose from. A new set of wheels and rims can change both the look of your Hyundai and how it drives.
Paintwork
Though many car owners hire professionals to paint their cars, with the right tools and instructions, you can give your Hyundai a fresh coat of paint. There are several methods for applying auto paint,, so it is important to do some research to determine which option is within your price range and abilities. You almost always need to buy primers,, while lacquers are often optional, though it depends on how glossy you want the paintwork to appear. Car owners need to consider the size of the car when assessing the quantity of the paint required. Obviously a larger Hyundai Tucson requires more paint than an Accent.
Decals
If a paint job is too time consuming, but you want to change the exterior look of your car, then consider spending an afternoon applying decals down the sides, or even the bonnet, of your Hyundai. These decals are universal and can be fitted on every type of car. There are several options for vehicle owners to choose from. Classic pinstripes are always in style, and customers can choose from a variety of colours to accent the car. Checkered patterns and tribal decals are also hot items.
Placement is also a crucial consideration when enhancing the look of your Hyundai. Applying racing stripes to the passenger and driver's sides provide a clean change, but if you are looking for something more dramatic, thick stripes up the car bonnet, roof, and rear of the Hyundai make a bold statement.
Magnets
If you feel that decals are still too permanent, you can temporarily change the look of your Hyundai with auto magnets.. Many vehicles display business information using magnets, but buyers can design magnets with any text and graphics they want for a fee. Magnets are easy to place on a car and are also easy to remove.
Car Lights
Hyundai owners have several options when it comes to altering exterior lights. Before making any changes to your vehicle, check with local authorities to see if the lights are legal. Upgrading the headlights enhances visibility on the road, and can extend the longevity of the bulbs, depending on which headlights you choose. Halogen and xenon bulbs are common to both headlights and tail lamps, but there is a better option on the market: LED bulbs.. These bulbs are cool to to the touch and outlast most other types of bulbs. Though the upfront costs are higher, with LED technology, the enhanced visibility and longevity make this an essential, and very practical upgrade.
Still some Hyundai owners may be in the market for lights for purely aesthetic purposes. Installing neon lights under the car's body is a popular way to visually enhance small sedans and sports cars. With the emergence of better technology, more and more car owners are switching to LED lights. With LED lights encased in rubber tubing, one does not need to worry about busting the neon bulb. This makes LED a safer alternative. Moreover, when shopping for LED car lights, Hyundai owners can choose from a variety of colours such as blue, white, and green.
Wheels and Rims
Buying aftermarket Hyundai wheels and rims is not only an easy way to change the look of the car but also how it handles on the road. When searching for new wheels or rims, it is imperative to know what size rims are compatible with your model of Hyundai car. After determining the correct size, a shopper can then decide on material options, finish, and style. Most wheels are made from either steel or aluminium alloy. Most newer Hyundai models come with stock aluminium rims, and there are pros and cons to each material. Alloy wheels are lightweight, while steel is heavy. However, steel is the more popular option. When upgrading wheels, Hyundai drivers can also choose what colour the rims should be. Brushed silver is the standard, but you can enhance your car and really make it stand out with shiny chrome rims. Flat black is also another trendy alternative, since it matches nearly every car's paintwork. Lastly, a shopper needs to decide if he or she wants rims with a solid look or spoked rims. Should rims and wheels be out of the budget, consider wheel covers instead.
Change the Interior of Your Hyundai
Though changing the interior of your Hyundai is not as visually dramatic as modifying the exterior, many of these upgrades can enhance the experience of driving or riding in a Hyundai. Aftermarket Hyundai seats change the feel of the car, and if you are looking to preserve or modify the look of the seats, then seat covers are a must. Floor mats are another accessory many Hyundai owners invest in to keep their cars clean. No major upgrade is complete without a good sound system. Stock speakers and interfaces can be replaced with better quality speakers and interfaces.
Seats and Seat Covers
Buying an aftermarket seat for your Hyundai involves knowing your Hyundai's make and model year. Customers buy new seats for many reasons, though the most common is that the seats have become worn out or damaged. Some Hyundai owners prefer to upgrade from a cloth seat a leather-covered seat. Bucket seats for the Accent and other small cars are a great way to achieve that race car feel.
Another way to alter the look of your seats is with seat covers. Hyundai seat covers are an affordable way to change the interior of your car. Choose a neutral colour for a tasteful look. Car seat covers with prints and other bright hues are a fun way to personalise your car.
Floor Mats
Floor mats often go unnoticed by passengers. Hyundai drivers can place aftermarket floor mats to protect the interior of the car. Rubber floor mats keep dust, mud, dirt, and water from settling into carpeted interiors. Floor mats also keep the floorboards from accumulating stains and other debris.
Sound System
Whether it is for a daily commute or frequent road trips, a solid sound system is a must for anyone who spends a significant amount of time inside his or her Hyundai,. Many sound systems have interfaces that play more than CDs. Some have iPod or iPhone USB connectors that charge your phone and accesses your music library. Others have AUX inputs for connecting to any MP3 player. Factor speakers are typically of mediocre quality. Therefore, if you want superior sound, upgrade to better speakers.
Buying Accessories to Change the Look and Feel of Your Hyundai on eBay
Finding accessories on eBay to enhance the interior or exterior of an Hyundai is easy. You simply enter the make and model of your vehicle plus the type of accessory you are looking for. An example of a good search query is 'Hyundai Accent seat covers&'. Add a keyword to narrow your focus even further. If you have a particular colour in mind, enter a more specific query like 'Hyundai Accent blue seat covers&'. For more helpful hints, check out eBay's Search Tips page.
Payment Methods
Before buying an auction item, find out what the seller's accepted payment methods are. eBay offers sellers four options for payments. PayPal is the easiest, most widely accepted payment option. Many sellers also accept credit and debit cards. Both PayPal and cards offer secure payments and payments are traceable. Buyers of large ticket items, such as a vehicle, often put funds in escrow. Lastly, a small number of vendors accept payment on pickup, personal cheques, and direct wire transfers.
Conclusion
When it comes to changing the look and feel of your Hyundai, you have a lot avenues to go down. You could repaint the exterior or purchase new seat covers, or both. Shoppers can spend a little bit of money for rubber floor mats, or sink a small fortune into a state of the art surround sound system. No matter how you choose to upgrade the look and feel of your Hyundai, make sure you set a budget prior to shopping. One way to afford quality items is to purchase them in used condition. While some items, such as LED headlamp bulbs, you should only buy in new condition, seat covers, wheels, and more can be purchased used for a fraction of the original cost. If you opt for used equipment, make sure it fits or functions the way it should. Whether you want blue racing stripes or vinyl seat covers, aftermarket accessories and upgrades for your Hyundai are available at local auto shops or online at eBay..