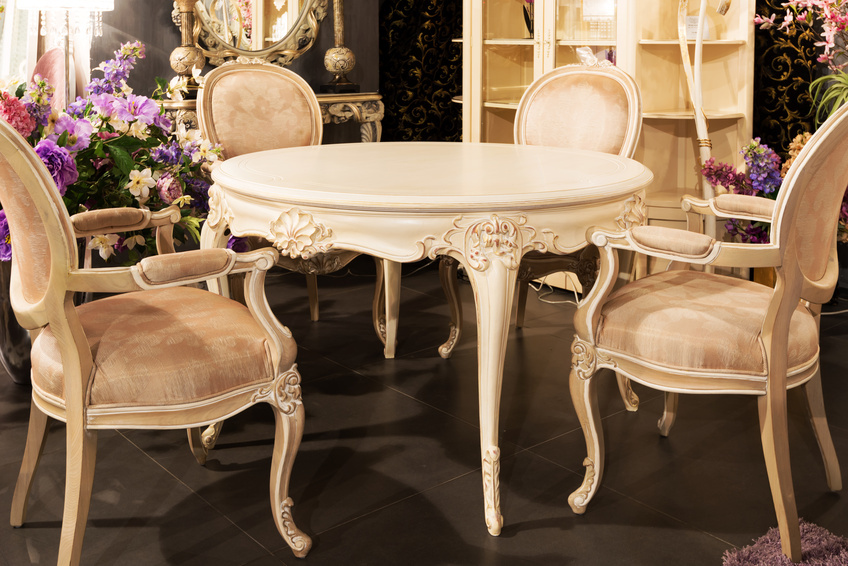 In any home, tables are central components in everyday life. From studying to dining, they offer space for a multitude of functions. When it comes to choosing antique tables, it is all too easy to accidentally choose tables that clash with decor. Fortunately, the wide availability of options ensures homeowners can always find the right tables to flatter their homes.
Formal Antique Tables as Centrepieces
When an antique table is particularly ornate, it should stand out against its surroundings. In a formal room, such as a dining room, opulent pieces command attention without requiring much assistance from other items in the room. An antique dining table and chairs with a high shine always looks impressive. Items from the Georgian and Regency eras are particularly popular.
French Antique Tables for a Shabby Chic Effect

In these modern times, it certainly seems as though shabby is the new formal. Creating a shabby chic effect is simple, but there is a fine line between 'chic' and just plain old 'shabby'. Fortunately, French antique tables help with this rustic theme. With petaled edges and the occasional fleur de lis, French antique tables have an undeniable charm, and they pair nicely with other French antique furniture to create a uniform look.
Large Antique Tables for a Regal Look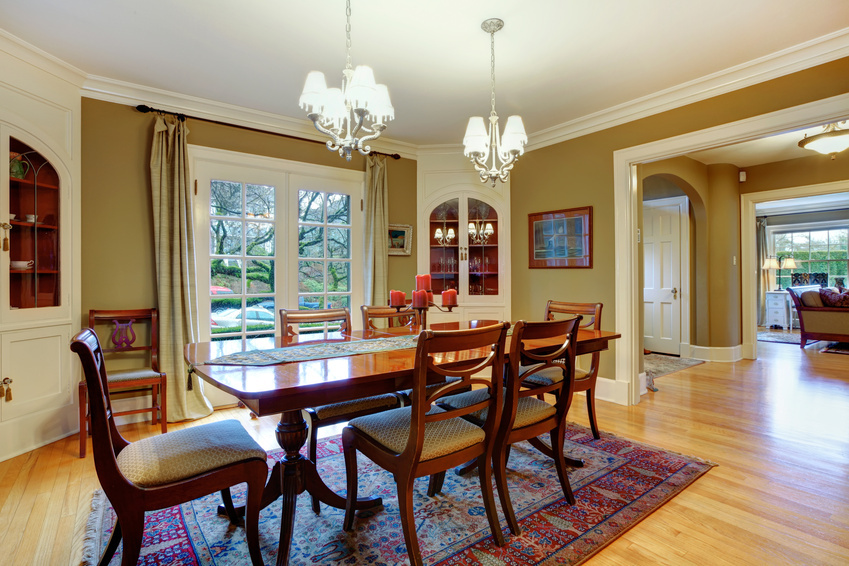 In the days before mass manufacturing, minimalism was not the standard. In royal and upper class households, large antique tables were necessary for hosting hordes of important guests who might drop in at a moment's notice. If regal decor is a feature in a home, it is possible to create the same look by finding large handmade tables. These tables lack the modern sharp edges that indicate industrial manufacturing. Coupled with portraits and stone floors, a large antique dining table is ideal for creating a stately room.
Small Antique Dining Tables for Tight Spaces
When a room has very little space to spare, a small antique table with some statement pieces creates the illusion of space. Situating a table with a large vintage mirror above it widens a room visually and makes it feel less cramped. Petite candles and simple covers are good choices for these tables.Take a look at eBay's Home & Garden section for a choice of tables.