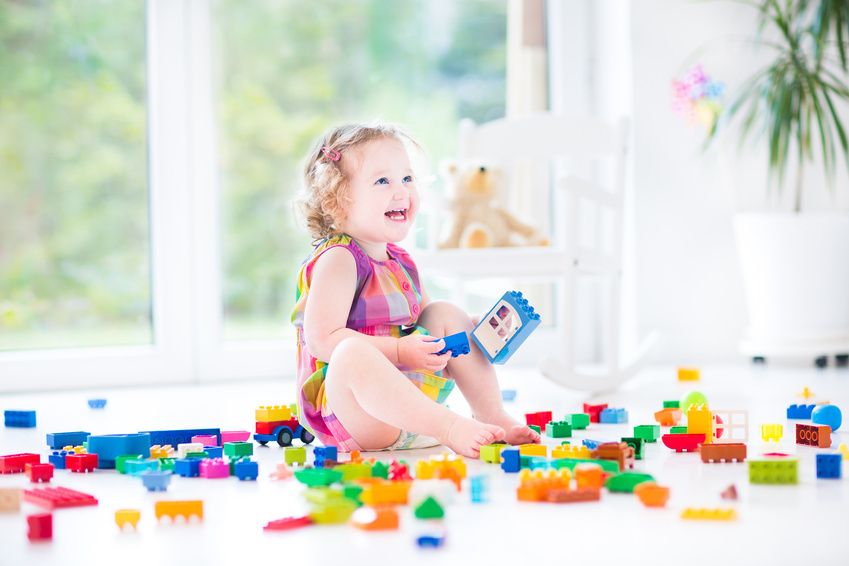 Babies grow fast, and that makes it challenging for parents to keep their children supplied with fresh and fun things to play with that are appropriate for each developing age. Baby toys must be safe, and they should help children develop as they begin to discover the world around them. Many companies make toys to keep babies entertained, safe, and continually learning.
Toys for 0 to 3 Months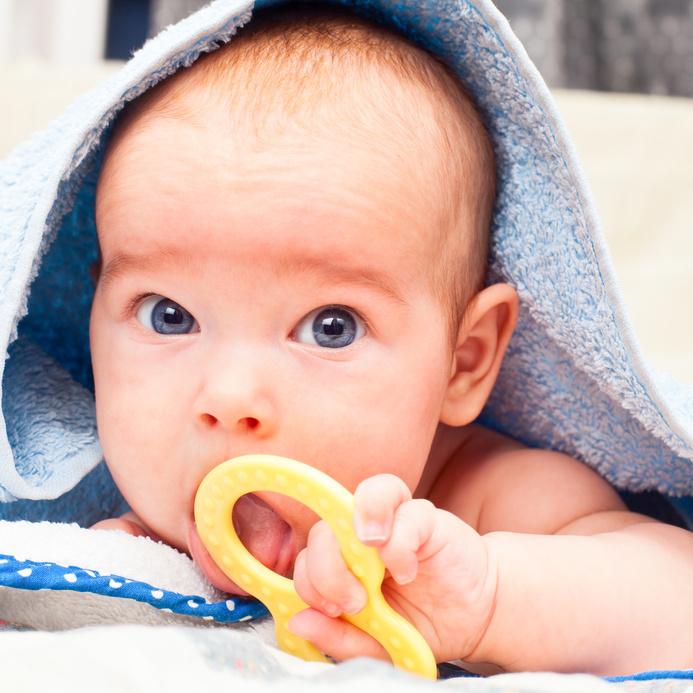 During the first month of life, infants see things close to them but cannot make out a lot of details. Gentle movements comfort them as they begin to notice more images and sounds. Because all babies are different, it is important to watch them closely to see which types of toys they enjoy. Large things to look at, such as mirrors and activity play sets with hanging objects that move and rattle, are often popular with small babies. Toys for this stage should not have any small pieces. Toys like the Fisher Price Rainforest Friends Musical Mobile attach to the crib and play gentle music. At night, a baby night light projector illuminates the room with rotating images on the ceiling to soothe and entertain babies. Baby musical projectors also play quiet tunes to help lull babies to sleep.
Toys for 3 to 6 Months
At three months, babies grasp toys and possibly even pick them up. They start to hold their heads up and look around, and they want to put everything in their mouths. By the end of six months, they start pushing themselves up on their hands and knees. Toys for this age group should definitely be grabbable. Baby rattles give them something to shake, hold, and look at simultaneously. Stackable toys such as baby blocks help them develop fine motor skills. This age group also likes baby toys that make noise, such as squeaky stuffed animals. Hard wooden blocks and toys with small pieces are dangerous at this age.
Toys for 6 to 9 Months
At around six months, a baby starts to become mobile, and many parents like toys that encourage this movement. This includes push toys like large cars and large rubber balls. A baby play mat with attachments also provides them with things to do as they scoot around on the floor.
Toys for 9 to 12 Months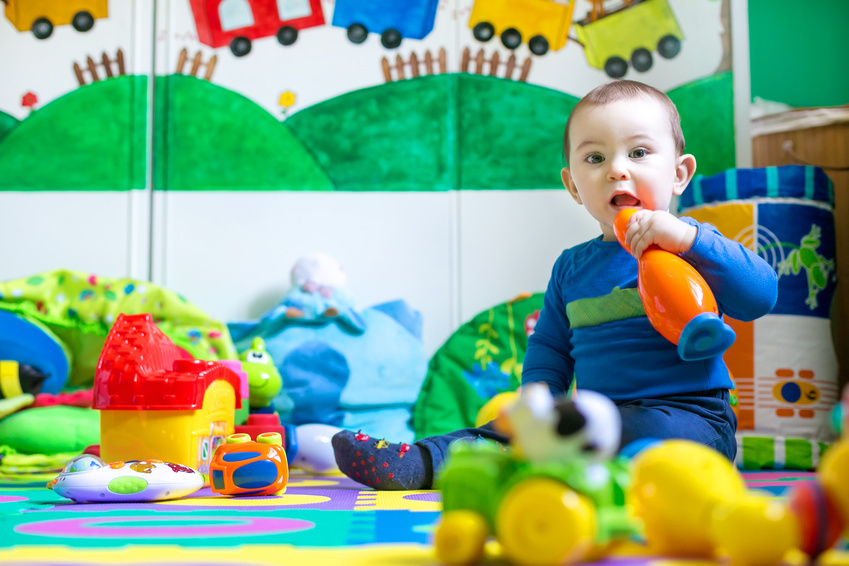 At this stage, babies develop fine motor skills at a fast rate. They start to bang toys together, crawl all over the room, remember how to play with particular toys, and even play simple games. Educational baby toys such as interlocking blocks, dolls, and baby toy phones with buttons to push are good choices for the nursery.