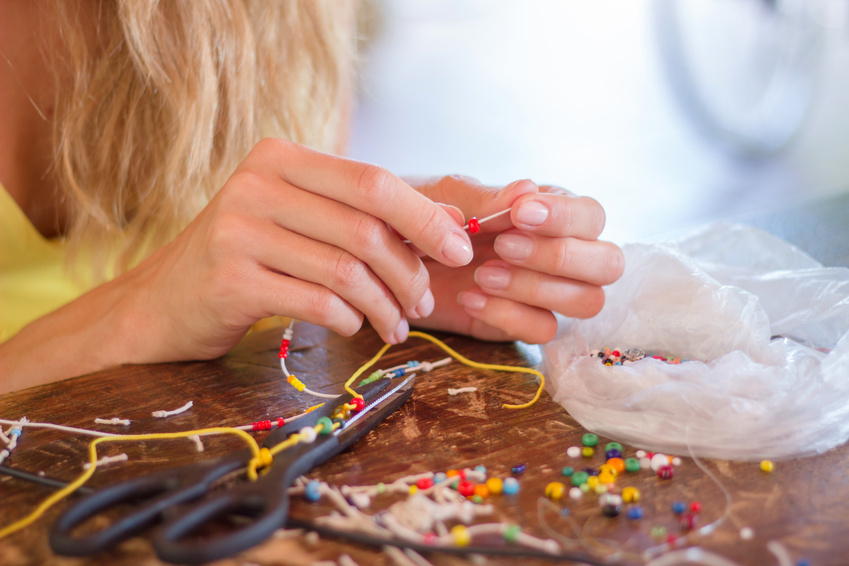 Jewellery making is a popular hobby that results in creative and beautiful pieces. Basic jewellery making supplies include wire and beads of many sizes, materials, and colours. Before choosing beads to make a bracelet, buyers should consider the style that they desire for the finished item of jewellery. Then they can select the materials, colours, and designs of beads.
Size of the Beaded Bracelet
Before embarking on a jewellery making project, buyers should consider the style and size of the final piece. In general, women's bracelets range from 17.8 centimetres to 20.3 centimetres, and items for children are between 14 centimetres and 16.5 centimetres. After choosing the length of the bracelet, buyers should decide whether they would like to use small or large beads, or a combination of the two. A basic bracelet made from uniform beads is a good choice for beginners. A more elaborate design with several sizes of beads may appeal to a jewellery maker with more experience.
Materials of Beads for Bracelets

Beads for bracelets are available in a variety of materials, including metal, glass, plastic, and wood. Plastic beads are an affordable choice for children. They are durable and available in many bright colours. Metal and glass beads are more expensive, but create elegant pieces of costume jewellery. However, glass is fragile, so the bracelet may not be appropriate for everyday wear. Wood beads offer a natural look, but some also come with painted designs.
Colour Scheme of Beads for Bracelets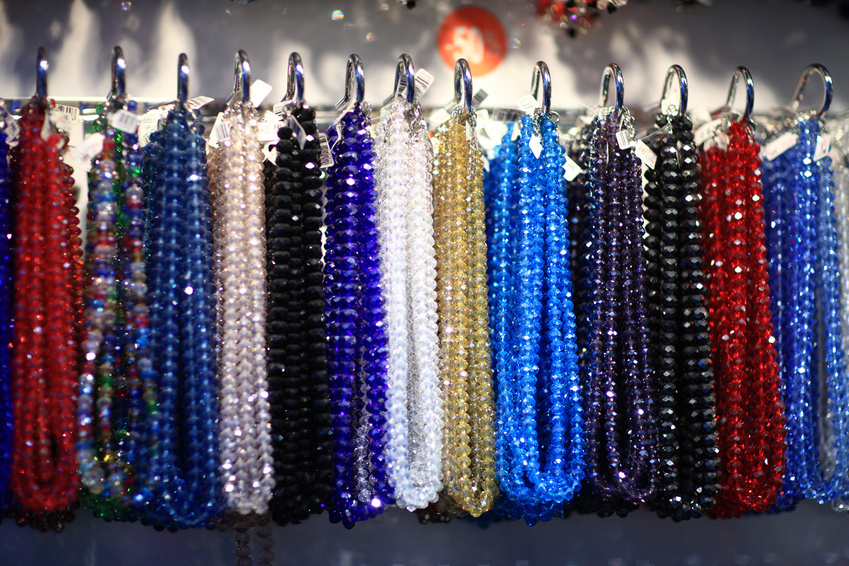 Alternating beads in different shades of the same colour creates a subtle, attractive bracelet. The same effect is achieved with different finishes of metal beads. For more elaborate bracelets, buyers should choose contrasting colour schemes or special designs that represent favourite sports teams.
Special Beads for Bracelets
Adding special beads transforms the bracelet into jewellery worthy of a designer label. Crystals or gemstone beads that represent the wearer's birthstone add a personal touch to the design. There are also letter beads that can spell a name or significant word. Using special beads sparingly creates a pleasant effect that is not too elaborate. For stunning pieces of jewellery that are more eye-catching, buyers can look for pearls in a variety of shades or beads in unusual shapes, such as cubes or stars.