It is unlikely socks are the first element chosen for an outfit, but overlooking them can lead to uncomfortable results. Champion socks protect feet from painful blisters, control their temperature, and create a more appealing look than bare feet in shoes. Choose from the several options available to suit the different needs of your feet in various situations.
Tube Socks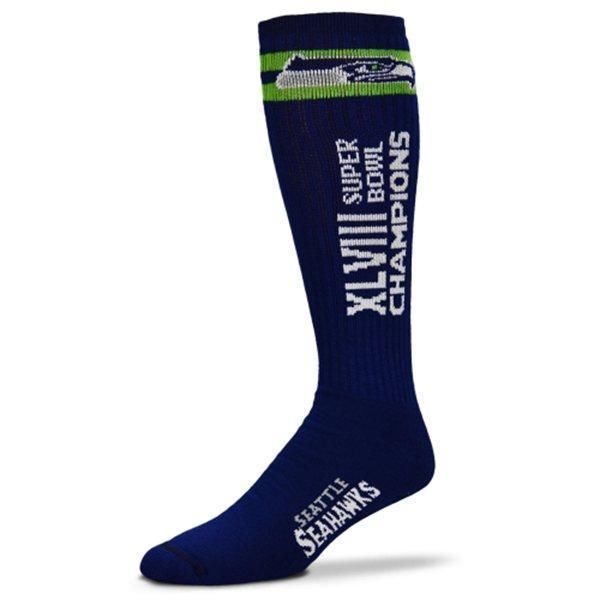 The most basic option for men, tube socks do not have a discernible right or left pair. As the name implies, these socks resemble simple tubes of cotton with little to no definition in the shape. The cotton construction absorbs sweat and provides shock absorption and cushion for a comfortable wear during normal activity. Traditionally available either plain or striped, they are economic options ideal for wearing to bed or during light exercise. Often not thick, they also provide a comfortable level of warmth for most of the year.
Crew Socks
The most commonly worn style of casual men's socks, crew socks reach a point just below the mid-calf and traditionally feature a ribbed design. These shorter socks are thicker than tube socks and provide more warmth, making them ideal for wear during the cooler months of the year, though their cotton construction offers moisture-absorption suitable for hotter periods as well. Champion crew socks feature reinforced toes and heels for greater comfort and longer-lasting performance.
Ankle Socks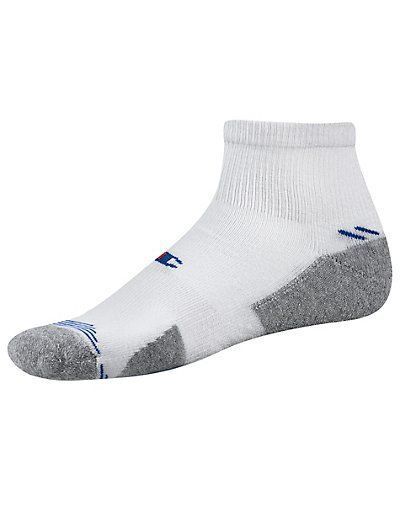 Designed to hit just above the anklebone, ankle socks pair well with trainers. These cotton socks feature a higher cut over the back of the heel to provide protection from shoes rubbing on the skin. Due to their shorter cut, ankle socks often appeal to men of shorter stature who are uncomfortable with the height of crew or tube socks. High performance socks often come in this style. Champion athletic socks feature thicker material, and their innovative Double Dry construction provides superior wicking of sweat for drier, more comfortable feet with lower instance of blisters and abrasion injuries. Sports socks offer additional arch support to enhance athletic performance by reducing foot pain.
Coloured Socks
Traditionally, clothing etiquette dictates socks should match the colour of the trousers. Casual socks tend to come in basic white and black options. Black socks pair well with darker trousers as well as dark trainers when the ankles are exposed during workouts. For additional appeal, Champion offers a variety of coloured socks in the All Sport line. Dark blue, grey, and even vibrant pink put a pop of personality into your outfits or pair nicely with team or school colours.