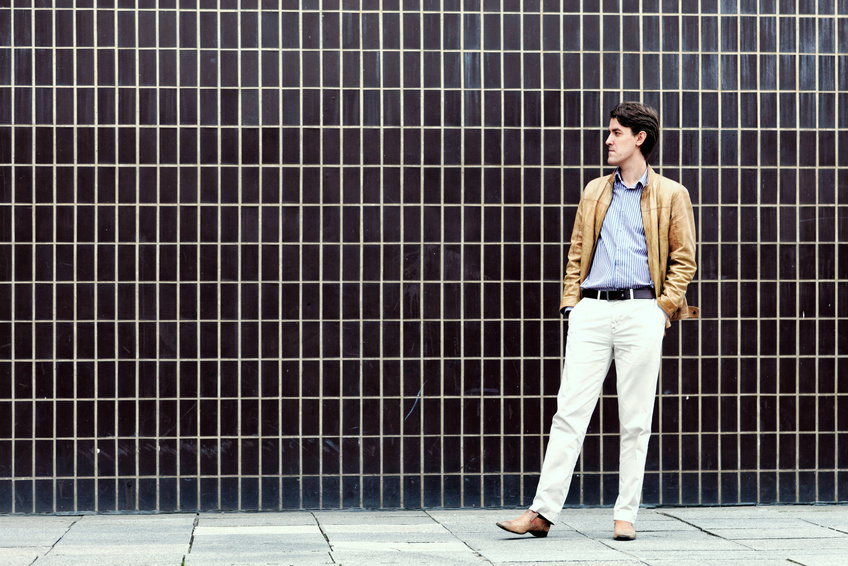 With a design inspired by military uniforms, chinos have become a wardrobe staple for men and women alike. Versatile and comfortable, chinos are suitable for workplaces that require casual outfits, as well as for leisure wear. With so many styles of chinos available on the market, it may be difficult to choose a flattering pair. Learning what styles of chinos are available and which style flatter your body type makes your search easier.
Styles of Chinos for Different Body Types

Chinos come in a wide selection of styles, cuts, and colours, but not all of them look flattering on all body types. When shopping for chinos, consider which styles would compliment your figure. Petite persons should opt for slim fitting chino trousers, because these often give the illusion of height. On the other hand, tall individuals should choose straight-cut or boot-cut trousers with a relaxed fit. Plus-size men and women should select chino trousers that are wider legged, as these can flatter the legs while balancing out the figure. If you would like to add curves to an otherwise rectangular body shape, opt for chino trousers with pleats or for flared cuts. Finally, pear-shaped persons should stay away from chino trousers that are too tight on the hips, such as skinny chinos, and opt for straight-cut or short trousers instead.
Choose Chinos in a Flattering Colour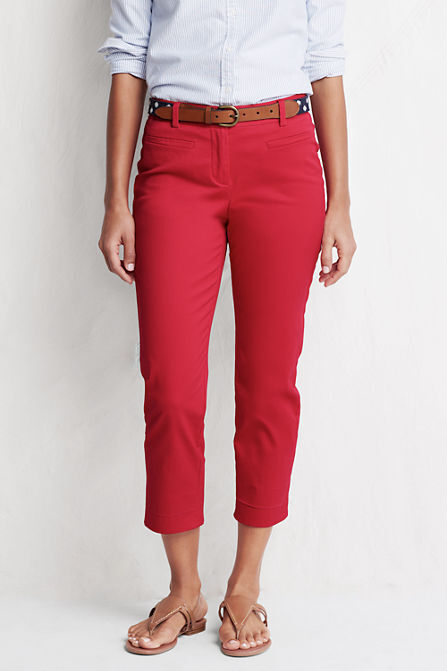 Just like in the case of the cut, not all colours are flattering on every type of body shape. Some of the most common colours for chino trousers include beige, khaki, tan, blue, black, and navy. As a rule of thumb, you should stay away from light colours if you are a plus size, as these colours may make your hips and thighs appear larger. Dark colours are flattering for most body types. When choosing the colour, think about the other clothing pieces you intend to use for putting an outfit together. It is always a good idea to wear tops in variations of the colour you pick for the trousers. However, avoid wearing the same shade for the top and bottom, as a solid block of colour does not look flattering on most figures.
Choose Chinos in the Correct Size
The final step in choosing chinos is picking them up in the correct size. In order to purchase a flattering pair of trousers, make sure they are not too tight, but not too loose, either. Chinos that are too tight may make your hips and rear look unflattering. The leg length is another factor to consider if you want your chinos to flatter your particular body shape.