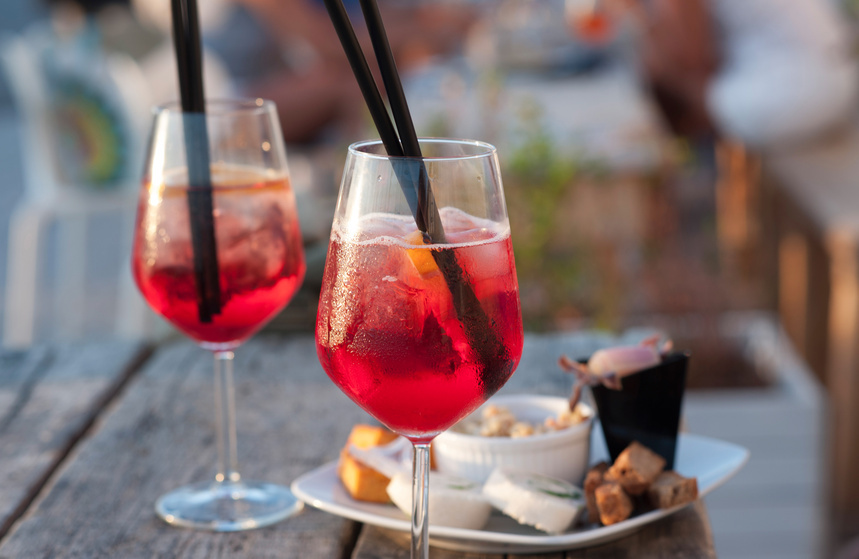 The choice of cocktail stemware varies based on the type of drink served. When developing a home collection of such glassware, try to include traditional pieces that guests will recognise, non-traditional stemware that draws on trends, and beer glasses for those that prefer hops over spirits or wine.
Traditional Cocktail Stemware

Servers of alcoholic beverages usually use glassware that helps patrons identify exactly what is inside. Mixed drinks come in a variety of shapes and sizes as do servings of wine. Use the following chart to make smart purchases while shopping.
| Type of Glass | Cocktail Type | Description |
| --- | --- | --- |
| | Straight pours on ice as well as mixed drinks like bourbon and Coke | Tall and slender |
| Rocks | Manhattans, Old Fashions, and straight servings | Short and wide |
| Hurricane | Daiquiris, Pina Coladas, and other frozen fruity drinks | Hourglass |
| Brandy Snifter | Brandy | A cup with a smaller opening and wider base that sits on a stem |
| | Martinis | V-shaped cup that sits on a stem |
| Absinthe | Absinthe and absinthe mixed drinks | Trumpet-shaped |
| Margarita | Margaritas | Large, bowl-shaped cup that sits on a stem |
| Cordial | Liqueur | Small cup that sits on a stem |
| Collins | Fruity drinks on the rocks, non-alcoholic beverages | Taller than a highball, slender |
Take each one of these as suggestions only. Nowadays, traditional cocktail wear does not always reign in terms of throwing a successful party or useful home collection.
Non-traditional Cocktail Stemware
Some purchase variations of the above choices based on personal stylistic preferences. Casual open-air entertainers may opt for plasticware over purchasing a whole glass collection. More formal themed affairs might require the breaking of glassware etiquette in favour of uniformity. Still others will adopt a trendy alternative like mason jars that people can use for any beverage without enduring public disapproval for selecting the incorrect glass. What's more, these alternatives help in stretch tight budgets as they often easily transition to daily use.
Beer Glasses

Beer glasses also come in a variety of shapes and sizes. A good host or hostess will have some of these options available for guests less inclined to drink mixed drinks or neat spirits. A collection of pint and half pint glasses should suffice for a home collection focused on entertaining. Additional glassware exists that accommodates specific types of beer, typically reflected in the glass's name. These include the Weizen and Pilzner glass. Although stronger beer, such as barley wine or a strong IPA, usually arrives in a short-stemmed glass with a narrow opening and a wider base when ordered at a brewery. The deliberate designs of these products help bring out the aged aromas and taste of the beer, as well as allowing for large amounts of foam on the surface of the drink when necessary.