Although originally made to transition 19th century gentlemen from the battlefield to an evening social event, Wellington boots now serve as useful hunting, snow, and rain boots to many. They have achieved so much popularity as a fashion accessory that many often only know the shoes by their nickname, "Wellies". Finding a comfortable pair of these boots depends on three main factors including size, customisation, suitability for a desired activity.
Wellington Boot Size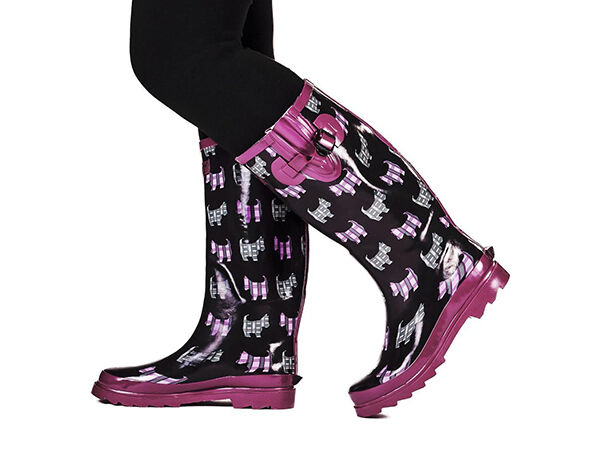 Wellingtons typically follow traditional shoe sizing and their design allows room for thick socks. Some of these boots contain removable soles for transitioning from the thicker socks of winter months to sockless springs and summers, providing comfort all year round. However, when determining an appropriate Welly size, consider whether or not the boots must allow space around the calf for trouser legs, and size-up if needed. Taller wellies typically rise up to just below the knee, while other designs hit mid-calf or stop right at the ankle. If worried about the taller Wellingtons, try finding a shorter design that still protects the feet from the snow and slipping in the rain, or watch for pairs with an adjustable strap or buckle at the top of the boot. Wellies even come in a short and wide combination for those shoppers who really struggle at finding comfortable tall boots.
Comfortable Wellington Boot Features and Accessories
Wellington Boots sometimes come with customised liners inside the shoe. Fur-lined and neoprene-lined wellies work well in harsh weather. The fur keeps feet warm during cold winters, while the rubbery neoprene, a material also used to make wetsuits, keeps them dry. Shoppers can also purchase Welly boot liners separately. These accessories often feature fur trims or double-over tops that peek out of the boots when worn. Typically made from knit or fleece materials, these products help insulate additional heat within the boots. Some prevent water from entering the boot by cinching closely around the calf, making them appropriate for wading. The liners come in knee-high forms as well as those that only cover feet.
Determining the Most Comfortable Boot for an Activity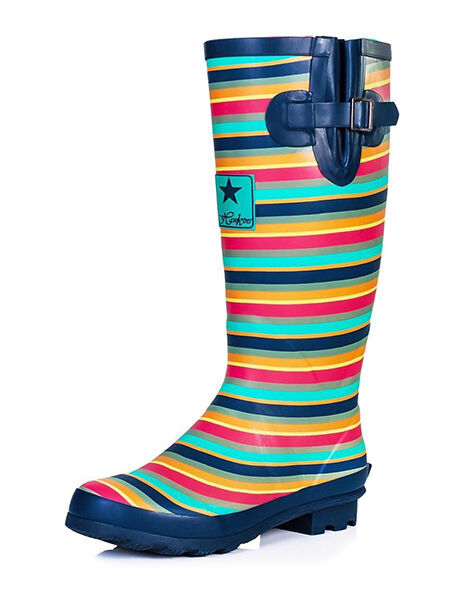 An important step in finding the most comfortable Wellington boot for you is determining when you want to wear the shoes and what you expect from them before you start to shop. Fashionistas may prefer unlined, lighter-weight Wellington boots for casual daily wear, featuring bold, colourful designs. However, hunters will likely prefer neutral colours, easily masked by nearby brush or foliage. No matter what the occasion, there exists a Wellington boot to match. Some even come with heels.