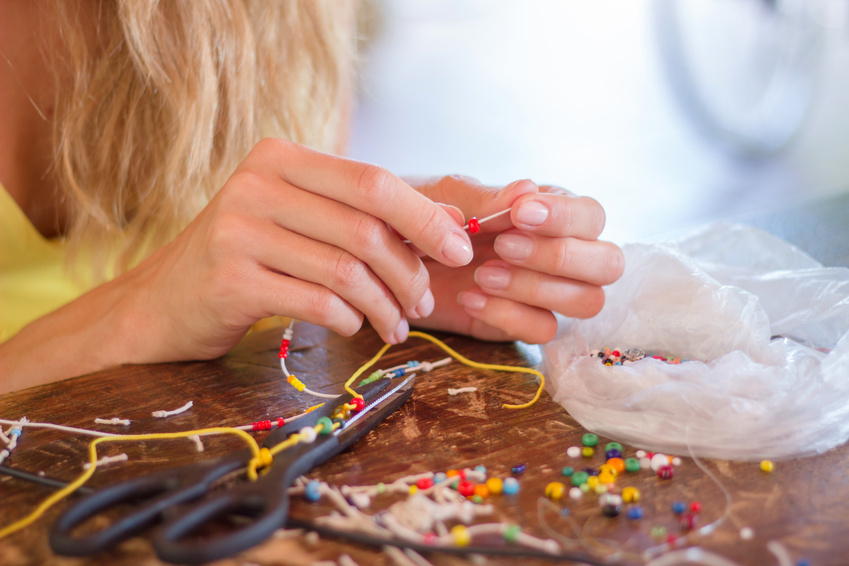 Do-it-yourself bracelets add a little bit of pride and creativity into your life. You can design something of your choice and feel good about it because you made it. You can then show off that funky bracelet with coordinating outfits, but remember to choose the right cord for the style you want to achieve. With so many different cords available, learning which ones work for which bracelet types is essential.
Beading Wire

The cord is the foundation of your bracelet and beading wire is one of the most popular foundations. Choose from flexible or stiff beading wire, depending on how you want the bracelet to look and feel against your skin. For example, 49 strand beading wire offers more flexibility than 7 strand beading wire. Depending on the size of the bead holes, choose either a thick of thin diameter wire to string the beads through. Diameters for most beading wire ranges from 0.25 mm to 0.91 mm. Look for the break strength on the wire's packaging to determine the maximum weight of the beads you can string on it. You do not want to overload the wire and then have bracelet beads everywhere at the most inopportune moment. Use clasps as closures for bracelets made from beading wire.
Stretch Cord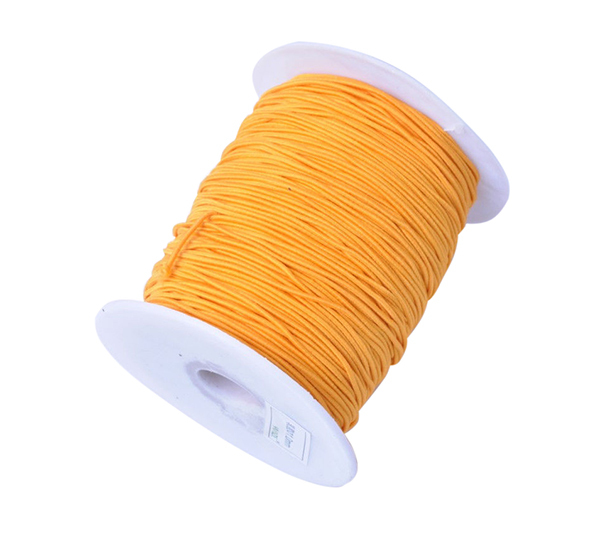 Stretch cord offers the convenience of not needing to size the bracelet perfectly around your wrist. You can also simply slip the finished product onto your wrist without having to worry about using intricate clasps. Smaller beads work well with stretch floss that ranges in size from 0.5 mm to 0.7 mm. Stretch floss has excellent memory, meaning it springs back to its original size and shape with ease. As with beading wire, look at the bead hole size to determine the necessary diameter for your stretch cord.
Wrap Cords
Manufacturers make wrap cords from fabric, and you do not typically thread beads through these types of cords. Instead, you braid them or wrap them around other types of cord. Just tie wrap cords at the ends as the closure, but make sure to measure your wrist perfectly, as wrap cords do not stretch. Choose different colour wrap cords to braid together for a bold and bright look to accessorise a variety of casual outfits. If you choose to add beads to wrap cords, make sure they come with a thick enough diameter to avoid breaking the cord under the weight of the beads. To add a little something extra to these bracelets, place a button at the top of the closure so you see a decorative piece rather than a messy tie. In addition, you can hang small charms from the bracelets to camouflage the tie.