Curtains provide shade and privacy, also adding a touch of colour and style to a room. When extra-large windows are at stake, however, it can be difficult to find the right window treatment. Learning a few tips and tricks can help homeowners find the right curtains for huge windows.
Create Structure with Small Panels
Often the problem with dressing large windows is that the end result ends up looking cluttered. Moreover, running a single curtain pole along a wide window can cause the rod to bend under the pressure over time. A good solution is to use individual, narrow curtain panels at regular spots along a very large window to divide it visually into smaller sections. When a homeowner needs some privacy each section can close, but this approach sidesteps the bulky look of using one large single panel to cover up.
Use a Valance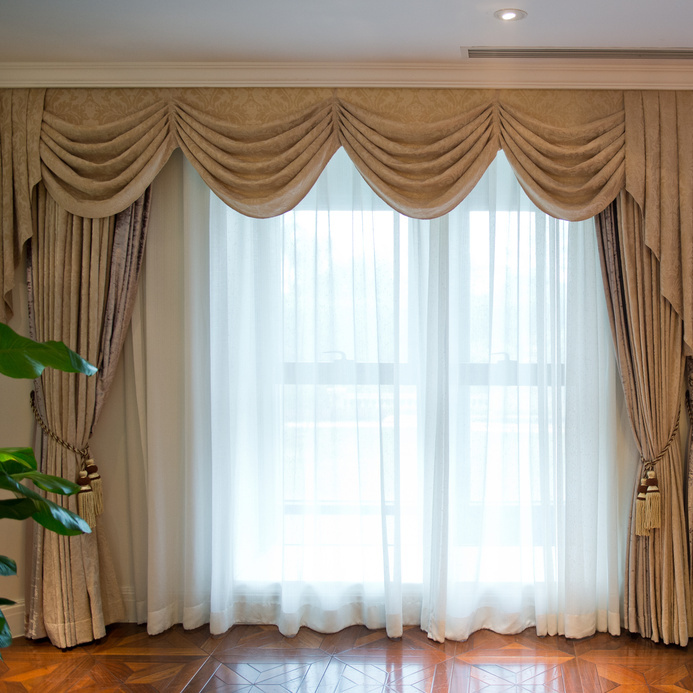 In green rooms or any space where a homeowner wants to maximise light, using a valance can add visual value to a room without blocking out the precious sun. A short curtain fringe that runs around the top of a window, a valance can give structure to a room and help pull it together. Valances are "permanent" short curtains, so homeowners do not need to worry about adjustments on a valance that sits atop a very large and high window. Cornices and window scarves also achieve the same goal as a valance. The cornice is somewhat more formal, while the window scarf has a looser and more eccentric feel.
Use Sheer Panels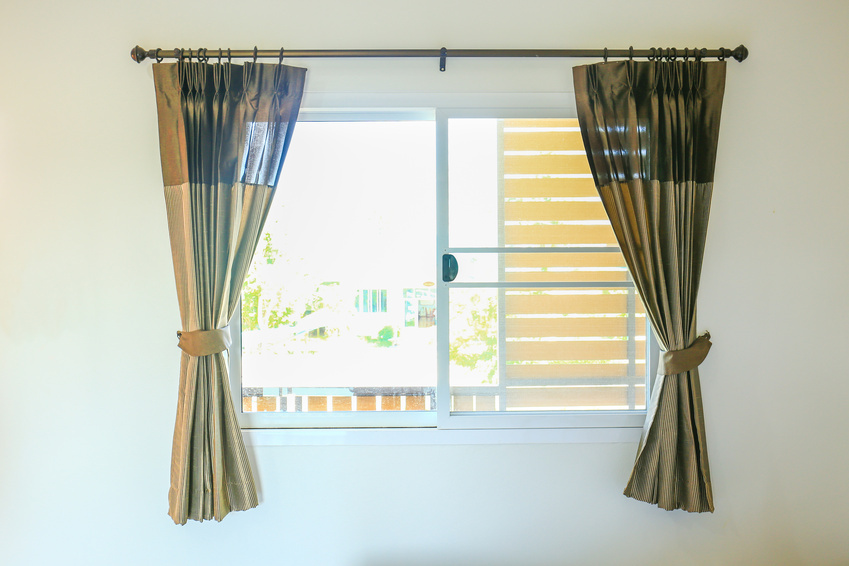 For homes where absolute privacy is not a priority, such as locations where rooms open to a private yard, using sheer curtains, such as voile panels, can provide enough coverage while avoiding a heavy look. Sheer panels are often used as supplementary curtains to heavier ones, serving as a slip on the inside of a window treatment. When used alone, they deliver diaphanous coverage that translates into some privacy, but still keep a room looking open, sunny, and light.
Use Stationary Drapes and Shades
Sometimes there is just no amount of curtain fabric in the world that can seem to cover a large window or closely set series of large windows. One good idea is to use stationary drapes on the outer edges to create structure and then install a shade or roman blind in a neutral shade behind them to create privacy and shade. This two-tiered solution gives homeowners the soft feel and bold colour of a curtain in a space, as well as the window coverage they need to relax comfortably in a space.