The Corsa SRi hatch from Vauxhall, which is similar to the Fiesta, provides a decent engine, decent acceleration, and some fun accessories. Dressing up your Corsa with custom rims, however, can turn this basic car into a truly sporty ride. Choosing the right rims requires you to understand a number of factors that affect how the rims look and whether they will fit on your car.
Corsa SRi Wheel Size

When purchasing custom rims, one factor to consider is the size of the wheels. For instance, you can generally purchase either 17-inch or 16-inch rims. However, 17-inch rims will best fit a 205/40/17 wheel, while 16-inch rims are better suited for 195/45/16 wheels. As a result, be sure you know the size of your wheel before purchasing your rims.
Corsa SRi Rim Colour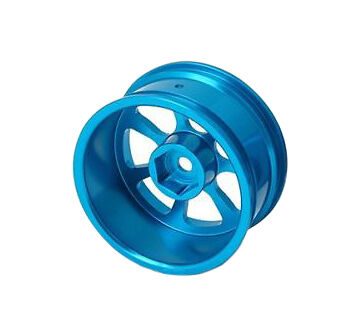 The colour of your wheels and rims makes one of the biggest impressions regarding your Corsa. One fun way to customise your rims is to spray your rims another colour. For instance, you can transform plain rims into grey, black, or white that each give a different impression. You may also change the colour with a powder in order to achieve exactly the look you desire. Before changing the colour, however, make sure the look matches the style of your car and the impression you want to achieve.
Type of Corsa SRi
The Corsa SRi comes in a variety of models, such as the 1.7, 1.8, B, C, and D. The model you own determines the size of the wheel and, therefore, the best type of rim to purchase. For instance, the 1.6 has 17-inch alloy wheels, while the five-door model possesses 15-inch wheels.
Corsa SRi Rims Interchangeability
Another consideration when purchasing rims for your Corsa SRi is whether or not they will be interchangeable with another Corsa model or car. If you see yourself replacing your vehicle in the near future, buying rims that will fit on other car models could save you the expense of buying new rims in the future.
Used Corsa SRi Rims
One alternative to paying for new custom rims for your Corsa SRi is to purchase used rims. While these items tend to be much cheaper than new, you need to take extra care to confirm the size of the wheel or rim to ensure that it will fit your car. You should also check the condition of the rims to make sure you are purchasing a product that will last.