False eyelashes help you add texture and dimension to your eyes. Available in a huge range of different styles, false eyelashes allow you to create subtle or dramatic looks easily. However, if you are not used to wearing false eyelashes, thick, heavy models can be uncomfortable at first, so false eyelash novices should choose lightweight models. Knowing which types of eyelashes to choose to suit the shape of your eyes ensures you get a flattering look for your face.
Eyelashes for Round Eyes
Round eyes are those which have an almost spherical appearance. So, to create a dramatic, wide-eyed appearance that suggests innocence, opt for long, dramatic false eyelashes. Avoid thick, heavy fake eyelashes, as these make your eyes appear smaller. Choose models that fan upward for a look of wide-eyed, youthful beauty. For a more subtle look that lengthens the appearance of round eyes, opt for corner-only lashes. These lashes affix to the outer corners of your eyes, giving the illusion of additional length. Corner false eyelashes are very easy to blend in with your natural lashes and are a great choice for a more mature, sensual look. Corner eyelashes require minimal glue to prevent them from appearing unnatural.
Eyelashes for Almond Eyes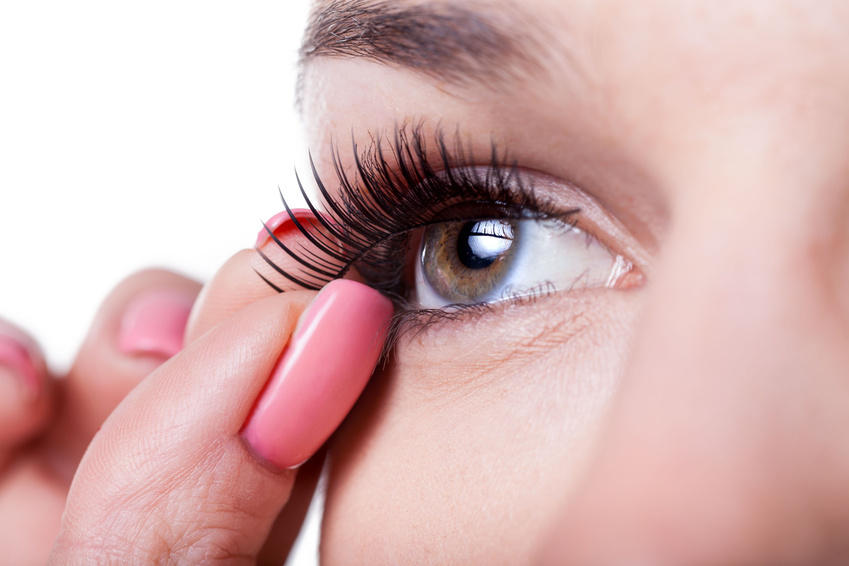 Almond eyes are long and narrow with well-defined corners. Almond eyes which are sensual and exotic are very versatile when it comes to false eyelashes. They suit almost any lash style. To create a particularly dramatic look, those with almond eyes can choose lashes that have longer lashes at the outward corners. This adds more depth and texture, and works well as an attention-grabbing detail. Feathery, voluminous lashes, with an outward or upward curl create an attractive, wide-eyed look that draws attention to your eyes and look great at a party.
Eyelashes for Mono Lids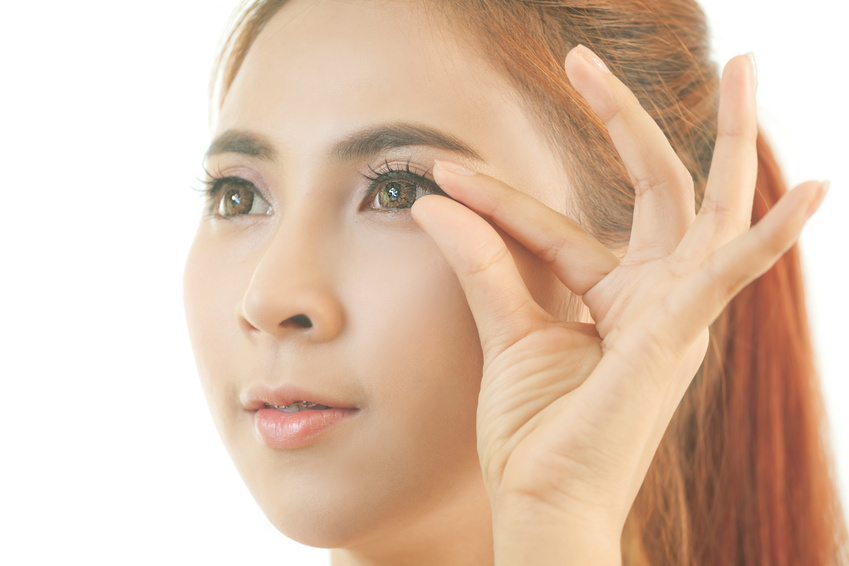 Mono lids are those eyes that have no visible crease, with a single lid instead of a double. This is most common in people of Asian descent. To accentuate mono lids, the best style of false eyelashes is criss-cross lashes. These types of false eyelashes are very full and add texture and shaping to single-lidded eyes. They give mono lid eyes more shape and help widen the appearance of the eyes.
Eyelashes for Wide Set Eyes and Hooded Eyes
Hooded eyes are those that have heavy bottom lids that hide the upper lids, while wide set eyes are those that are set particularly far apart in the head. The best fake eyelashes for these eye shapes are those with very long, luxurious fringes in the centre. The addition of the long fringes creates a wide-eyed look that distracts from the wide placement of the eyes, and for hooded lids, helps achieve a more pleasing shape.