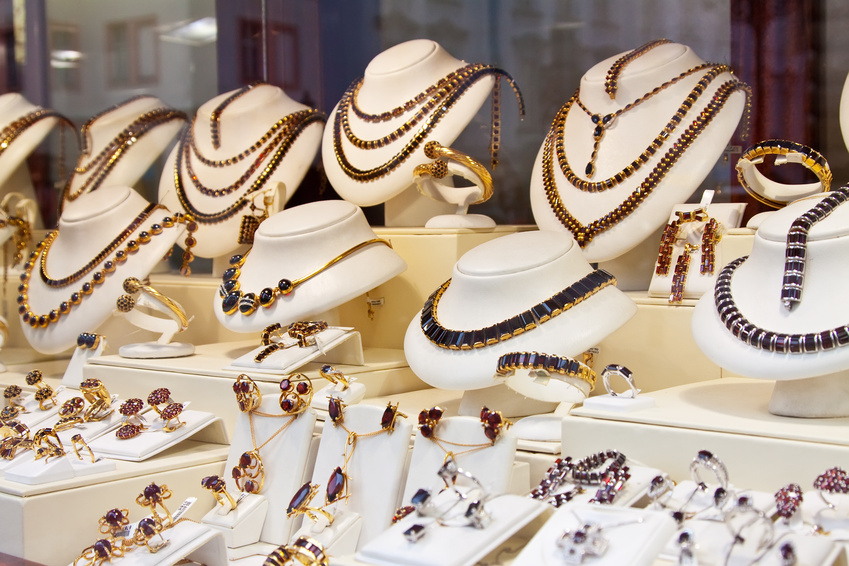 While paper and cotton were traditional anniversary gifts in the early 20th century, couples often choose to celebrate their years of married life with fine jewellery. Modern jewellers often recommend a diamond ring for any and all anniversaries, but choosing a truly unique and thoughtful gift means deciding on a type of jewellery, considering the traditional anniversary gift materials, and understanding precious metal and gemstone quality.
Choose Between Rings, Necklaces, and Bracelets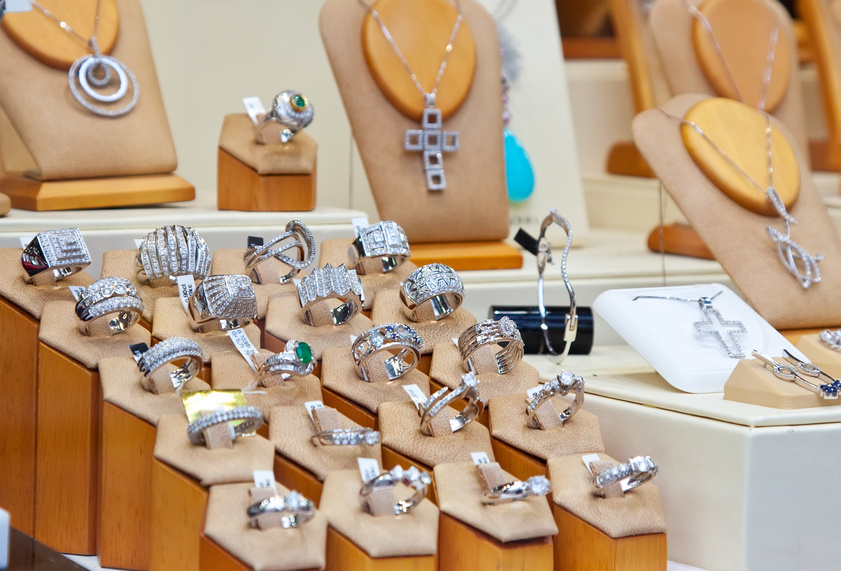 While fine jewellery rings are perhaps the most common anniversary gift, there are plenty of reasons to choose other types. Fine jewellery necklaces and bracelets made of precious metals and stones are not for daily use, but bring back memories on special occasions. Moreover, perfect fit is less of an issue with necklaces and bracelets as well as fine jewellery earrings. Plus, a woman who already wears two or more rings may not want one more, especially if it is as ornate as her wedding band or engagement ring. On the other hand, rings are traditional for milestone anniversaries like the 25th.
Traditional and Modern Anniversary Metals and Stones
Meeting expectations is a common concern when buying a gift. Knowing the traditional gift materials for milestone anniversary years is one way for couples to make sure each one is buying what the other expects.
| Precious Metals and Stones | Year in Traditional Scheme | Year in Modern Scheme |
| --- | --- | --- |
| Silver | 25 | 25 |
| Pearl | 30 | 3, 12 |
| Coral or Jade | 35 | 12, 35 |
| Ruby | 40 | 15, 40 |
| Sapphire | 45 | 5, 45 |
| Gold | 50 | 14, 50 |
| Diamond | 60 | 10, 30, 60 |
The modern scheme allows for more variety in fine jewellery chosen for each anniversary. In addition, there is a gemstone assigned to every year, and these are useful for years that are not major milestones.
Understanding Gold and Silver Quality

All fine gold jewellery has a mix of gold and other metals, mainly because gold alone is too soft. The number of carats expresses how many parts out of 24 are pure gold. For example, 18K gold is 18 parts gold and six parts other metals. Millesimal fineness, closely related to a percentage, expresses the purity of silver. Sterling silver has a millesimal fineness of 925, which is 92.5 per cent pure silver. This is the highest quality used in sterling silver fine jewellery.
Understanding Gemstone Quality
In gemstones, carats are a measurement of size. The quality of a gemstone is much more complicated than that of precious metals and involves five factors: colour, clarity, cut, size, and enhancements. Diamonds are a special case and have certain cuts that maximize their brilliance and appearance, but other gemstones may have any cut as long as the colour is even, inclusions—or small defects inside the stone—are minimal, and the majority of the weight is on display when set in jewellery.