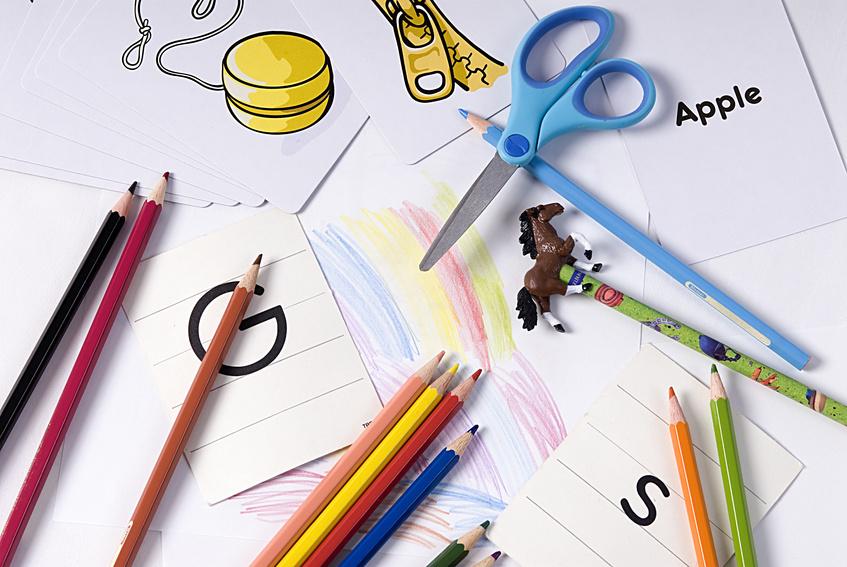 Flash cards provide parents and teachers with simple, affordable, and highly versatile tools to help children and adolescents learn different subjects. To choose flash cards for different ages, shoppers should learn why they need different cards to match different age groups, as well as a few types of cards that work for children at various stages of development.
Three Months to Three Years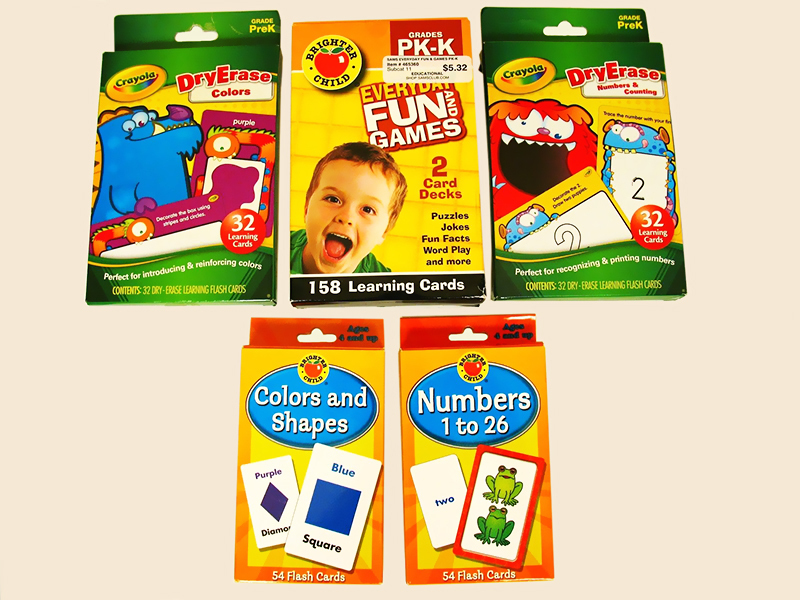 Flash cards designed for infants in the age range of three months to three years include the most basic words. Infant flash cards typically include words that pertain to animals, shapes, and colours. The cards should include large images of each of word to allow infants to form associations between objects and words. Toy vocabulary flash cards provide parents with an outstanding tool to help infants learn phonics. Flash cards for infants vary in size, but parents should emulate teachers and teach vocabulary by using large cards. This ensures infants capture images and can easily see brightly coloured letters. Infants between the ages of three months and three years can typically begin basic math concepts such as number identification.
Age Three to Eight Flash Cards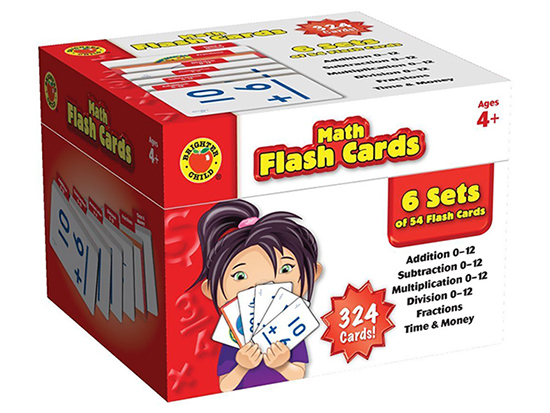 Shortly after turning three years old, many children begin to grasp rudimentary maths concepts. Young children can work with flash cards to understand the basics of counting. Parents gradually move up the number chart to include double and even triple digit flash cards to help children master early age maths skills. Young children need to master numbers, before they have the skills to perform simple addition, subtraction, multiplication, and division problems. Vocabulary flash cards for children ages three through eight increases in complexity, as children within this age bracket can typically learn complex words. Most vocabulary flash cards for ages three through eight do not include images. Older children studying the basics of English as a second language (ESL) can learn English by utilising age bracket three through eight flash cards.
Ages Eight and Up
Beginning at age eight, children learn more complex sentences and vocabulary. Vocabulary flash cards for children ages eight and up include short and long sentences. Children can learn to understand each word in a sentence and define simple English grammar concepts. Many teachers stress that flash cards lose relevancy during the early stages of adolescence. Parents should adapt their vocabulary and maths flash cards usage to match the skill levels of their children. Students moving through an elementary school education can work with flash cards that teach enunciation of tougher words from topics related to food, weather, pets, transportation, and clothes. As children grow older, they possess the skills to handle complicated maths problems as well.