In the cooler winter months formal knee high boots are far more practical and comfortable to wear with a formal outfit than high heel shoes. To choose the right style of formal knee high boot consider the boot's material, its colour, and the type of heel it has. These three aspects of the boot help to distinguish a casual boot from a formal knee high boot.
Choose the Right Material for Formal Knee High Boots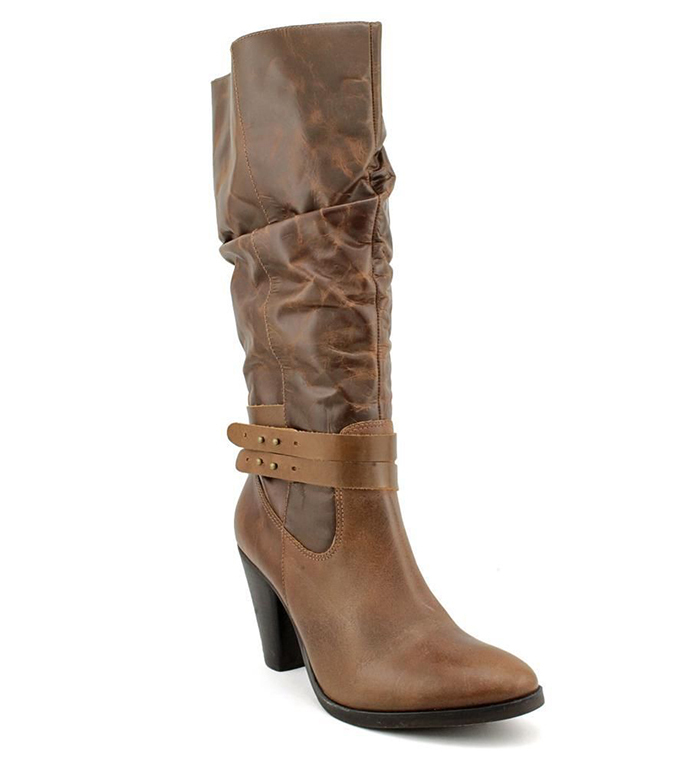 Knee high boots come in many types and styles. In order to find a pair of formal knee high boots to wear to a special occasion, like a wedding, or for formal office wear, the type of material is important. For any dress boot, leather is the ideal option. Leather knee high boots are comfortable, durable, and look great even after a lot of wear. Patent leather boots are the most formal type of boot available, while smooth full grain leather boots are the most common style of formal boot. Suede boots may also be ideal as formal footwear. Synthetic materials are inexpensive and look inexpensive, and synthetic boots are best left for everyday wear. Boots with fabrics and decorations are also best left for casual wear.
Choose the Right Colour for Formal Knee High Boots
The basic rule when it comes to choosing formal knee high boots is to choose a plain, dark, natural colour. Black knee high boots are most common and go with virtually any formal outfit. Dark browns may also pass for formal footwear. Steer clear of interesting boot colours as these convey a very casual style. Light coloured boots, like beige boots, should be worn selectively and only if they have very formal styling, are high quality, and suit the formal outfit.
Types of Formal Knee High Boot Heels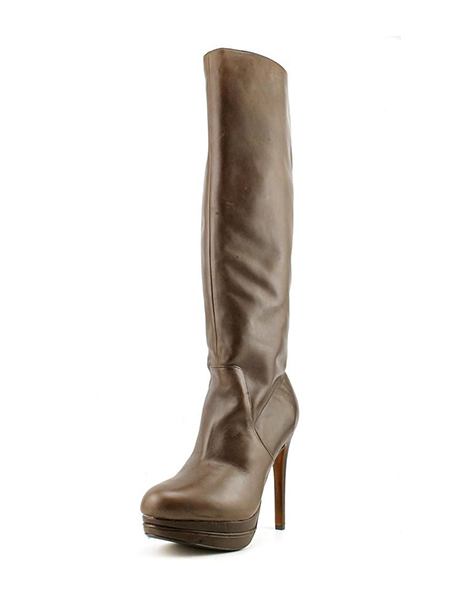 High heeled boots are the most formal type of knee high boot. Any heel over 4.5 cm is considered a high heel, while anything under this height is considered a low heel. Several different types of heels are suitable for wearing as formal footwear. A cone heel boot is the most popular, with a wide surface joining at the sole, tapering to a narrow cone where it meets the ground. Cone heels range in height from 4.5 cm to high stiletto heights. Kitten heels are ideal for those who do not want to wear high heels. Although considered a low heel, the heel is slim, making them look very elegant. Other types of heels include prism heels and stilettos.