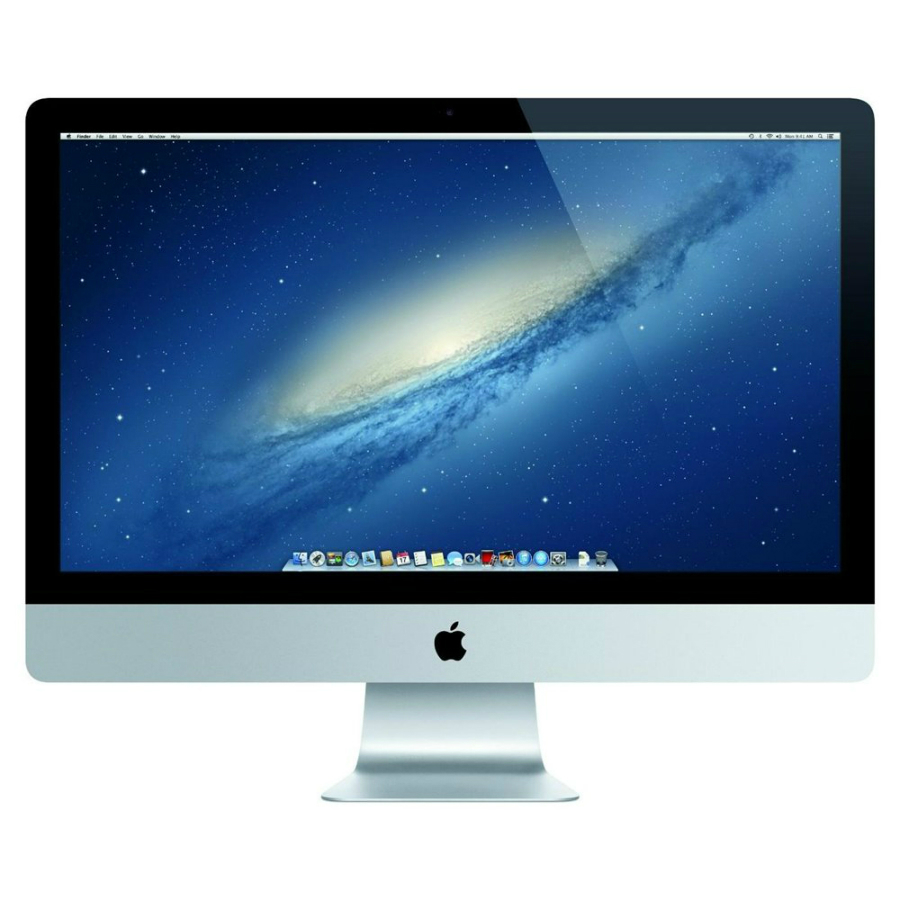 Since their first desktop computer was released in 1977, Apple has built a business on personal computers and electronics. With their high quality materials and distinctive styling, Apple-branded products are easily recognisable. Consumers interested in Apple products can find everything from iPhone to iPod, iPad, to Power Mac products. For people interested in desktop computing, Apple also has a range of all-in-ones and desktops.
Apple computers and electronics products tend to hold their value longer than other computer products, so for people on a budget, buying a refurbished or second hand Apple computer can be a good plan. The Apple range of desktops goes from the lower-end affordable Mac Mini to the high-end powerful workstation, the Power Mac. Before making a purchasing decision on an Apple desktop or all-in-one, buyers should understand the differences between the available computer models as well as the specifications and their impact on the ways an Apple computer can be used.
Things to Consider when Purchasing an Apple Computer
New and refurbished Apple desktops and all-in-ones are widely available to consumers. People looking to purchase a refurbished computer need to consider several factors. One of the most important is the year the computer was originally built. In 2006, Apple moved from the IBM-made PowerPC processors to Intel processors. Among other things, this switch means only certain versions of Apple's operating system can be run on machines built after 2006.
| Component | Description | Versions |
| --- | --- | --- |
| CPU or Processor | Processors newer than 2006 are able to run the Windows operating system; Mac OS X 10.6 Snow Leopard does not support PowerPC | Intel processors in use since 2006 |
| Operating System | Pre-2006 computers require classic operating systems or emulators; post-2009 computers only support Intel-based computers | Mac OS 9, OS X 10.0 and higher |
| RAM or Random Access Memory | Indicates performance capability | Up to 64 gigabytes |
| Ethernet or Wi-Fi | Most come with both an Ethernet and Wi-Fi capability | Not applicable |
| Disc drive | No floppy drives for computers produced post 1998; instead, one optical drive to support CDs and DVDs | CD, DVD |
| Peripherals | Third-party peripherals possible, but some functionality may be lost | Multi-Touch or Magic Trackpad, Magic Mouse |
| Sound and video cards | Standard ones usually sufficient for most uses | Intel HD graphics 4000, Nvidia GeForce GT 650m, and others |
| Hard drive capacity | Software requires a certain amount of storage space; computers built in 2012 or later may have Fusion drives | Fusion drives combine solid state flash drive with a standard hard drive |
| USB or FireWire connections | For peripheral devices and transmitting data | USB 2.0, USB 3.0, FireWire |
While it is possible to purchase an Apple desktop built more than several years ago, consumers should be aware of the implications of purchasing an older system. They should check to ensure that the processor, sound and video cards, and memory meet the needs of the software they intend to use. In addition, while some Apple desktops can easily be opened for upgrades, other models are not built for accessibility.
Choosing from Apple Desktop and All-in-One Models
Apple desktops have been around since 1977. However, when purchasing a refurbished or second-hand Apple computer for daily use, consumers should look to models built within the last 10 years or even more recently. This can ensure that they can use more current and supported software on their machines.
Mac Mini
When it was first released, the Mac Mini was the first Apple computer in a lower price range. The Mac Mini is so inexpensive in part because it is the first Apple desktop to ship without a keyboard, mouse, or monitor. This allows it to be sold at a lower price. The Mac Mini also had fewer 'bells and whistles' when first released, although more recent models have become fairly mid-range in terms of functionality.
When compared to other Apple computer models released in the same year, Mac Minis have less memory and a smaller hard drive. The pre-2010 versions also have external power supply. However, starting in 2010 Mac Minis can be opened, allowing for an upgrade in the RAM. They also have an internal power supply, meaning that the brick-like external power supply is no longer necessary. Mac Minis are a good choice for people who need a computer for word processing, accessing the Internet, and other uses that do not require high amounts of memory or computing power.
iMac
Originally introduced in 1998, the early iMacs were candy-coloured all-in-one computers that were simple to set up and simple to use. The early iMacs were intended to be a solution for people who wanted to use the Internet and have an easy time setting up and using their new computers. They were also the first Apple computer to have no floppy disk drive.
Buyers interested in an iMac should understand the naming of the different generations. The G3 was on the market from 1998 to 2003. The G4 gave consumers an opportunity to choose the size of the screen, from 15 inches through 20 inches, a bigger hard drive, and supported the Mac OS 9.2 and later. The G5 continued the trend of larger hard drive capacity and was in the market from 2004 to 2006. In 2006, the iMac dropped the G-naming convention. The later models can be differentiated by the types of body material used.
The 2006-2007 model iMac was the first to offer a 24 inch screen, and was made of the Intel plastic. More recent models offer up terabytes of storage on the hard drives, and are made of aluminium. In 2012, the new iMacs had an even thinner edge and, the new Apple Fusion Drive. iMacs are Apple's mid-range product for consumers. They offer more powerful processors and often larger memory capacity than the Mac Minis in an all-in-one experience, but are not as powerful, nor as expensive, as Apple's line of computers for professional use.
Power Mac
The early line of Apple workstation personal computers, Power Macs, were originally known as Power Macintosh. They were first released in 1994 and continued until late 2006, when the Mac Pro was first released. The Power Macs had the original PowerPC microprocessors that were the mainstay of Apple's computers until the switch to Intel. Like the iMacs, the Power Macs carried the G3-G5 naming convention from 1997 to their retirement in 2006. Power Macs are still available on the resale market, but consumers should be aware that the operating system required for them is no longer supported by Apple.
Mac Pro
The Mac Pro is Apple's high-end computer line. It is a workstation computer optimised for use in powerful graphics applications such as high definition video editing. As such, the MacPro is the only desktop with expansion slots for graphics adapters and other cards. Mac Pros have been around since mid-2006, when the Mac Pro 1,1 was released. Originally touted as a mid-range computer, the Mac Pros are powerful Apple desktop computers, with more recent models offering the ability to customise memory and graphics cards. They also offer very fast processor speeds, with some recent models offering up to two six-core processors. Besides offering excellent power for graphics work, Mac Pros are also popular with people interested in computer gaming or setting up high-end home theatre systems.
Buying an Apple Desktop or All-in-Ones on eBay
When looking for a new or used Apple desktop or all-in-one on eBay, you can start by researching the different types of computers available. Enter the term 'Apple desktop' or 'Apple all-in-one' in the search box on the eBay's home page. Scanning the listings returned can give you an idea of the range of computers available at that time.
If you already know what type of computer you want, you can search for a specific model. Even if you do not know the name of a specific model, you can search for a computer that fits your needs. For simple word processing and Internet surfing, an Apple computer from just about any available year will do. If you do not have Apple compatible software, you may want to choose a model that can run OS X, however. Finally, if you are interested in using your computer for games or home theatre systems, you should look at computers made after 2010, since the newer technology gives a higher performance in modern games.
When looking for a used Apple computer, buyers should take into account both the specifications of the item and its condition. The seller should also describe physical wear and tear and any other issues. If there is any information missing, such as whether the computer comes with a backup operating system disk, buyers should ask the seller questions though the contact link in the listing.
Conclusion
New, second-hand, and refurbished Apple desktops and all-in-one computers are readily available online on sites such as eBay. Since buyers cannot inspect the equipment personally, they should take the time to learn about the more recent models as well as the different components that impact how a computer can be used.
Especially important to note is the change from PowerPC processors to Intel processors. This change impacts the operating system and software that can be used on the machine. In addition, ensuring that a seller has all of the key information about a computer they are selling can make a buying decision smoother. The information should not just include the specifications of the particular computer, but also the physical condition of the computer and any other included equipment as well as any software that is installed on the machine. Whatever type of Apple computer is purchased, buyers are likely to find the model on eBay from sellers all over the world.