Parents know that children often grow faster than the parent can buy new clothing, and many parents experience trouble finding age appropriate garments as their kids get older. The tween years, ages 10 to 12, prove particularly challenging for many as their children transition from childhood to their teen years. Finding the right junior-sized sports clothing for tweens, for example, requires finding the best size, preparing with the child before hitting the shops, knowing the parameters of the school's dress code.
Childrens' Sizing
Recognizing the challenge in locating garments that suit tweens, manufacturers created specific clothing lines for this age group. Use the chart below as a starting point for identifying which might fit your child.
| Size (UK) | Chest Measurement | Waist Measurement |
| --- | --- | --- |
| 5 | 32.5 inches | 28.5 inches |
| 7 | 34 inches | 30 inches |
| 9 | 35.5 inches | 31.5 inches |
Tweens, ages 10 to 11, will likely need a small, while those 12 to 13 years old will need a medium or large. However, remember that kids grow at different rates and may not match an exact size. Beyond the information above, parents might need to explore options in teen and women's clothing inventories. No matter what, taking measurements beforehand will likely help find the best options.
Prepare with Your Tween

Ages 10 to 12 represent the years in which most kids start to participate actively in the garment shopping experience. Before starting, sit down with your tween and make a list of items he or she actually needs and set a budget with them. Also, discuss strategies for finding the best clothing for their sporting needs. This exercise offers the opportunity to go through and discard clothing that no longer fits. It also helps your overall budgetary goals and begins lessons in money management that will apply to more and more areas of their life as they grow. While shopping, point out bargains together to show ways they might get more for the money. However, celebrate with them if they find something that matches a budding personal style and falls within the budget regardless of whether or not it is on sale.
Know the School's Dress Code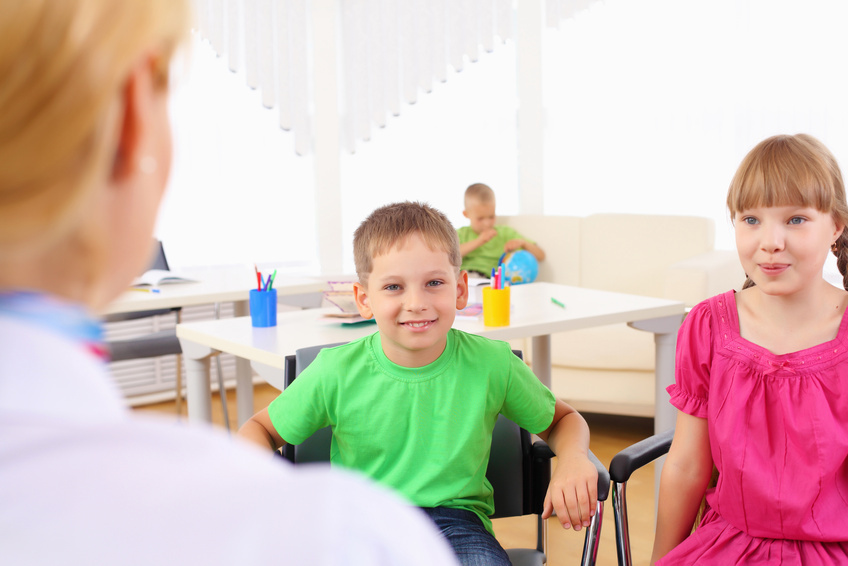 Schools often discourage revealing clothing by setting appropriate lengths and styles. This could include prohibition on sleeveless shirts, leggings, miniskirts and shorts. Check with the institution before buying anything meant for school just to ensure it fits within those parameters. With sports clothing, also consider reaching out to the child's trainer for official colours and suggested brands. The trainer may recommend a certain brand of sports clothing, such as Adidas or Nike. Carry all of this information with you for easy reference while browsing.